Support full facility sustainability with smart serving line design
December 14, 2021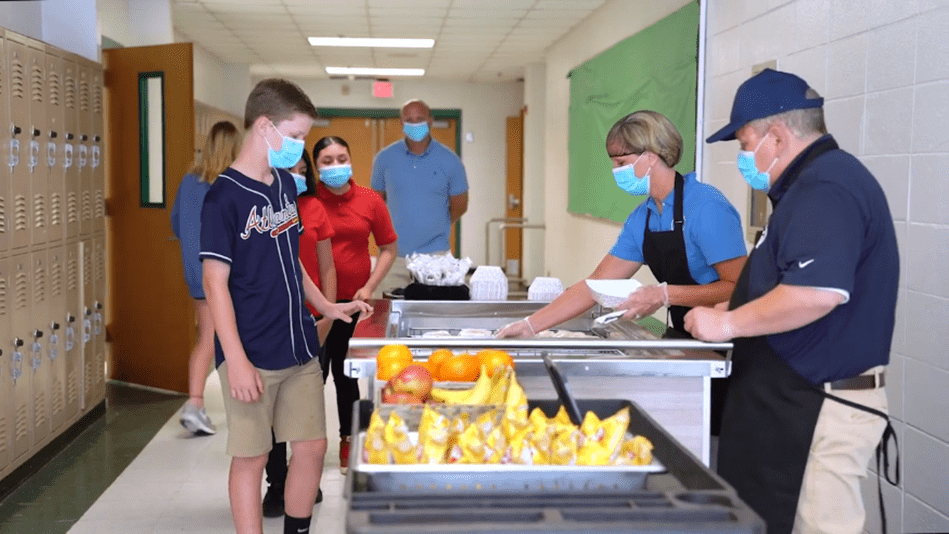 Compostable packaging. LED bulbs. Recycling. Reducing food waste.
There are many visible — and often publicly promoted — ways that dining operations enact and foster sustainability initiatives. Pursuing these daily efforts is important, but for best effect, they should be paired with a holistic look at the entire operation.
The big physical pieces in any kitchen and dining facility — the ranges and refrigerators and HVAC and furniture — all play a significant role in overall sustainability. Serving counters especially take up a lot of space, and they can be an important part of an overall sustainability push — if they're done the right way.
Use these guidelines when specifying serving counters to help incorporate and promote sustainability in every aspect of a facility, including where you eat:
Specify these foundational elements
Choose stainless steel serving lines rather than millwork or lumber-based lines. Stainless steel contains a minimum of 75% recycled content. In addition, stainless steel counters are designed to last for years, reducing the frequency of renovation and waste.
Ensure front and end panels, countertops and food protectors are removable. Rather than tossing the entire counter system when refurbishing is required, these pieces can be removed separately (and potentially recycled) and replaced to match new décor. The stainless framework can be reused, reducing waste going to landfills.
Look for these options
Low-emitting materials. The U.S. Green Building Council references these materials under the Indoor Environmental Quality category of the LEED program. Choose counters made with low-emitting materials to reduce concentrations of chemical contaminants and improve indoor air quality.
GREENGUARD® certified laminates. These are low-emitting for formaldehyde and volatile organic compounds (VOCs), utilize low-VOC adhesives and can contribute to LEED certification.
MDF core material. This material is composed of 100% recycled wood fiber/waste and also contributes to LEED credits.
Recycled countertops. Countertop material made from 100% recycled cardboard or office paper is Class A fire rated and supports smart sustainability. Some of these countertops can also be recycled during future renovations.
Reduced ancillary waste. In addition to the materials themselves, consider the other elements that go into building, delivering and installing serving counters. Even packaging materials can create a significant amount of waste. LTI delivers serving counters blanket-wrapped to eliminate on-site packaging waste.
Low energy usage mechanical devices should be utilized.
Choose 500-600 watt individual hot wells that do not require water in order to keep food at proper serving temperatures.
Switchable and convertible hot/cold/frozen wells should not exceed 600 watts per 12"x20" well.
All refrigerated drop-ins, wells and frost tops should not exceed 8.5 amps at 120 volt.
Food shields with lights should utilize low voltage LED lights.
Heat lamps should only be specified when absolutely required and should be also of low voltage.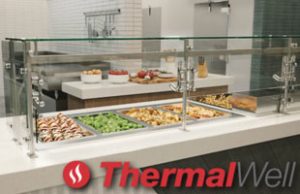 Just as facilities publicize their other sustainability efforts, operators that choose sustainable features like these for their serving lines may consider touting their green bona fides, through their websites or on signage within the facility.
LTI, the industry leader in smart serving line design, can provide support and guidance to consultants in specifying sustainable solutions.
[gpimb-btn-addto label="Add to Mood Book" ifnew="Add to Mood Book"]
[gpimb-btn-view label="View Mood Book" ifnew="View Mood Book"]