Gallery
At LTI our capabilities are only exceeded by the quality products manufactured. Showcased in these galleries are some of the secrets to our success; advanced engineering, design and craftsmanship.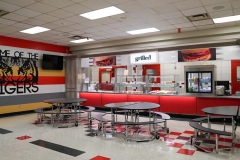 LTI designed, built and installed new serving counters, food court columns and soffits, signage and paint schemes for the Andrew Jackson High School cafeteria in Duval County, Florida.
29 Photos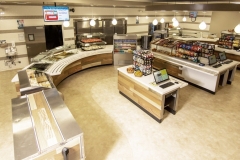 Looking for a more collegiate feel at the Land O' Lakes High School the School Board of Pasco County undertook a major renovation of existing space.
22 Photos