Markets We Serve
Grocery Foodservice Equipment & Solutions
Elevating Foodservice In Grocery Environments
When integrated into your hot and cold food bars, our flexible and customizable array of food service equipment means less waste, higher margins and repeat purchases. LTI addresses these issues with careful planning and a thought-out renovation schedule. That's why you should "start from the inside out" with utility distribution (UD) walls by  LTI, Inc.
Problem(s), solved. UD-Walls turn common issues with traditional fixtures and millwork into mere footnotes: difficult to maintain and upgrade assemblies, housekeeping challenges and lack of durability. This brochure shows how to modernize your approach to merchandising and serving ready-to-eat, prepared foods with UD-Walls. Watch it in action.
1
Stainless steel, quartz or solid surface countertops.
2
Chaseway for factory-installed electrical and plumbing saves time and money and allow for equipment flexibility.
3
UL electrical load centers
4
Accommodates roll-in equipment.
5
Built-in or drop-in: flush cold pans, hot/cold wells, dry/hot wells, and hot/cold shelves
6
Fixtures are open to floor for ease of service and cleaning.
7
Counter front finishes to match any decor.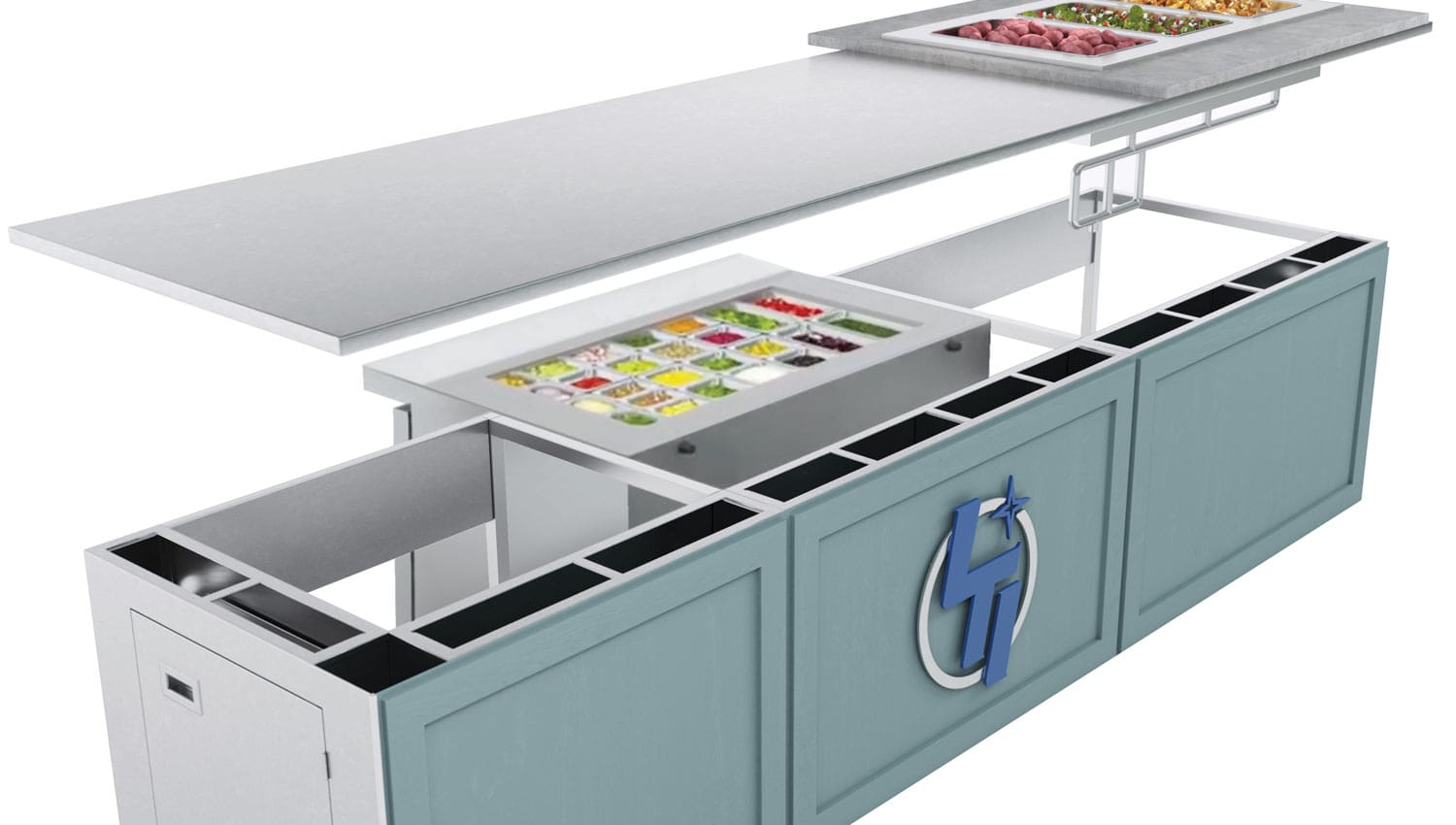 Grocery Dining Foodservice Systems
Our QuickSwitch serving wells are independently controlled to be hot, cold or frozen and can switch between temps in an hour or less. Then with our patented TempestAir refrigerated cold pan, you get a flush-to-the-counter display that offers customers better visibility that can be made to fit your needs. Finally, our energy-efficient ThermalWell hot food well technology utilizes a silicone heat blanket that can be used with or without water in the well.
Custom Grocery Serving Counters
Hot and cold fresh take-home meals served from ExpressLine mobile merchandisers will stay at proper temperatures for customers to quickly self-serve. Many models to choose from to fit your program. And check out LTI's dual-temp hot/cold ExpressLine unit. It's mounted on heavy-duty casters, making it easy to transport to wherever customers are. Just plug it into the nearest standard outlet! Ideal for serving individually-wrapped or prepackaged meals and sides to customers.
Knowledge Base
Posts & More
Explore LTI's thought leadership and innovative serving technologies at the forefront of grocery foodservice plans.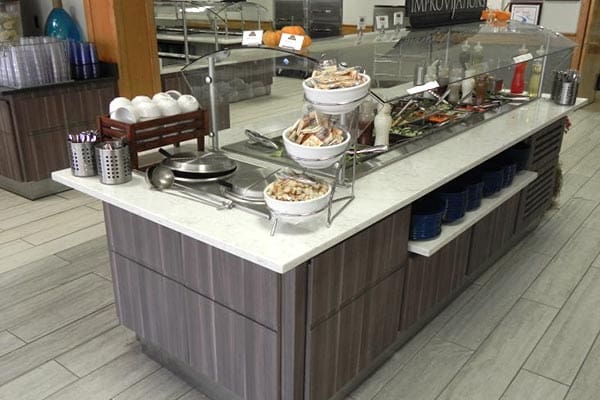 3 ways LTI equipment helps foodservice operations reduce food waste
Developed to hold products in open pans at a temperature of 40° F or less. Patented air flow below the pan does not dry out product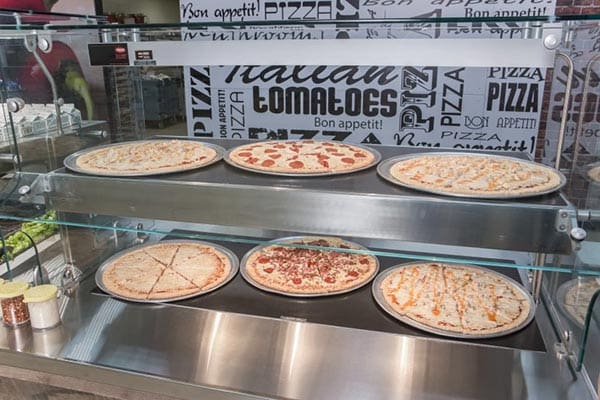 Planning for flexibility in a post-pandemic world
The QuickSwitch technology allows operators to convert from a heated shelf to frost top with the flip of a switch. Available in a 28″ and 42″ as a single shelf or two-tier display.
Products
Grocery Foodservice Turnkey Solutions
Here are three key product lines proven to meet the needs of grocery foodservice environments.
Contact Us
Let's Get Started
LTI can elevate your grocery foodservice environment by increasing efficency, reducing waste and creating repeat customers.

'