Community
LTI believes in giving back to our local community. We've been deeply rooted in Clayton County for 75+  years, and it's very important to us to serve others. Team LTI is always generous; when there's a need, we rally together. We've partnered with Mundy's Mill Middle School for our fifth consecutive year, and Team LTI couldn't be happier to help out!
It's back-to-school time again!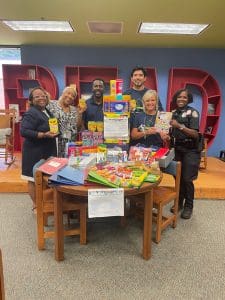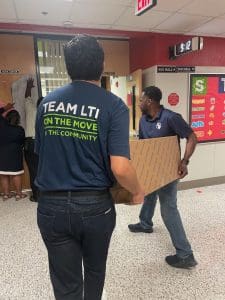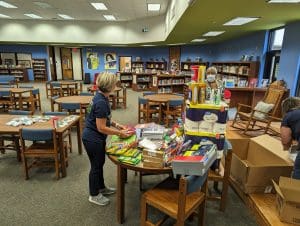 Christmas is a little brighter when we partner together to fulfill wish lists.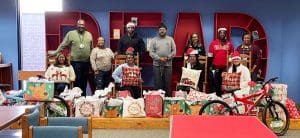 Team LTI loves providing school supplies to those in need.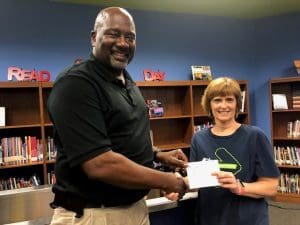 Here are a few of our community highlights:
Adopted Mundy's Mill Middle School for the 2019/2020, 2020/2021, 2021/2022, 2022/2023 and 2023/2024 school years
Raise funds for March of Dimes (March for Babies)
Active in and sponsor events hosted by the Clayton County Chamber of Commerce
Sponsor and show up bright and early for the Chairman Turner Fitness 5K Run/Walk to benefit CASA
Participate in the Allan Vigil Golf Classic to benefit Arts Clayton
Adopted Brown Elementary School far and provided back-to-school supplies and Christmas to in-need students
Stocked the pantry FULL at the House of Dawn during the holidays for teen mothers and their babies. And shared the love with them again on Valentine's Day by providing diapers, wipes and other daily necessities.
We also stocked the pantry at Calvary Refuge shelter
We're proud to have been a part of Career Day at Brown Elementary School. Our team had so much fun showing and telling the students about what we do at LTI. It was a great opportunity to encourage students to find a passion and follow it!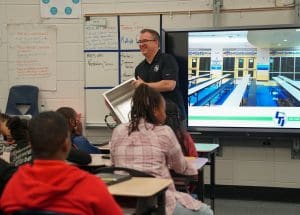 On the Move in the Community