3 ways LTI equipment helps foodservice operations reduce food waste
March 20, 2020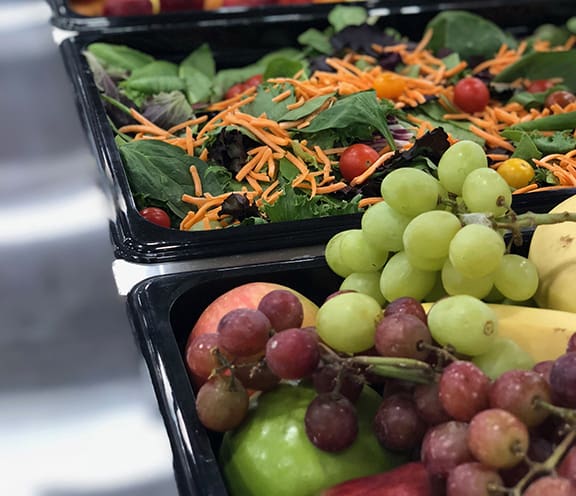 With today's increasing food costs, operators are seeking ways to mitigate food waste. At the end of 2018, the National Restaurant Association conducted a survey on restaurant trends. The survey revealed that more than three in four restaurant operators said that they had increased tracking of food waste and planned to devote more resources to further reducing waste in 2019. Additionally, they planned to make their operations more efficient and prepare for future food cost increases.
With operators focused on minimizing their over production of food, in 2020, we have made it a priority to assist them in their food saving goals. As equipment manufacturers, our focus is to provide as much value in our products as possible and help operators maximize profits through minimizing waste. Whether businesses are using our QuickSwitch, TempestAir or ThermalWell products, they will appreciate these three ways our equipment can help them reduce waste.
Increasing Visibility
If your customers can't see your food, how are they ever going to be enticed to purchase it? Our counter-flush and sloped TempestAir cold food wells make it easier for diners to actually see what food is being served. Recessed pans keep food low and tough to access. As the displayed product wanes, the food becomes even more difficult to see, resulting in more leftovers and larger amounts of waste. An elevated pan places the food in clearer view for patrons, making it more enticing — and as an added benefit, easier to access if the guests are serving themselves.
Keeping Food Fresh
No one is interested in purchasing food that looks like it has been left out for hours on end. Keeping food cold is one thing but keeping it cold and fresh is another. Many open cold pans blow air over the food product, drying it out. This method results in poor-quality food being served or wasted entirely.
To help extend the shelf life of displayed food, the patented design of our TempestAir cold food wells utilizes convection air to circulate a cold air zone around the food pan. The air flow does not dry out product and maintains critical temperatures without causing the food to freeze. Food stays fresh longer, giving more patrons access to higher quality food.
When it comes to hot foods, our ThermalWell hot food wells keep soups and sauces looking fresh throughout the day. A 580-watt heat source that heats and maintains food at consistent temperatures works with a dry or wet heating source. Our technology will help operators keep their gravies from filming over, keep their macaroni and cheese from overcooking around the edges and keep other warm foods at a consistent temperature and appetizing to customers.
Facilitating Changing Menus
Finally, businesses have a way of reducing food waste through frequent menu changes. New menu items can create buzz or help meet customer interests — both of which can help profitability while also cutting back on leftover food. Our QuickSwitch technology supports businesses with this serving model. Hot, cold or even frozen items can be served in any drop-in or glass top, which can be precisely adjusted to different serving temperatures within just one hour. If a business wants to offer four drop-ins worth of hot food in the morning,  four drop-ins of cold foods at lunch or any combination in between, QuickSwitch allows them to do so. Wells are independently controlled side-by-side and can be switched to hot, cold or frozen in an hour or less.
Helping operators limit food waste with our technologies is just one of the many ways we support businesses with their serving needs. To learn more about how LTI products can support your food serving business, schedule a call with your local rep.
[gpimb-btn-addto label="Add to Mood Book" ifnew="Add to Mood Book"]
[gpimb-btn-view label="View Mood Book" ifnew="View Mood Book"]