Serving Counter Design Tips to Help Meet Budget
June 13, 2019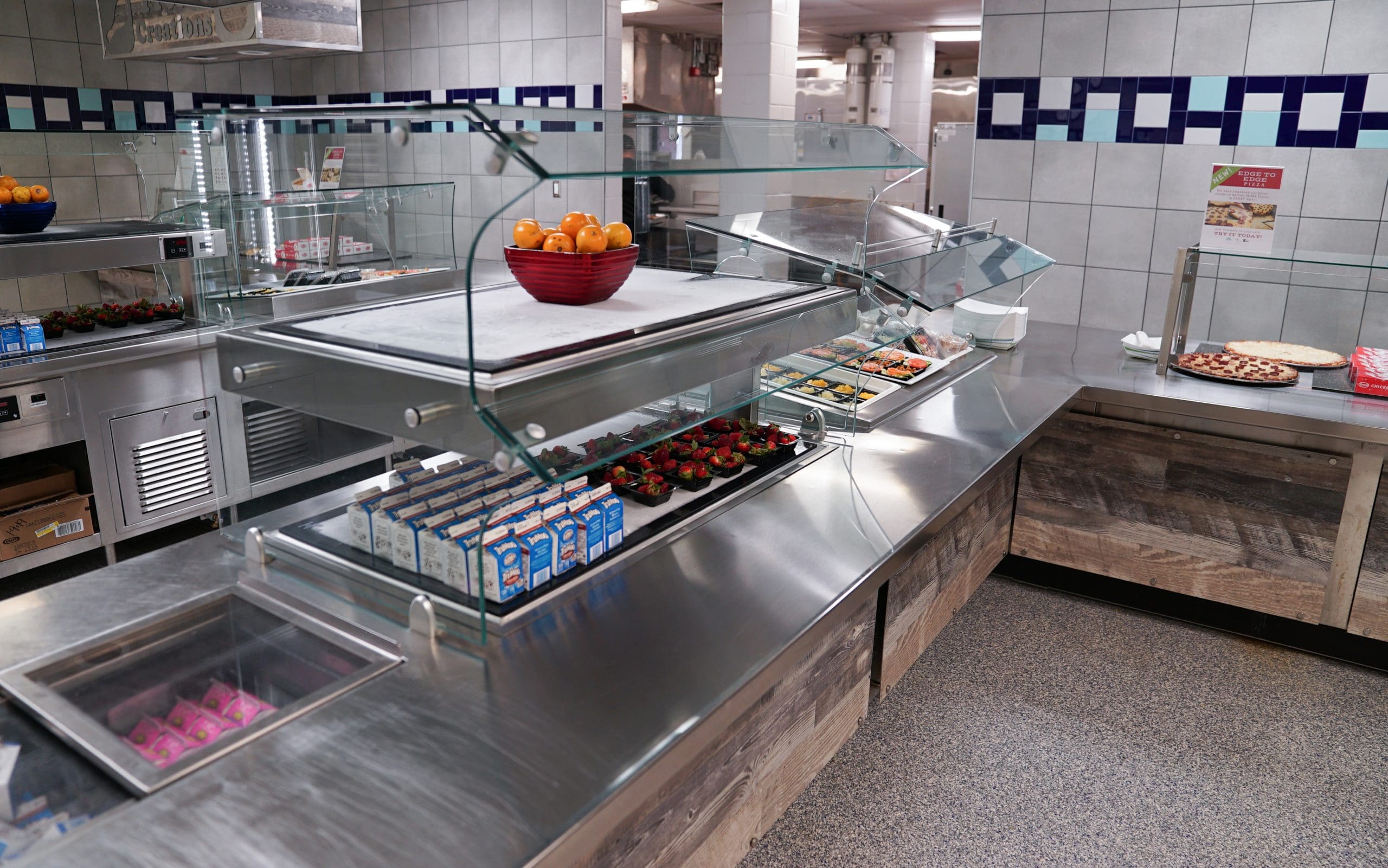 Modern Cafeteria, Canteen and Restaurant Serving Counter Designs Don't Have to Break the Bank
Which comes first: The design or the budget? For many foodservice operators who are tasked with renovating or building out a new dining hall, cafeteria or restaurant, it can be a real "chicken-or-the-egg scenario."
Since each option is capable of defining the other, it may seem like there is no wrong way to approach a serving or restaurant counter design project. Often, wanting to know all the design possibilities may increase the chances that operators will start there before finalizing any sort of budget.
If this is how you are feeling, we have some advice:
Determine your serving counter budget first
Not only will a budget streamline the design process, it will eliminate the chances of anyone getting hung up on an elaborate, but out-of-scope, design — avoiding disappointment from realizing not everything in the original plan fits in the budget.
As an operator, your best bet is to go to an equipment distributor or directly to a manufacturer with a budget and let them determine what is possible right from start. From here, you can then work with the different material and design options available to meet the aesthetic that will work for your servery within a price that meets your budget.
There are a number of examples of material and design options that can be scaled in order to help work within a budget. Here are a few of the options that LTI works with to help customers meet their needs at a price they can afford.
Design Tip 1: Countertop Materials Offer Big Savings Opportunities
When trying to make a budget work, countertops are typically the first place to look for savings. Consider Wilsonart Solid Surface countertops over quartz. An incredibly durable material, Wilsonart Solid Surface counters provide strong scratch, chip and dent resistance, but can also be easily and inexpensively repaired, compared to quartz, if needed. If this still doesn't fit in the budget, operators can move down to a mixed surface option that uses a combination of Wilsonart Solid Surface and stainless steel or use an entirely stainless-steel countertop.
Design Tip 2: Alternate Serving Counter Construction Materials Can Save
If the design still isn't at budget after choosing countertop material, operators should then look to scaling back on counter construction material. Instead of a fully welded stainless-steel cabinet construction, use galvanized steel. If cost is still an issue, remove the cabinets and utilized an open "just legs" design without the cabinets. Finally, as a last resort, a millwork counter design is available, but with the lack of durability, steel options will provide far greater lifetime value.
Design Tip 3: Consider a Straight/Angled Serving Counter Shape
A radiused, curved or winding serving counter may come with tremendous aesthetic appeal, but when a tight budget must be considered, these can eat up a great amount of cost. Not only are they a more expensive option, they don't optimize space as well as straight and angled counters.
Design Tip 4: Pick A Serving Counter Finish Carefully
The finish material for serving counters can range greatly. In order of most to least expensive, operators have access to decorative resins, 3-Form, mosaic tile, special wood veneers, glass panels, stainless-steel, standard plastic laminate on plywood or standard laminate on steel, fiberglass and finally painted steel. What matters here is that every dollar used on creating a more beautiful aesthetic could be taking away from maximizing the operational capabilities of the serving counter.
For those who jump to create a design first, bear in mind that the dining hall built on paper may no longer be an option once a budget is finalized. By speaking with a consultant, designer or even an experienced manufacturer (such as us), it will be easier to identify what is affordable and then to sketch the idea based on the line items that fit the budget.
To get in touch with someone who can help you determine what equipment you'll need, contact your local LTI rep.
[gpimb-btn-addto label="Add to Mood Book" ifnew="Add to Mood Book"]
[gpimb-btn-view label="View Mood Book" ifnew="View Mood Book"]