Support expanding c-store dining with smart equipment choices
January 12, 2022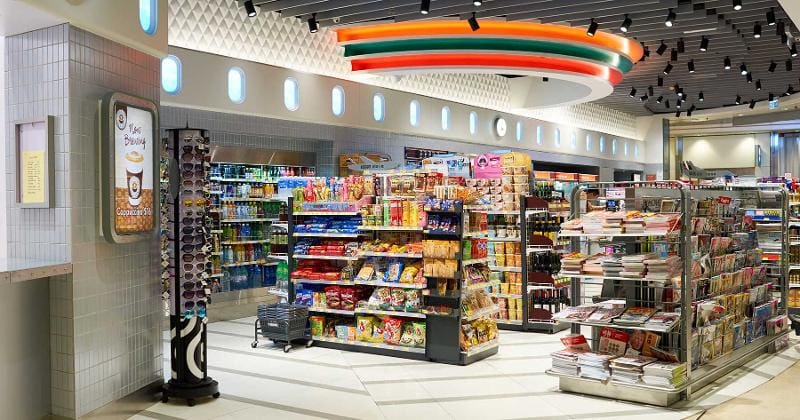 Prepared foods are playing an increasing role in the business operation — and bottom line — of many convenience stores.
According to the State of the Industry report from NACS, the Association for Convenience and Fuel Retailing, prepared food is the largest gross profit driver for c-stores. Foodservice generated 34.5% of in-store gross profit dollar sales in 2020.
The operator landscape from the International Foodservice Manufacturers Association (IFMA) likewise predicts an upswing for c-store foodservice in the coming years, with performance expected to exceed that experienced by almost every style of restaurant, food trucks, education facilities, the travel and transportation segments, and healthcare.
As fuel-based revenues lag thanks to decreased road travel and the gradual increase in electric vehicles, convenience stores are turning to prepared foods to help bridge the gap.
Creativity and experimentation fuel growth
C-stores must face and overcome some popular assumptions about foodservice and its desirability. In response, operators are getting creative to position themselves as food destinations, rather than just fuel destinations.
For example, Casey's General Store, a Midwestern-based chain of nearly 2,200 stores, has identified prepared foods as a brand differentiator and is taking steps to enhance their menu. Most recently, they focused on expanding beyond their flagship pizza offering by introducing a broader — and better — breakfast menu.
Many c-stores are getting more creative in their food programs, offering foods not traditionally associated with convenience stores.  While pizza and fried chicken frequently remain c-store staples, many locations are introducing more varied options like tacos, crab cakes or international cuisines.
In the process, they're appealing to diners who may not have been part of their traditional demographic.
Equipping for success
Pursuing these creative options requires not just thoughtful corporate chefs and a willingness to experiment, but also the right equipment.
Here are three considerations when evaluating a new foodservice implementation or a change to your operation:
C-stores may benefit from thinking more like college dining halls when it comes to designing menus and selecting the serving counters and other equipment that will support them.
Whereas most restaurants serve the same menu day in and day out, college dining facilities often change their offerings from day to day in order to keep students coming back for new options.
Enticing new diners into c-stores — or getting your breakfast regulars to come back later in the day — may necessitate a change of mindset.
Flexibility in prepping and serving not only allows for experimentation with menu introductions, but also supports changing food options throughout the day.
A regularly changing menu allows c-stores to draw in eaters during traditionally high-traffic times like breakfast and lunch as well as potentially expanding their reach into dinner.
Think (and act) like a real foodservice operation
Any investment in c-store foodservice should be done thoughtfully and appropriately. The suppliers that provide your reach-in drink coolers and snack display racks are probably not the same ones that should build and outfit your prepared food area.
A real foodservice operation should turn to real foodservice equipment and real foodservice equipment suppliers.
For instance, QuickSwitch convertible wells from the serving experts at LTI are an ideal option for c-store operations. Because the wells can switch between hot, cold and frozen in an hour or less and can hold hot and cold foods side by side, they are an ideal option for c-stores that have a limited footprint but don't want a limited menu.
The flexibility of QuickSwitch means stores can easily change food offerings between dayparts and can experiment with new menu options without the limitations of traditional hot or cold holding equipment.
Likewise, QuickSwitch glass shelves provide convertible hot or cold display areas for pre-made sandwiches, grab-and-go parfaits and more. A two-tier shelf taps into vertical space to double your display and serving area without taking up valuable inches. (Check out these 10 inspiring ideas for using QuickSwitch glass shelves in any serving line.)
For more ideas on outfitting and equipping modern convenience store foodservice, contact the experts at LTI.
[custom-related-posts]