10 ideas for using QuickSwitch glass shelves in any serving line
November 29, 2021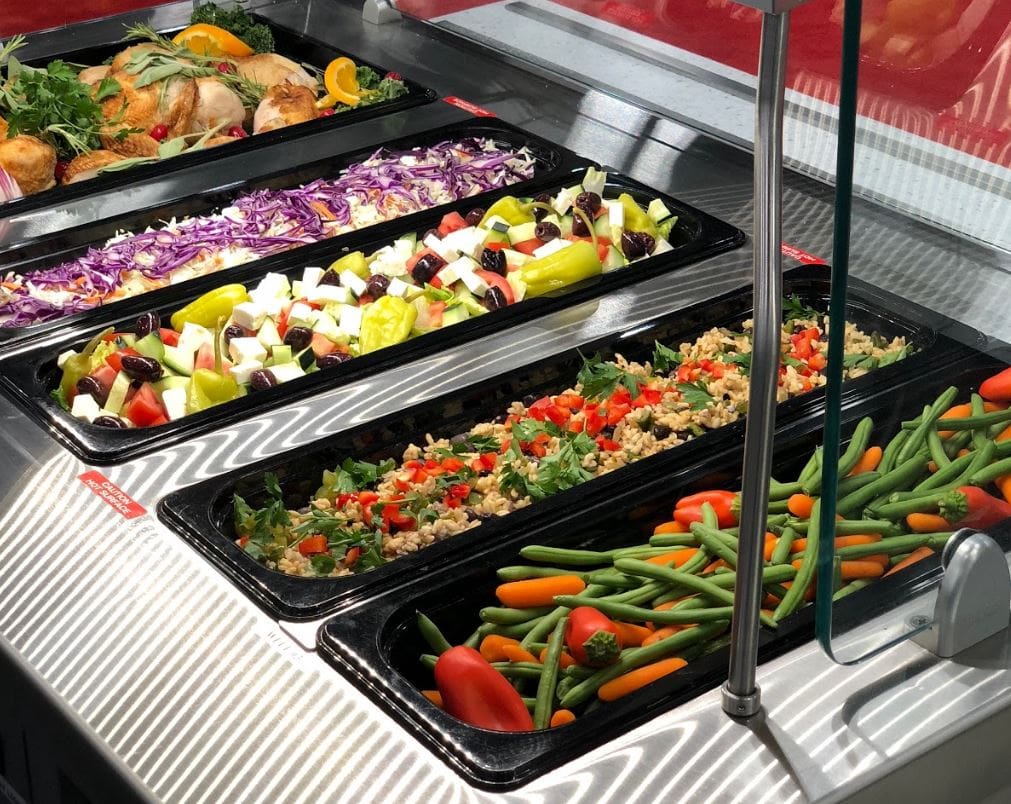 Temperature-controlled glass shelves are becoming a commonly used serving tool in everything from cafes and restaurants to schools, hotels, supermarket delis and more. They provide a simple and appealing serving space, allowing food to be both readily visible to diners and also easily served.
glass shelves from LTI take this convenience a step further by converting from a heated shelf to a frost top with the flip of a switch. In a two-tier display, upper and lower shelves are independently controlled for even more flexibility.
Not sure where glass display shelves might fit in your operation? We've got 10 ideas to help you start thinking creatively about ways to boost your options while maximizing your space and your bottom line:
Continental breakfast display. Use two-tier shelves to provide all the makings of a continental breakfast in as little as 28" of counter space. Keep fruits or juices cold and pastries or oatmeal bowls warm with independently controlled QuickSwitch glass shelves.
Grab-and-go breakfast sandwiches. Premade, individually wrapped breakfast sandwiches can be kept warm and within easy reach for a quick grab-and-go style breakfast in a café, deli, hotel lobby, school cafeteria and more.
Pizza and salad lunch. Make a one-stop shop for lunch. Keep pizza warm with a QuickSwitch glass shelf mounted over traditional wells for a mini salad bar.
Yogurt parfait and smoothies. Capture more snack traffic with ready-to-eat yogurt parfaits or smoothies.
Mini breakfast bar. Expand your offerings in a small space by setting up self-serve platters of scrambled eggs, bacon and home fries on a warm bottom shelf and yogurts, fruit and milk on a chilled top shelf for a complete breakfast.
Packaged meal center. Prep and package complete hot and cold meals in to-go containers to support on-the-go customers.
Sushi display. Eye-catching sushi is a great display food to draw in customers. Keep sushi cold and rice bowls hot with a two-tier sushi display.
Hot or cold meal station. Use hot and cold areas to create a full meal station. Try warm tacos or burritos on the bottom paired with chilled toppings on a frosted shelf above.
Supermarket rotisserie chicken display. Help customers visualize a quick and easy meal by putting hot rotisserie chicken on a bottom shelf and packaged cold sides like potato salad on the top.
Dessert display. Nothing makes diners hungrier than a pretty dessert display. Use the convertible feature of QuickSwitch shelves to accommodate both warm and cold desserts and to adjust as needed for daily specials.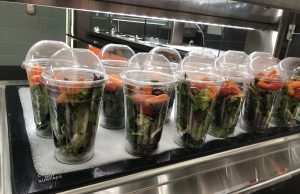 LTI's QuickSwitch glass shelves can change temperature in one hour, so operators can easily accommodate different meal periods and holding needs throughout the day.
The shelves feature a heat blanket technology that ensures even heat across entire surface and a first-of-its-kind speckled glass to mask scratches.
QuickSwitch glass shelves are available in 28″ or 42″ lengths, as a single shelf or two-tier display. Learn more.
[gpimb-btn-addto label="Add to Mood Book" ifnew="Add to Mood Book"]
[gpimb-btn-view label="View Mood Book" ifnew="View Mood Book"]