Grab-and-Go Dining Options and the Customization Trend
August 4, 2022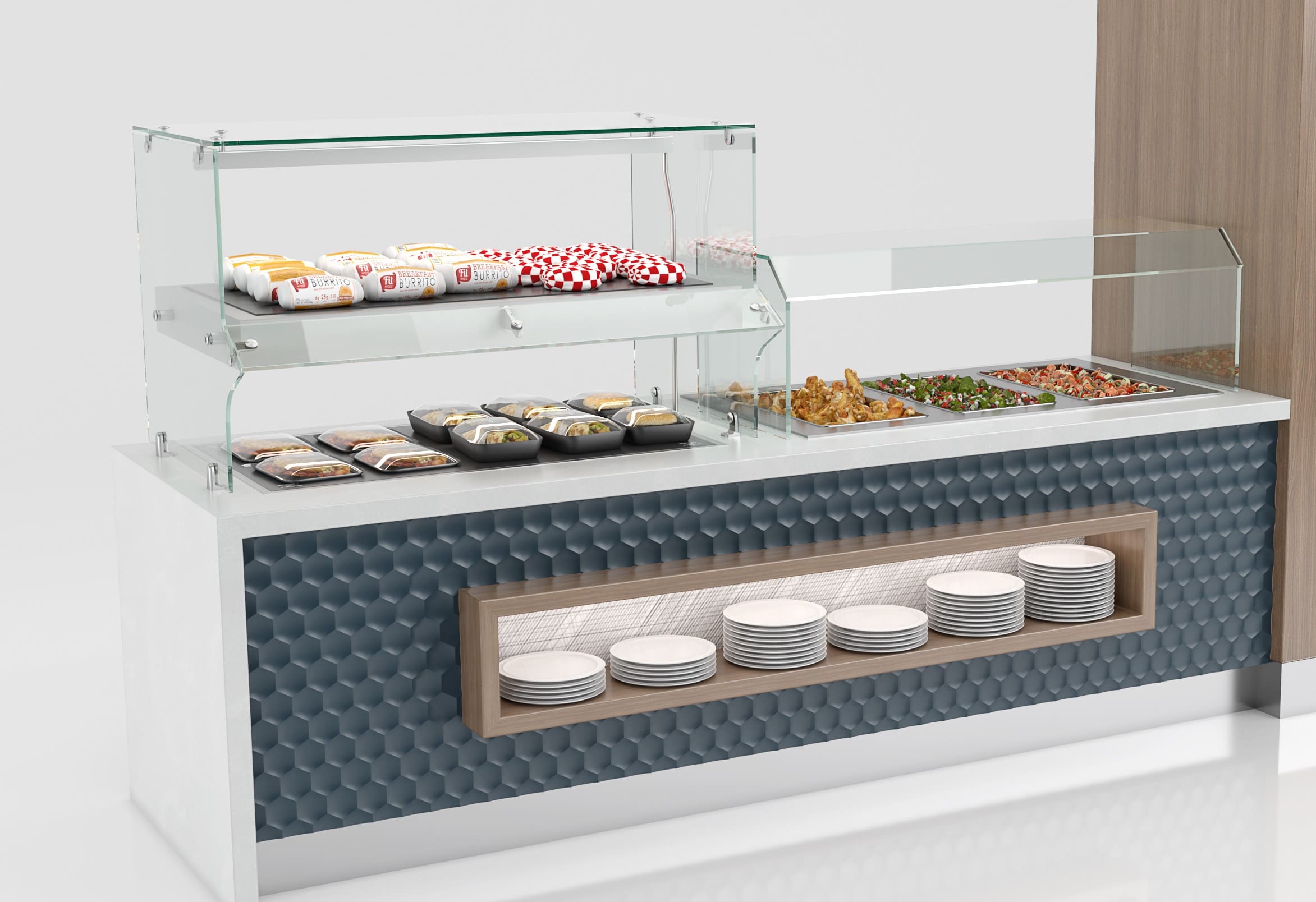 In early 2020, traditional dining nearly ground to a halt in the blink of an eye as the COVID-19 pandemic rocked the world. Initial concerns about virus transmission through touch led to the widespread closure of self-serve food bars, and some dining establishments went as far as to shut their doors completely.
Others pivoted to offer non-traditional forms of foodservice to customers, such as individually packaged cook-at-home meals. Some branched out into niche locations to intercept new customers where they walked and worked. The popularity of these varying 'grab-and-go' dining options began a steady trend upward. But now, with pandemic restrictions behind us, are foodservice establishments making a swift transition back to buffets and traditional dining?
The answer appears to be: not entirely. According to widespread demand, grab-and-go, or at least a customized version of it, is here to stay.
The changing look of grab-and-go dining
In this new era of supply and labor shortages, forward-thinking foodservice businesses are learning to create expanded revenue streams in response to the current economy's squeeze on profits. According to the founder of Reem's California in Oakland, "Folks have figured out ways to create additional revenue through diversifying into one-stop-shop hybrids of retail and restaurant concepts."
So, how might changing trends in dining customization benefit your business model and your bottom line?
Four ways to make customized grab-and-go menu choices work for your foodservice operation
Leverage technology
Technology advancements in foodservice are giving the industry a boost when it needs it most. Are you utilizing the latest serving tech to present your food choices in a visually pleasing manner? Products like LTI's QuickSwitch afford the flexibility to switch from hot-to-cold-to-frozen in an hour or less, maximizing your menu choice options AND offer up selections in pans that are flush to the countertop instead of in a recessed well.
Send it home
The option of pre-packaged meals that are ready to take home and pop in the oven are increasing in popularity for patrons that want the semblance of a home-cooked meal without the need to prepare it from scratch. Smaller portion sizes for snacking or quick eating occasions are becoming prevalent as well, along with bundled packages of meals and sides. This take-home-and-cook option affords foodservice establishments the ability to produce products in advance and bypass the need to keep items hot — which generally creates a longer shelf-life.
Mix-and-match
Consumers are consistently showing that they prefer choices — even with grab-and-go options. Customize your selections at the purchase point by separating your sides. For instance, offer the choice of a side salad, yogurt or fruit to accompany a deli sandwich selection. Get creative or showcase limited-time offerings — the opportunities are endless!
Upscale your selections
There is really no need to stick to the traditional choices, like wraps and mixed veggies for your grab-and-go selections. Along with customization, consumers are opting for upscale food choices at better price points. Choose higher value offerings that can still be produced in quantity yet maintain quality for an extended period. Diners pick up on different items and trends and are adventurous eaters when given the chance to explore new menu options, and they will pay a premium for the opportunity. 
Upgrade your display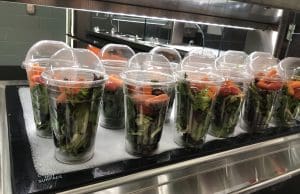 The curb appeal of your grab-and-go selections, including the manner in which they are displayed, will directly impact your sales. If you are using a mobile cart system, you can choose from a variety of styles, graphics and exterior finishes that help promote participation. In addition, creating an upscale look by allowing food to be displayed directly on the surface without the use of serving pans using a product like QuickSwitch Glass is a plus.
As the lines continue to blur between fast-casual dining, convenience stores, and grocery retail outlets, the foodservice industry will continue to adapt with a blend of customized grab-and-go or ready-made products to satisfy a changing market. You will see c-stores with full-blown menus and dedicated chefs, and traditional dining establishments offering a version of quick or ready-made meals to satisfy growing demand. It will depend on you to determine where your brand can fit with this new wave of dining customization and whether your current equipment array is up to the challenge.
Ready to learn more about enhancing your serving capabilities? Visit LTI's QuickSwitch and Tempest Air solutions for more information.
[gpimb-btn-addto label="Add to Mood Book" ifnew="Add to Mood Book"]
[gpimb-btn-view label="View Mood Book" ifnew="View Mood Book"]