Resources
|
Blog
|
News
|
A Short But Definitive Food Retail Serving FAQ: Creating a More Retail Environment in a Non-Commercial Foodservice Program
A Short But Definitive Food Retail Serving FAQ: Creating a More Retail Environment in a Non-Commercial Foodservice Program
November 7, 2018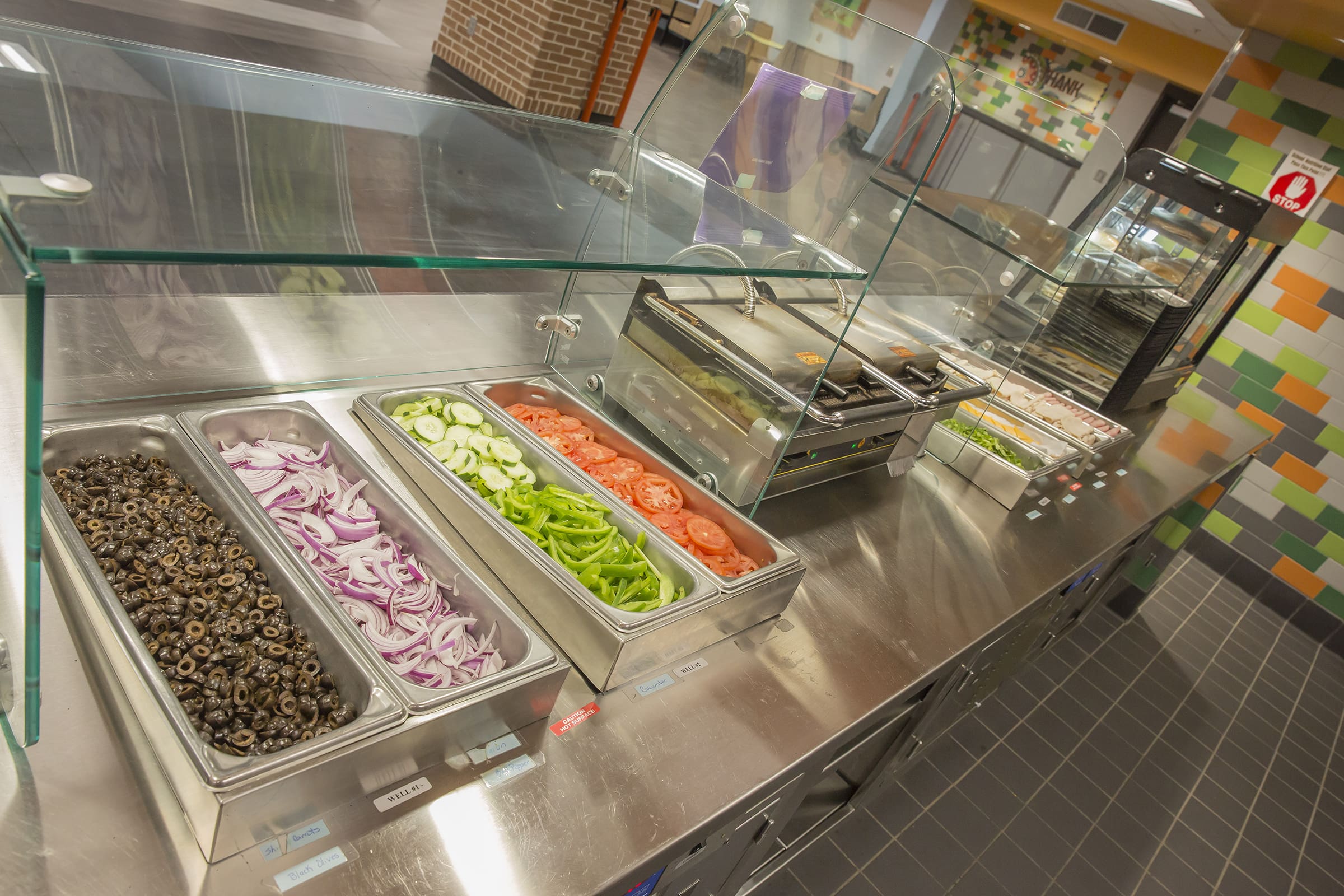 For operators looking for insights and ideas on how to make their serving programs more effective, we always recommend looking at the food retail industry. Since the top brands in this category tend to be at the forefront of food trends and technology, they offer great examples for many serving best practices.
Here are a few of the more frequently asked questions on how operators and foodservice directors can use the retail serving model to improve their own serving situation.
What makes the QSR/retail style of serving so successful?
The QSR style of serving popularized by brands like Subway, Chipotle, Chop't, Moe's Southwest Grill and others like them is based on two simple concepts — customers want to engage with their food and they want to customize it. Patrons take advantage of the opportunity to order food where they can watch as it is created right in front of them. Seeing the action places customers in the middle of it. And being part of the process gives customers more input on how their order is prepared. This helps make the menus more interactive and ultimately more customizable.
What is trending in the food retail world that we can incorporate in our serving program?
QSR, grocery, c-Stores and other top retail environments employ some remarkable strategies for staying relevant and attracting customers. Recently, some of the most successful strategies trending across the food retail industry have to do with technology and ordering. Mobile ordering has become a customer favorite.
Through mobile apps, brands give their customers expanded access to their products from outside of their physical locations, as well as speedier service. Now diners can order from just about anywhere, pick up their food at whichever location is the most convenient and be in and out (with their order) quicker than ever. Mobile ordering, which adds an immense convenience factor for customers, has shown that it can help brands grow their customer loyalty and increase customer purchase frequency. In the case of noncommercial serving programs, such as K-12 schools and college and university dining halls, a mobile ordering app can help increase rush hour efficiency and cut down on long serving lines.
What other tools can we use to enhance our displays?
Serving more food can often come down to just how well it's displayed. This is where lighting plays a huge role. Upgraded and properly positioned LED lighting will not only be more inviting and help place an emphasis on product, but it can help make products look fresher and more appealing. It can also be used to place a focus on particular items.
But lighting only works if the product can be seen. Typical serving station drop-in units can place food anywhere from two to four inches below the surface of the counter, making it difficult for customers to see and reach menu items. Upgraded drop-ins like our TempestAir refrigerated cold pans elevate the food pans to be level with the counter and tilt the food toward the customer — making it more visible, more attractive and more accessible.
To increase the visibility of food even more, operators may look to upgrade their food shields. Shields with large bulky metal posts or excessive vertical separators, can make it more difficult to see the available product from all angles. Premium food shields will minimize the amount of metal posts and partitions, giving customers clear views of all the available product from just about any angle.
Have more questions about what the food retail environment is doing to improve serving success? Get in touch with us HERE, and we'll be sure to get you the answers you need.
[custom-related-posts]