Expand off-premise dining options with POPS
April 14, 2020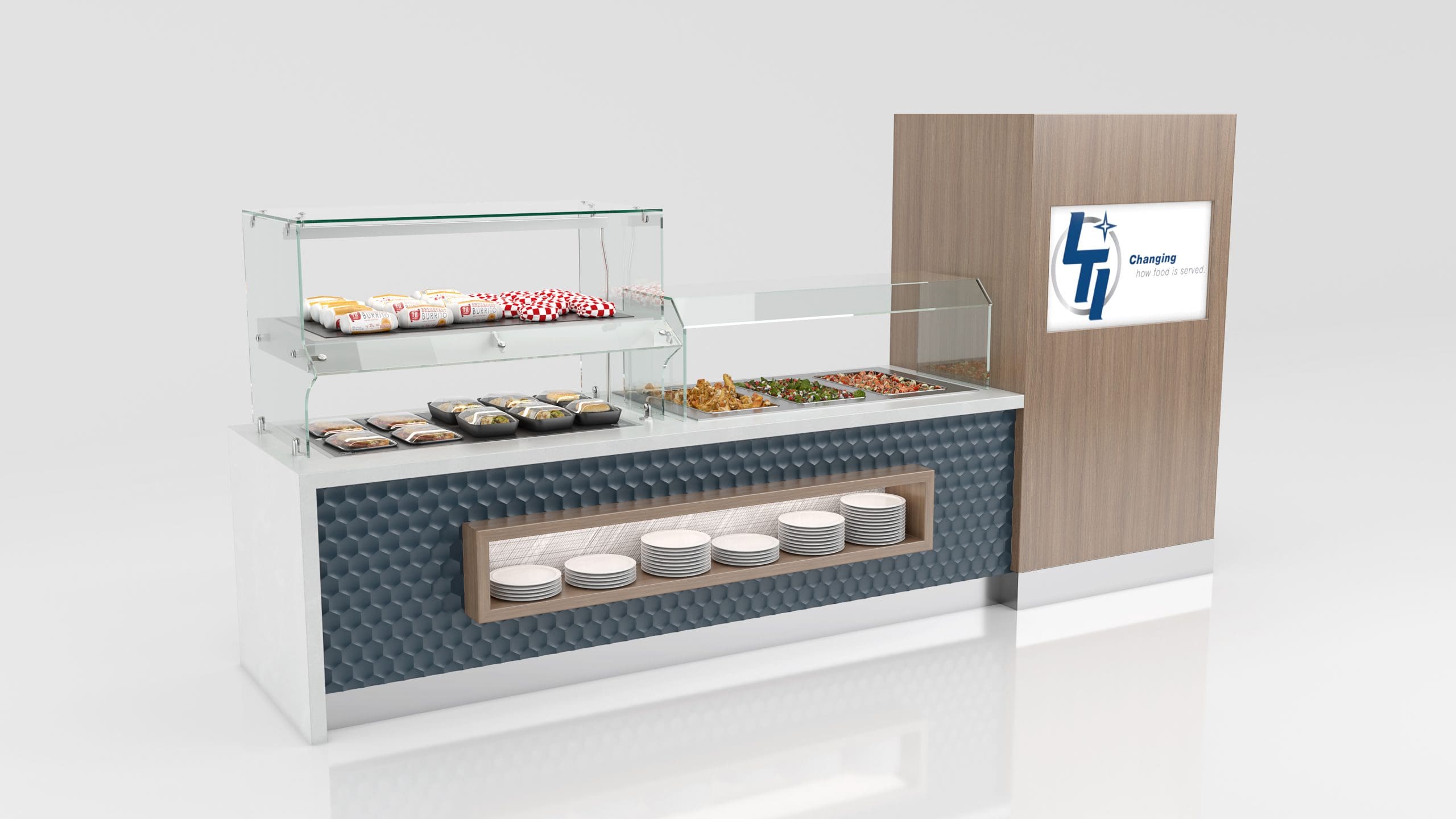 Off-premises serving can be fraught with logistical challenges. Restaurants and caterers want to create desirable menus that can be displayed and served in a safe, appealing environment. Facilities want foodservice operations to be convenient and streamlined.
A new tool from LTI can help.
The Platform for Off-Premise Serving (POPS) is a self-supported, mobile servery that combines convenience in serving with the flexibility and variety modern diners seek.
It functions essentially as a pop-up restaurant that's compact enough to be out of the way but robust enough to support a variety of menu options — from plated meals to pre-assembled and grab-and-go options.
In corporate environments where food is regularly served, like a daily breakfast or a biweekly lunch, POPS adaptable units make it easy for outside caterers and restaurants to display and serve meals in an organized, safe and professional way.
POPS units incorporate LTI's QuickSwitch serving technology that allows hot, cold and frozen foods to be served side by side at the same time, making that taco bar with hot meats and cold toppings an easy option. And the independently controlled wells can switch between temperatures in less than an hour.
These features mean nearly endless menu options are available, allowing food providers to keep customers engaged with regularly changing offerings.
The ultimate POPS units feature a center serving counter with QuickSwitch food wells topped with a two-tiered glass display shelf for even more flexibility to offer meal variety or some grab-and-go options.
The center counter can be flanked by one or two optional towers, which can house equipment such as heated cabinets, mobile refrigerators or hand sinks, all hidden from view of the customer.
Additionally, an electrical load center panel can be added and installed inside one of the towers, allowing the serving unit to run off just one electrical connection to the building.
Units can fit in space as small as 8' x 3', giving operators a number of options when choosing locations within a facility. And units can be made mobile with the addition of casters.
Contact us for more information on POPS.
[custom-related-posts]