Why are Pop-Ups Popping up Everywhere?
March 16, 2020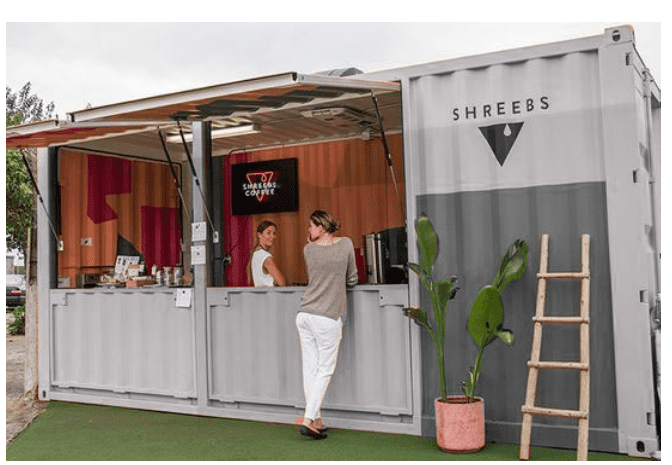 As they say, variety is the spice of life – but it's also quickly becoming the spice of corporate dining.
Pop-up serveries are gaining popularity. The younger corporate workforce is loving them for their speed and variety. Businesses are choosing them over more traditional cafeteria settings due to their small square footage, low cost of maintenance and employee diner satisfaction.
The premise is simple. Traditional cafeterias take up massive amounts of square footage, make their food on site and need a large staff. Instead, pop-up serving counters can be placed almost anywhere in an office building or campus because of their small footprint. Then foodservice companies such as Fooda or FOODWORKS manage the menus and staff.
Kevin Sullivan is a principal at Colburn & Guyette Foodservice Design, a consulting firm that has worked on pop-up concepts for Fooda. He explains that the size and efficiency of the pop-ups has a lot to do with why corporate environments are including them. At 10 to 15 feet long and between 150 and 200 square feet, these stations need only one or two people to run them. When it comes to equipment, Colburn & Guyette includes an LTI QuickSwitch for added serving variability for hot, cold or frozen food items. Additionally, a P.O.S. system, food shields, a hand sink and an under-counter fridge and heated cabinets are all typical equipment found in a pop-up serving station. This makes them far more advanced and aesthetically pleasing than a standard table with buffet-style hot wells.
So what foods are these pop-ups offering? Whether it's Fooda, FOODWORKS or another vendor, the idea is to create a serving space that is flexible with its offerings. Local restaurants or popular chains partner with these vendors to offer their menus. The menus are small (two to three options), but this makes for quick ordering, quick service and means each pop-up can be well stocked with pre-made foods.
The idea is to make local area favorites more accessible to the corporate world. Some corporate offices are placing pop-ups around their campus to allow easier access. Some, like one large online retailer that is utilizing pop-ups, are placing multiple stations in a central location — market style. But, since the younger generation of workers prefers to eat on the go, back at their desk or in a communal space, the online retailer has forgone adding a formal dining area. Instead, they've added small remote eating areas throughout the building for employees.
The corporate world has seen the most success with pop-ups thus far. However, the serving model can also be conducive to some aspects of college and university dining, as well as hospitality environments, such as hotel lobbies. We expect to see much more of this trend in years to come.
Interested in the equipment that's used for pop-ups across the corporate world? Be sure to learn more about our QuickSwitch serving technology.
[gpimb-btn-addto label="Add to Mood Book" ifnew="Add to Mood Book"]
[gpimb-btn-view label="View Mood Book" ifnew="View Mood Book"]