Understanding Stainless Steel Grades for Foodservice Applications
January 10, 2020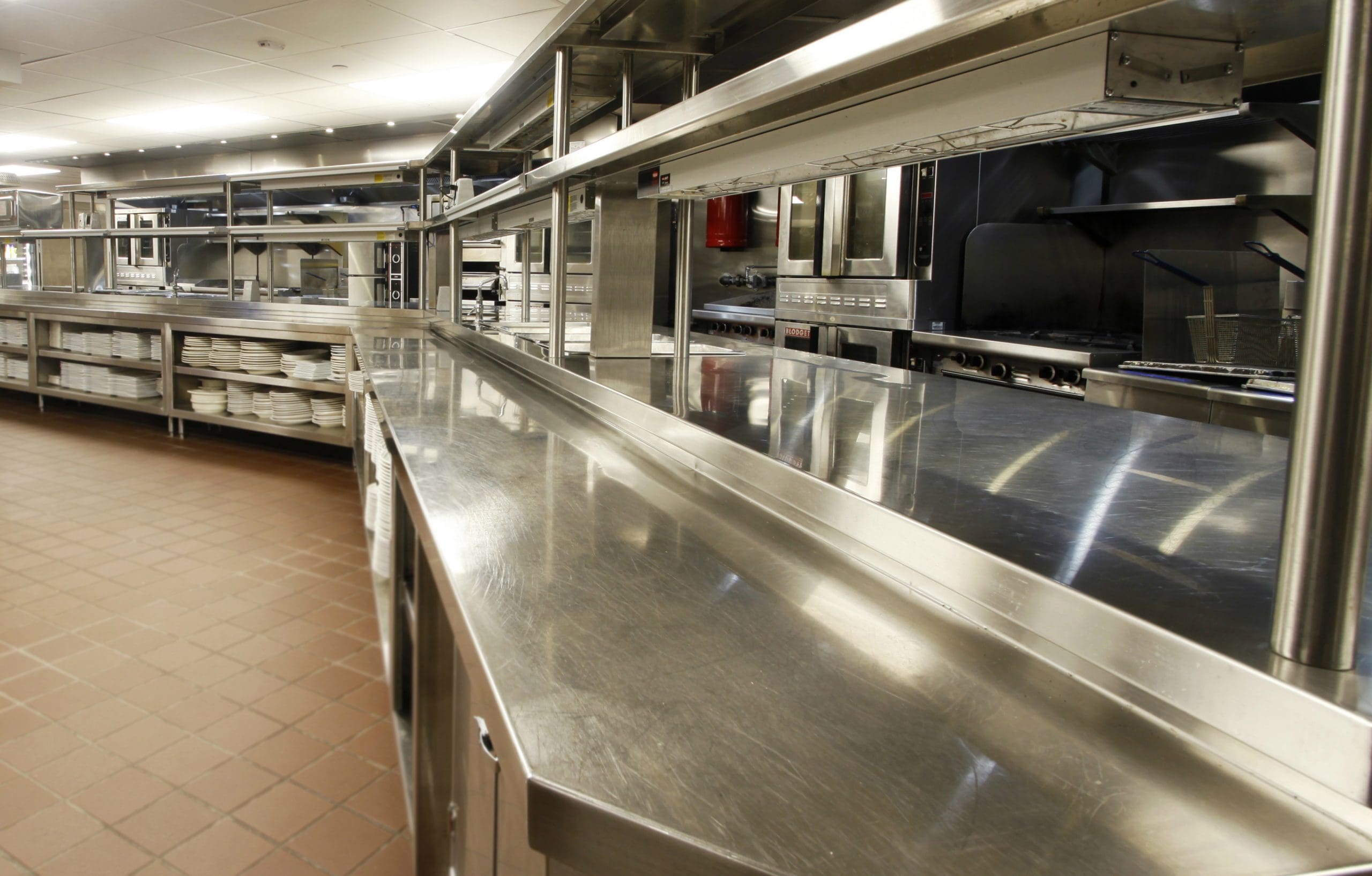 Is all stainless steel food grade?
Stainless steel is as much a part of the foodservice world as food itself. From refrigeration and heating to holding and serving, stainless steel is everywhere in foodservice equipment. The reason is simple: it's corrosion resistant and it's safe. However, despite the "stainless" moniker not all stainless steel is created equal or completely corrosion proof.
Stainless steel grades
Stainless steel comes in grades (or series), which are determined by their metallic makeup. For example, 300 series steels are chromium-nickel alloys, where 400 series steels are ferritic and contain no nickel. While there are seemingly endless lists of steel grades, the foodservice world is chiefly concerned with those that meet NSF requirements.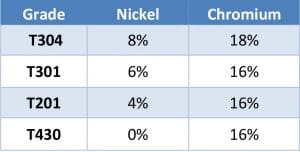 What does the NSF designation guarantee?
To obtain the NSF approved designation, stainless steel must have a minimum chromium content of 16%. Considering that requirement, there are four commonly used steels that meet specification to be considered "kitchen grade." Each grade is very similar in appearance, but the elemental construction of each determines its resistance to corrosion — and ultimately its price.
Food grade stainless steels
The four most commonly used kitchen grades are T201, T301, T304 and T430. The T201, T301 and T304 grades all contain nickel, with the T304 containing the highest level (8%) as well as the highest level of chromium (18%).
While the inclusion of nickel helps to create a superior corrosion resistance over the T430 grade, which contains no nickel, the element itself is an expensive and is one of the main reasons for the large separation in cost as demonstrated in this cost comparison chart: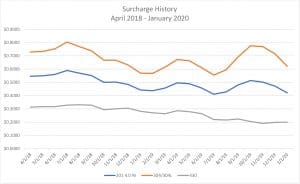 Of course, when any material is being produced in bulk, sustainability is brought into question. To set the record straight, the Specialty Steel Industry of North America has indicated that the average recycled content of 300 series stainless steels is 75% to 85%. However, some steel manufactures would have this number as high as 90%. Not only does the stainless steel used in the building and construction industry contain a high percentage of both post-consumer and post-industrial recycled content, at the end of the equipment's life it is still 100% recyclable. Because of their sustainable construction, stainless building components can be repeatedly recycled back into similar products with no loss of quality.
If you're a consultant who is interested in this or similar topics, visit our blog on attending our FCSI education seminars at LTI or contact us for more information about our next event on March 24 and 25, 2020.
[gpimb-btn-addto label="Add to Mood Book" ifnew="Add to Mood Book"]
[gpimb-btn-view label="View Mood Book" ifnew="View Mood Book"]