LTI Partners with Elevation Foodservice Reps
October 30, 2019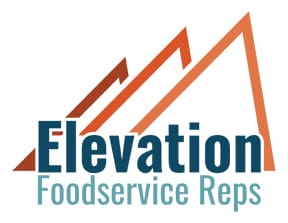 LTI, Inc. recently partnered with Elevation Foodservice Reps to serve as a manufacturers' representative for the Rocky Mountain states of Colorado, Utah, Wyoming, Montana, New Mexico, Arizona and West Texas.
Elevation is led by Rich O'Brien and Tyler Clement who have more than 40 combined years of foodservice equipment sales experience. Their team of 17 employees bring a depth of knowledge, experience and relationships that will help elevate LTI's standing as a quality foodservice equipment manufacturer throughout the seven-state western territory.
"We are very excited to welcome Elevation to our sales rep team," said Mike Purcell, LTI's vice president of sales and marketing. "Even better, they're excited to represent LTI and are ready to get started. They're going to play a big part in helping us create a significant presence in that territory."
Elevation represents manufacturers of both front and back-of-house foodservice equipment, including hot and cold side equipment, storage solutions, food prep and front-of-house wares.
[gpimb-btn-addto label="Add to Mood Book" ifnew="Add to Mood Book"]
[gpimb-btn-view label="View Mood Book" ifnew="View Mood Book"]