Seek (and avoid) these features when selecting serving equipment
January 28, 2021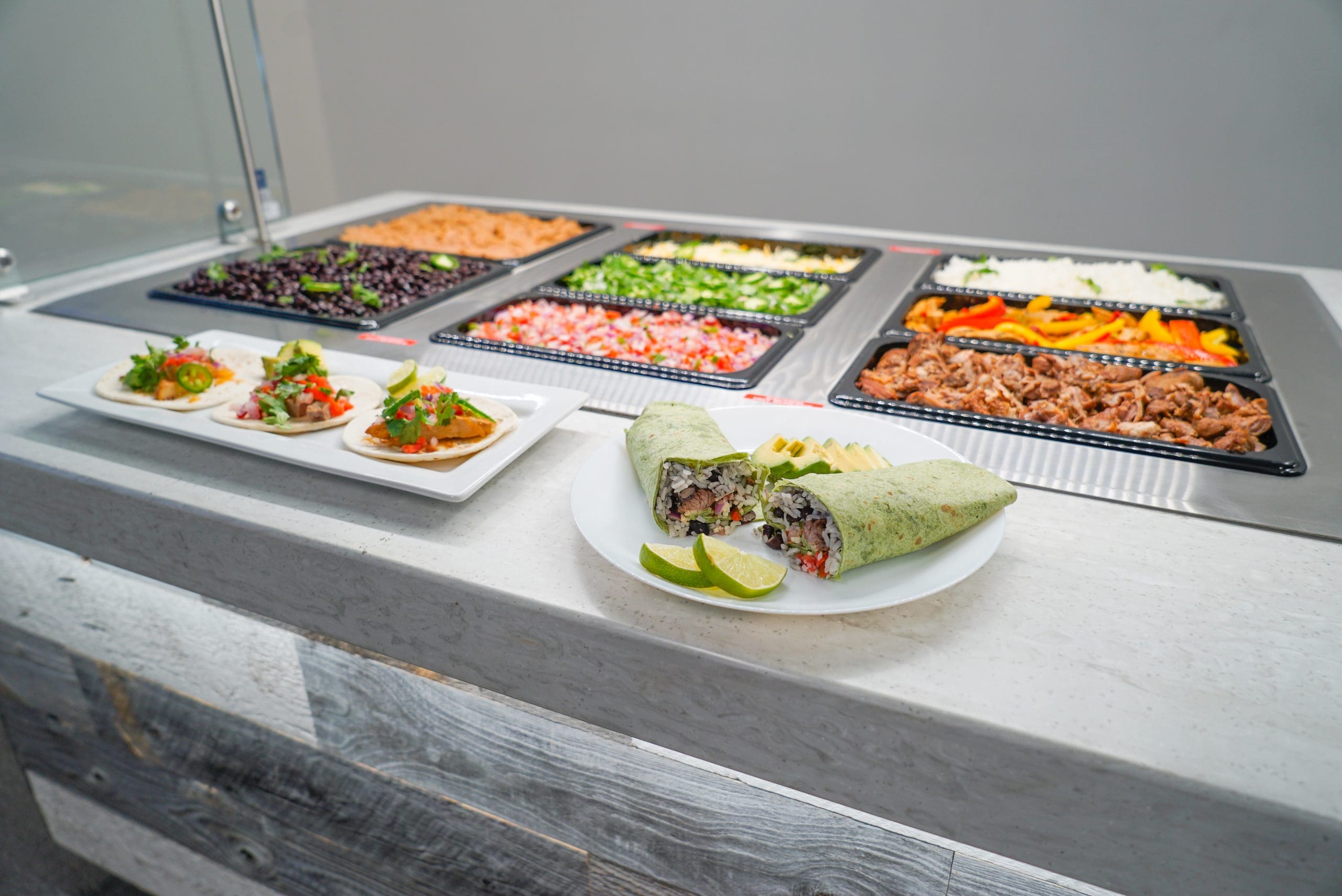 When the shiny new kitchen equipment first rolls off the delivery truck, it's easy to forget that it'll one day need maintenance. But both routine upkeep and periodic repairs are part of the realities of ownership for almost everything, so it's best to plan for them in advance.
The easiest way to keep maintenance and repair costs at bay is to invest in equipment that's durably built and properly installed from the outset. Some design features will make your maintenance team breathe a sigh of relief while others will make them fume with frustration.
How do you know what you're getting? Here are some features to look for and some to avoid when selecting food serving counters and hot and cold wells.
Serving counters
Serving counters themselves are pretty simple structures. They don't have controls and switches. There's no wiring or plumbing needed. So it might be easy to assume that a counter is a counter is a counter. But that couldn't be further from the truth.
As the literal and figurative foundation for your food serving operation, the counters need to be constructed in a way that's durable, that makes them easy to install appropriately and that provides easy access to the equipment that will be installed in them.
Here are some features to look for:
Removeable panels and/or shelves. Removeable exterior panels and interior shelves make it easy to access any area where mechanicals — like electric, water, refrigeration or data lines or equipment like compressors — will be located. This access makes initial installation and later maintenance smoother.
Without these panels, workers may have to try to access controls and equipment by crawling underneath the unit or straining to reach into tight areas. And since components like refrigeration compressors require regular cleaning to operate properly, access will be an ongoing need, not a one-time inconvenience.
Ample leveling legs. A counter that's not level at installation — or that becomes unlevel because of inadequate support — runs the risk of functioning poorly or causing undue strain on the countertops.
Look for counters that come standard with plenty of leveling legs throughout the counter base. As a bonus, a removable bottom shelf inside the counter also allows installers to reach the legs from the top rather than crawling under the unit for access.
But avoid:
Inadequate ventilation. Louvers may not be the most attractive element to any serving counter, but they are essential. Compressors need airflow to work properly. Selecting counters that prize design frills over functionality — incorporating too few or too small louvers in favor of solid decorative panels — will cost operations significantly over time in inefficient operation and equipment repair and replacement.
Wood construction. A counter constructed of wood will have a significantly shorter life than one with a metal structure. Counters can be outfitted with wood facades or laminates to provide the desired appearance, but it's worth it to invest in metal framing.
High-quality metal frames can even last through a renovation or two, stripped down and reskinned with a new façade for far less investment than new counters.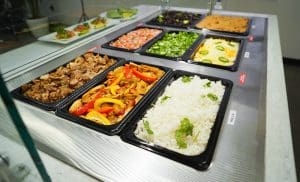 Hot and cold wells
The hot and cold wells installed in the serving counters are the meat and potatoes of the serving line — in that they're the pieces actually holding the meat and potatoes.
Because these are electrical devices, they will require regular maintenance to continuing operating efficiently and effectively, but high-quality construction from the outset can provide longer, more reliable service.
Here's what to look for in hot and cold wells:
Easy to manage wiring. Though the failure rate is low, the most commonly replaced items in hot wells are the elements or controllers. Look for wells that have a bundled wiring style that makes connection (and disconnection) easy, averting possible problems of miswiring because of a "spaghetti" of loose wires.
Readily available replacement parts. Check to see that your wells have easily replaceable, industry-standard parts that will be available on a standard service truck. Custom parts slow down maintenance or repair significantly, resulting in potential downtime.
Quality materials. A stainless steel base is less likely to rust, providing longer life and lower total cost of ownership for your equipment.
But avoid:
Rivet installation. Hot well pans are typically installed with either rivets or screws. Both will secure the pan adequately, but choosing rivets will make it harder to remove pans if replacement is ever needed.
What LTI offers
LTI is proud to develop our quality products based on first-hand knowledge of the customers we serve.
Our research and development team represents more than 80 years of combined experience from people who have been involved in building and installing equipment.
We also have a team of in-house installers who share information about what needs and challenges are faced in the field. Real world, hands-on experience ensures our team understands what's needed during installation and beyond.
Armed with this information, we develop products that deliver the best performance with the least hassle. Here are just a few of the ways LTI products stand out from the competition:
LTI counters have standard removable shelves and panels, including in the corners, to make access to the mechanicals as easy as possible.
All of our equipment is made with heavy-duty stainless steel to ensure the longest life and best performance for years to come.
All LTI counters and products are UL listed and NSF certified to meet national standards.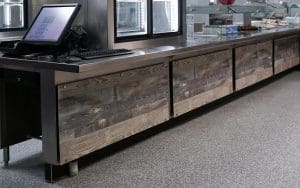 See how quality LTI construction has helped schools, universities, restaurants and military bases reliably serve their customers in our library of case studies.
[custom-related-posts]