2018 at LTI: A Year in Review
January 11, 2019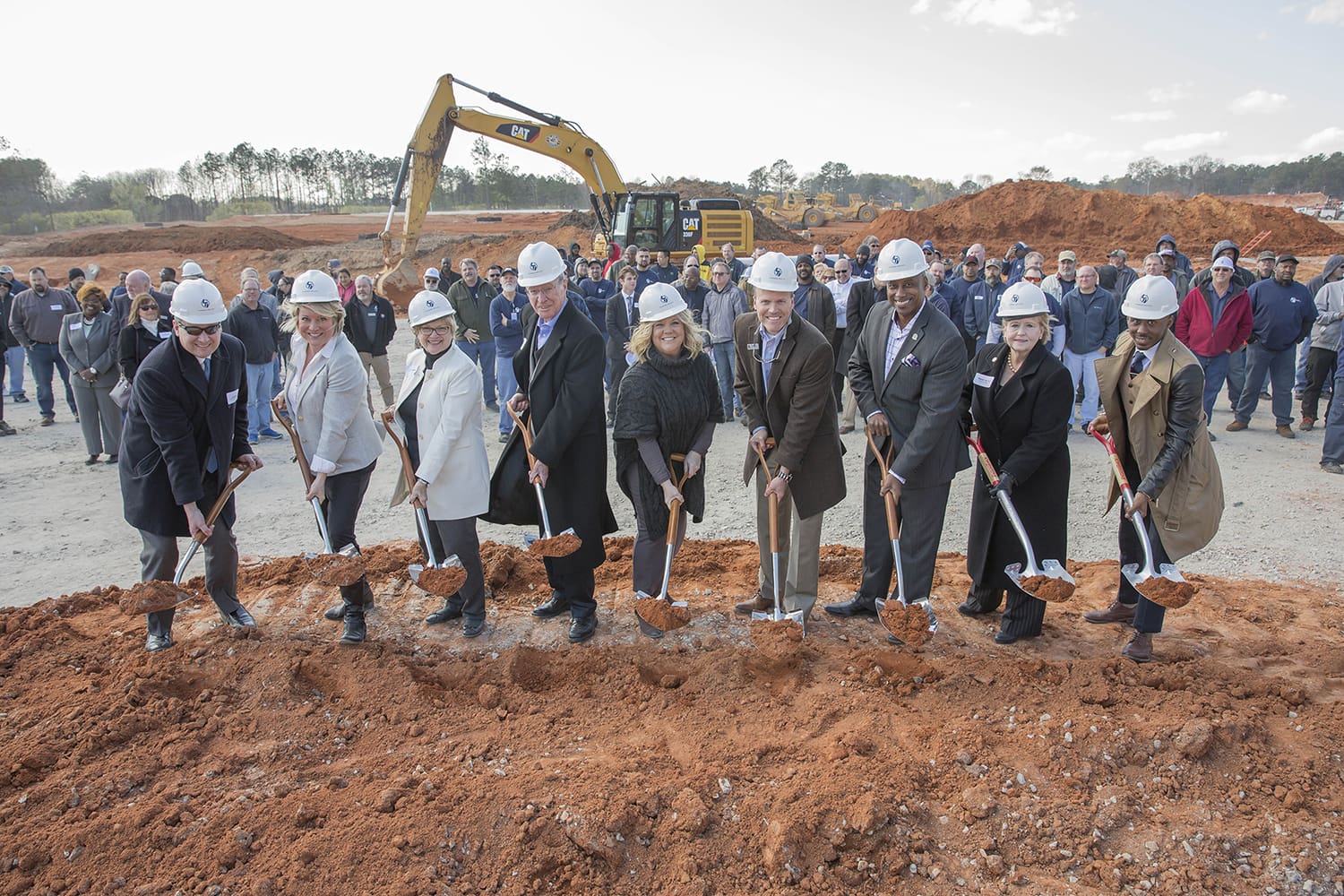 Over the 71 years in business, each year has brought us new and exciting events, growth and changes, and 2018 was no exception. From tradeshows and symposiums, new product designs, large project installations to one giant relocation project, the past year has been a model of what makes LTI an industry leader in manufacturing and customer service and a great place to work. Here are recaps of a few of our 2018 accomplishments.
Manufacturer of the Year Nomination
Our year started with an affirmation of success from the previous year. Though we did not end up taking home first place, our nomination for Georgia Manufacturer of the Year was an incredible honor and a testament to the growth and success of LTI. This nomination confirmed our impact on local economic development, the strong workplace experience that we provide and our positive standing with our valued partners. We look forward to being nominated in 2019 and moving closer to our goal of becoming the state of Georgia's top manufacturer.

Western Focus
In 2018 we wanted to place a more significant focus on growing in Western territories. Our concerted effort to become a well-recognized and sought-after brand in states west of the Mississippi led us to hire Tim Braun as our new Western Regional Sales Manager. Tim's sales experience working with; end-users, consultants and dealers across multiple markets, including K-12, healthcare, colleges and universities, made him a great fit.
In addition, to our hiring of Braun, we added new representatives, Foodservice Equipment Agents (F.E.A.) to our valued group of partners. F.E.A. not only has long standing relationships, there are assisting us in design and equipment testing in California and Nevada and will be able to help us grow in those territories.
Top Projects
Of course, a look back at our year wouldn't be complete without revisiting some of our most successful projects. Each project came with its own unique set of challenges and tight summer timelines, but with the help of our customers and business partners, these projects came together to create exceptional new dining spaces. LTI worked closely with consultants, general contractors and the KECs on all 3 of the university dining projects mentioned below. Not only did we assist with engineering, we manufactured the new serving counters and serving technologies, and our teams installed counters to provide a turnkey solution.
University of Alabama: This project involved renovating Lakeside Dining Hall in time for an early August reopening. The focus was to update the serving counters on two stories with a variety of new equipment that would help provide more meal customization and options than previously offered. Once open, the facility was able to offer better value to students with options like a pizza station, burger and salad station, a taco bar, a gluten-free kitchen and better accommodations for guests with food allergies.
University of Nebraska-Lincoln: A refreshed Selleck Dining Hall introduced a unique and modern stainless-steel mesh counter design, that also incorporated new serving equipment in multiple counters. The addition of QuickSwitch and Temp-est Aire serving technologies gave the hall more serving flexibility and productivity. The renovation doubled down on efficiency by adding a new breakfast station where students can grab cereal, milk and utensils on the go.
University of Georgia: Major renovations at The Market at Russell Hall made it the first residential hall on campus to offer retail food options. New counters providing grab-n-go items, such as snacks and drinks made the hall yet another popular place on campus for students in need of quick meal options.
FSCI Symposium
Education was the theme of our FSCI Symposium held this past October in Athens, Georgia, at the University of Georgia. We learned from UGA students, university foodservice directors and equipment manufacturers all over the course of just two days. Seventeen foodservice consultants and several university dining program operators and administrators from around the country attended.
The event started with a tour of the newly renovated Bolton Hall dining facility and included a student panel where attendees learned what experiences are important to students. Not surprisingly, custom made-to-order food options, atmosphere and architecture all topped the list of ideal dining hall needs. UGA's dining leadership team then elaborated on the successes and challenges of the facility that feeds 6,000 to 7,000 daily.
Following our dining hall experience, attendees got to hear from foodservice representatives from Texas Tech University, University of Central Missouri, University of West Georgia, and the award-winning University of Massachusetts Amherst Team. Each spoke on their experience with industry trends in food, brands and systems and how they all relate to advances in foodservice equipment.
Additional presentations covered a variety of topics delivered by industry experts. Attendees learned about college and university foodservice facility design and how virtual reality is being used to create immersive storytelling for trend-setting facilities. They learned about the world of nutrition on college and university campuses and how higher education institutions can increase their appeal to students with dining options that fit all dietary needs. There were also informative presentations on the latest in serving technologies, which included an in-depth look at how food shields can help enhance serving displays and merchandising to create more successful dining programs. The event was an immense success, and we're already looking forward to hosting our 2019 FCSI Symposium. Look for details to come.
Our New Home
Though planning and work began long before, on Thursday, March 8, we officially broke ground on our new home. Now, as of late December, we are officially in our new 172,500 square-foot state-of-the-art manufacturing and office space. You may have seen our progress as we documented it throughout the year, but nothing can adequately express the job well done or our excitement for our new facility at 1947 Bill Casey Parkway in Jonesboro, Georgia.
As a physical representation of our 71 years of success and innovation, the new location will be a tool with which to improve our manufacturing flow and function. From drafting and concepting to bringing our customers' foodservice needs to life, our new facility will foster greater manufacturing efficiency and even higher quality products. The building is all part of our strategic plan to grow revenue and provide skilled job opportunities that contribute to the overall economic growth and development of Clayton County, Georgia — a place we're happy to continue to call home.
To follow more LTI happenings in 2019, be sure to visit our this page for updates on events, as well as product and industry insights.
[custom-related-posts]