LTI Nominated for Georgia Manufacturer of the Year
April 16, 2018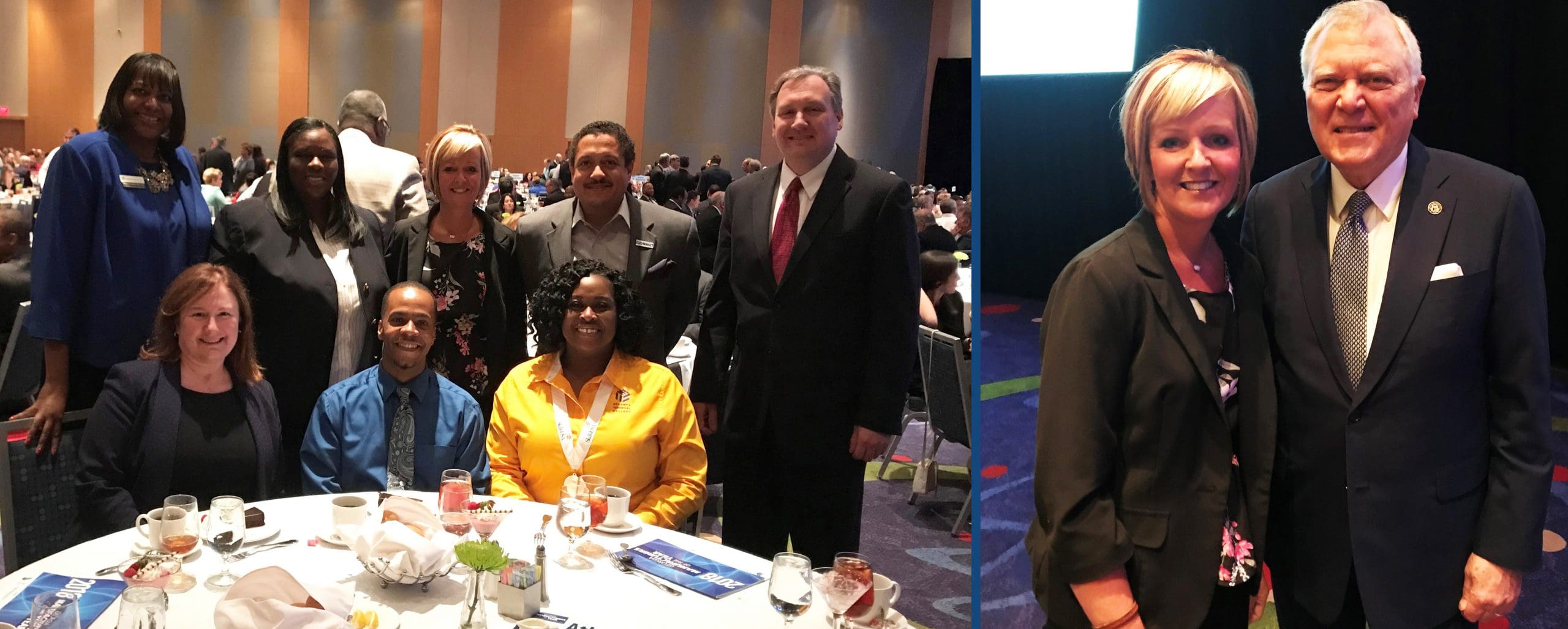 Hundreds of Georgia manufacturers came together on Thursday, April 12 for the Governor's Awards Luncheon at the Georgia International Convention Center. Atlanta Technical College nominated LTI for the Georgia Manufacturer of the Year Award. Although it was such an honor to have been nominated, congrats goes to Metcam, Nibco and Pratt & Whitney for winning in the three size-based categories.
Governor Nathan Deal and Pat Wilson, Commissioner of the Georgia Department of Economic Development, delivered positive messages about the huge impact Georgia manufacturers are making – collectively contributing $57 billion to our state's economy. Other good news shared included stats showing that Georgia manufacturing jobs are experiencing steady growth; this trend is expected to continue. There's a renewed confidence in manufacturers and a focus on reaching young people in the field, creating paths for them. This is being done successfully through partnerships with Georgia Quick Start, a division of the Technical College System of Georgia, and other organizations.
LTI is always looking for talented individuals to join our team. Learn more about current openings.
[custom-related-posts]