Novel as the new normal | College and university dining in the COVID era
November 16, 2020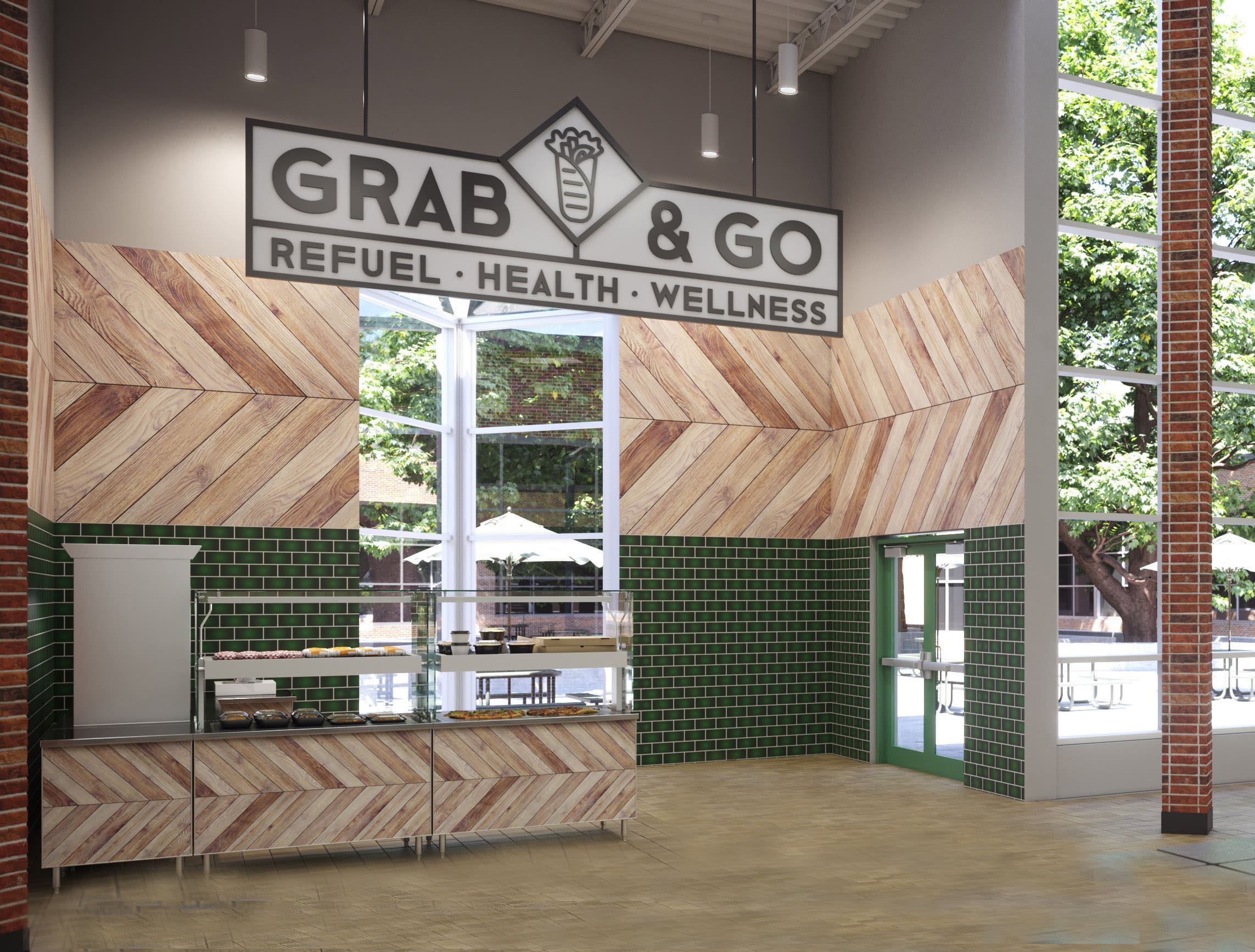 With the fall semester underway for most U.S. colleges and universities, schools have made dramatic changes to the way they teach, house and feed students in the hope of protecting campus communities from COVID-19.
Unfortunately, colleges have become coronavirus hot spots in many states. The New York Times' ongoing case tracker notes more than 252,000 reported cases at more than 1,600 schools nationwide.
Dining operations — often a campus point of pride (and student recruitment) and typically natural gathering places for the kind of large groups that are ill-advised during the pandemic — have had to respond with major, ongoing and often creative shifts in how, what and where they serve food.
How schools are responding
In keeping with the CDC's recommendations for food service in colleges and universities, institutions are taking steps to reduce personal contact, whether in face-to-face interactions or via commonly touched surfaces.
The National Association of College & University Food Services (NACUFS) has been gathering ideas on its resources page for months — for everything from plexiglass shields to contactless payments, dining room configuration, disposable containers and utensils, cleaning, and even "get well soon" food boxes for students quarantining.
Some commonly implemented adaptations include removing self-serve food and beverage stations like salad bars, reducing indoor seating, encouraging or even mandating meal takeout or delivery, and increasing alternative options like grab-and-go or meal packages.
Other tactics being utilized at various institutions include permitting only touchless payment options, instituting dine-in reservations and installing contactless kiosks for remote ordering. Schools are experimenting with everything from low-tech options like outdoor tents to high-tech ones like electronically controlled food lockers, cell phone-based "daily attestation badges" and even robots for delivery.
"Just because you have to serve food safely doesn't mean you have to serve food that's low quality or substandard in a clinical method," said Garett DiStefano, director of dining services for the University of Massachusetts Amherst.
When the university first re-opened to students, the dining hall menus were more subdued than normal, he said, while the team worked out how best to serve good food in a safe environment while also protecting the health and safety of workers.
They learned as they went and found ways to "be bold."
"Food is comfort," he said. "We can't help students study for their exams, but we can say we've got good food here and it's going to make you happy."
What schools need
Accommodating the necessary changes has required colleges and universities to make adjustments to their kitchen and dining room operations.
Introducing or expanding mobile dining options
Reducing traffic in traditional dining halls will be challenging as long as it's the primary place to get food. Introducing or expanding remote or mobile feeding options can help schools manage traffic flow — and make it more convenient for students by bringing their meals closer to them.
LTI's ExpressLine mobile counters can be loaded with hot or cold pre-packaged foods and set up in remote locations to offer students and staff an easy grab-and-go option.
The newest version, the Dual-Temp HOT/COLD ExpressLine, adds even more flexibility by serving as essentially two units in one. With the ability to serve hot foods from one side of the unit and cold foods or drinks from the other side, the Dual-Temp HOT/COLD ExpressLine provides total meal flexibility in one convenient unit.
Classroom buildings, dorm lobbies, student centers and more quickly become satellite dining stations — both for immediate COVID-related feeding needs and potentially for long-term adaptations to make dining more convenient.
"Convertibility of equipment for future use is really important so that the piece will be useful to the institution beyond the feeding needs created by COVID," said Robert Holden, associate vice chancellor of auxiliary services for the University of California, Riverside, who spoke to LTI leadership regarding the unique needs and challenges facing college dining.
Boosting flexibility with equipment choices
At UMass, having flexible serving equipment has helped the dining team stretch its creative culinary muscles and maintain the menu variety that keeps students happier and more engaged.
Using LTI's QuickSwitch technology, which allows hot, cold or frozen foods to be served side-by-side and to switch between temperatures in just an hour, the school has been able to offer new food experiences and support changing needs.
For instance, inside the newly opened Worcester Commons, there are more than 10 unique serving stations, most equipped with QuickSwitch. During slow dining periods, the school can operate fewer stations while still offering a wide variety of food thanks to the equipment's flexibility.
A recent ice cream sundae bar — with ice cream served frozen and toppings served cold (fruits, etc.) and hot (fudge sauce, etc.)  — was able to be served from one counter thanks to QuickSwitch.
"We're really testing the flexibility we can get out of our equipment, seeing how creatively we can use it," DiStefano said. "We would have had to put two or three pieces of traditional equipment together to do that one ice cream event, but with the QuickSwitch, we can really think outside the box to offer students a great experience."
In addition, many universities are reconfiguring what was once self-serve stations to staff-serve stations, a step that often requires some retrofitting. Installing new food shields prevents diners from reaching for food out of habit and creates a physical barrier between servers and diners.
In response to this need, LTI has developed a buffet conversion kit that turns buffet lines into full-service lines and includes an optional opening to hand plates or prepackaged foods under the protector.
Extending food holding periods
One option for reducing concentrated traffic in dining halls is to extend available dining hours, encouraging a trickle of students throughout the day rather than a flood at peak dining times.
In order to make this kind of adjustment, though, kitchens must ensure equipment can hold food at safe hot or cold temperatures for longer periods — and make adjustments or additions as needed.
Whether it's mobile ordering or robot delivery or the new real-time dining capacity dashboard launched by the University of Wisconsin, many universities are turning to technology to help manage the current situation.
The dashboard was introduced when in-person dining resumed, following an uptick in COVID-19 cases that prompted a temporary switch to takeout only.
Even as schools invest in new equipment or retool existing equipment, efficiency and cost of ownership will continue to be critical considerations, said Holden.
Some sustainability initiatives may take a backseat to safety in the short-term, particularly when it comes to things like disposable dining ware, but these goals will likely continue to be part of the fabric of the institution both during and beyond the coronavirus crisis.
"Equipment that monitors and maintains temperature is helpful from both an efficiency and a maintenance perspective," Holden said.
[gpimb-btn-addto label="Add to Mood Book" ifnew="Add to Mood Book"]
[gpimb-btn-view label="View Mood Book" ifnew="View Mood Book"]