LTI announces new partnership with Mirk Group
November 10, 2021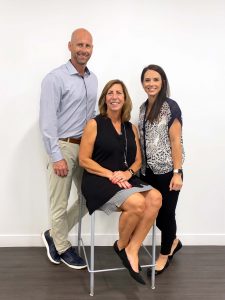 LTI is pleased to announce our new partnership with the Mirk Group who will serve as our manufacturers' representative in Illinois.
"LTI is excited to partner with Mirk Group. Nick was brought up in this business alongside his father, and he is expanding on that experience in new and exciting ways," said Mike Purcell, LTI's vice president of sales and marketing. "Their team is made up of industry veterans who are focused on strategic planning and innovation, and we look forward to building a successful future with them."
Mirk Group was founded this year in Rolling Meadows, Illinois. Firm principal Nick Mirkovich has worked in the foodservice industry for 20 years. Other team members include Cheryl Hodges and Jackie Gomolski.
[gpimb-btn-addto label="Add to Mood Book" ifnew="Add to Mood Book"]
[gpimb-btn-view label="View Mood Book" ifnew="View Mood Book"]