LTI announces partnership with The Fischer Group
January 12, 2021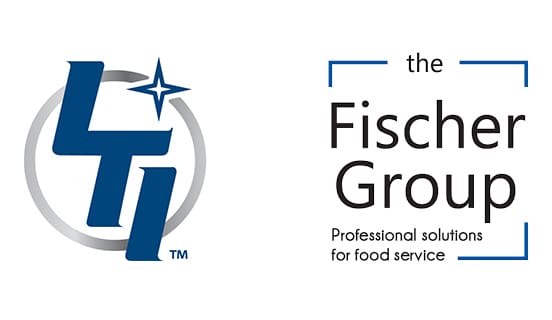 LTI has partnered with The Fischer Group to serve as manufacturers' representative across southern California and southern Nevada, including the Los Angeles metro area and Las Vegas.
"LTI is excited to join with such a well-respected outfit as The Fischer Group and to develop a partnership with people who share a commitment to core values like integrity, teamwork and excellence," said Mike Purcell, LTI's vice president of sales and marketing. "The Fischer Group is a wonderfully seasoned and knowledgeable team of foodservice experts who will help bring LTI's American-made excellence to a larger audience of operators."
The Fischer Group, founded in 1982, is based in Orange, California, and represents many leading equipment manufacturers. They support restaurants, education, healthcare, hospitality and institutional customers with the best in foodservice consultation and solutions.
"LTI will no doubt be an excellent addition to our portfolio of lines. We are excited to be able to offer our customers support together with the experienced and knowledgeable LTI team, said Rick Winfree, president of The Fischer Group. "From their design capability to renderings, drawings, and customization with fabrication at a state-of-the-art facility, LTI has very impressive talent and product."
[gpimb-btn-addto label="Add to Mood Book" ifnew="Add to Mood Book"]
[gpimb-btn-view label="View Mood Book" ifnew="View Mood Book"]