LTI Partners with Uncle Giuseppe's Marketplace
August 8, 2018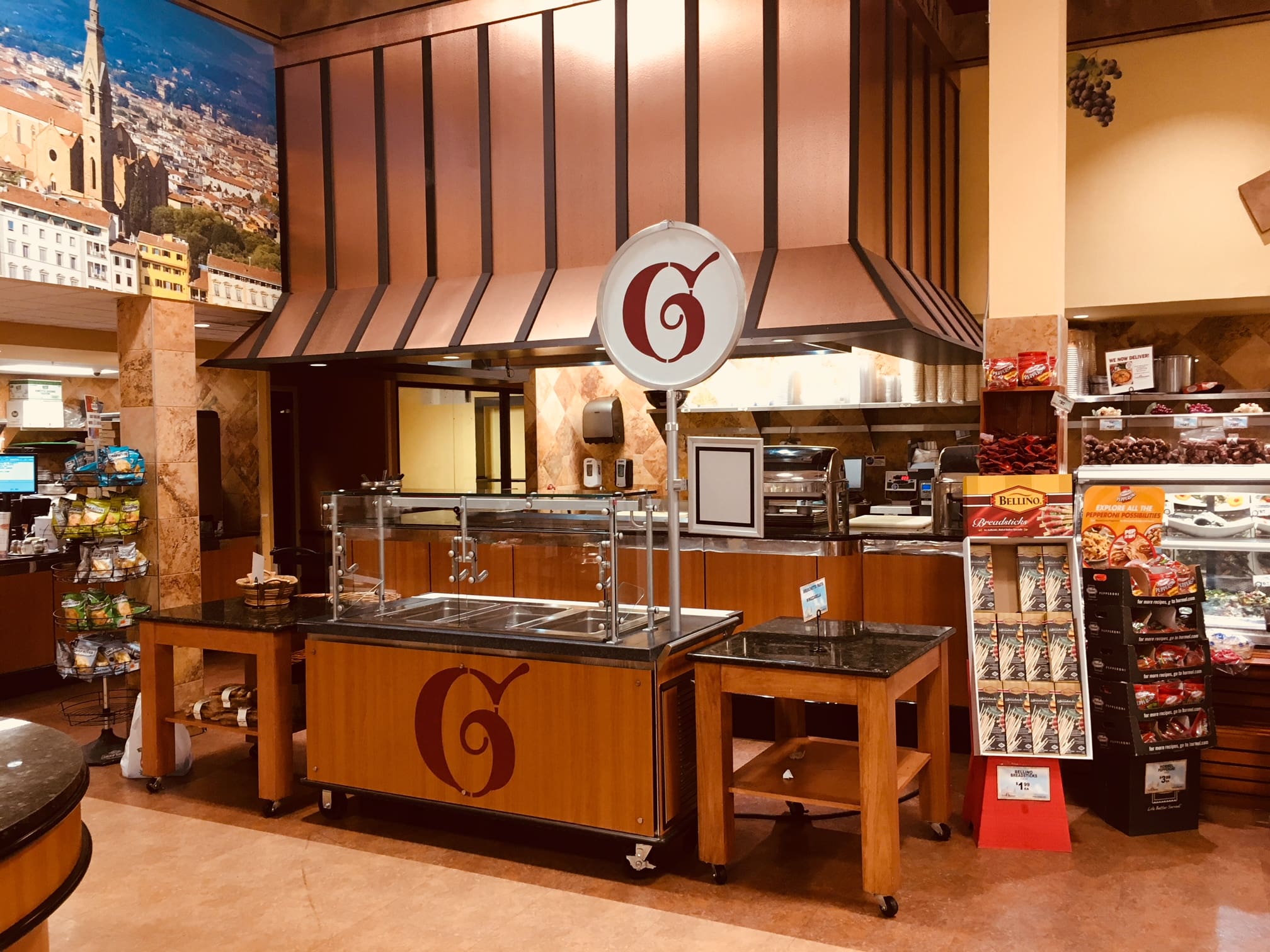 Uncle Giuseppe's Marketplace in East Meadow, NY and Ramsey, NJ took delivery of their new LTI equipment this week. We're so pleased to have partnered with them on the design, build and installation of this project.
Check out this radius counter; the lower level is a 4-well hot on one side and a 4-well QuickSwitch on the other with soup wells on the end and glass hot tops for prepackaged hot food items on both sides. We got creative with the mobile cart and added a 3-well with our patented QuickSwitch technology and a beautiful glass foodshield.
The goal here is to increase revenue by keeping menus fresh, changing it up with great options for busy customers looking for something quick, hot and fresh. Mission accomplished.
Part of Uncle Giuseppe's vision is to provide "the best products in an exceptional shopping environment created through innovative decor and design, where all customers are treated, and feel, like family." This new servery does just that. Learn more about Uncle Giuseppe's.
[custom-related-posts]