LTI Announces Mike Moody as Incoming CFO
August 28, 2017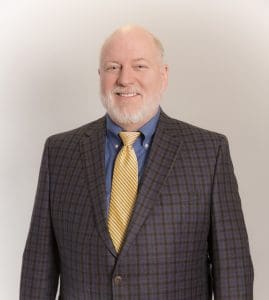 Today LTI, Inc. announces Mike Moody as CFO, replacing Rick Priegel who is set to retire at the end of 2017. Mike will be responsible for leading the overall financial direction of the 70-year-old family owned and operated company.
Mike has more than 30 years of multifaceted experience, with 12 of those in the commercial foodservice equipment industry. Over the years, he has led strategic planning, finance, IT, customer service, and strategic sourcing for several operations. Most recently, Mike was CFO at Unified Brands, a foodservice equipment manufacturer of cooking, refrigeration, ware washing, and ventilation equipment. Prior to that, he was the Controller at Tembec USA, a fully-integrated producer of printing, publishing, and specialty packaging located in St. Francisville, LA.
"Mike brings a wealth of knowledge and experience to our team," said Ben Casey, President & CEO of LTI. "He's joining at an exciting time of historic growth, and we look forward to working together to continue to move the company forward and change how food is served."
"I can't imagine a more exciting time to join LTI. I believe the potential for growth is tremendous for many years to come, given the smart and passionate people I have already met in the company, along with LTI's commitment to quality products for its customers," said Moody. "I look forward to working with Ben and the entire LTI team to drive the company's financial and strategic goals."
A graduate of Louisiana State University in Baton Rouge, Mike holds a Bachelor of Science in Accounting and is a Certified Public Accountant as well as a Chartered Global Management Accountant. He and his wife, Renee' currently reside in Madison, MS and will re-locate to Georgia. Mike enjoys spending time in the kitchen (cooking up Cajun dishes), in the stands at an LSU game, or on the golf course.
[gpimb-btn-addto label="Add to Mood Book" ifnew="Add to Mood Book"]
[gpimb-btn-view label="View Mood Book" ifnew="View Mood Book"]