Consultant Design Drawings and the Importance of Details
June 21, 2019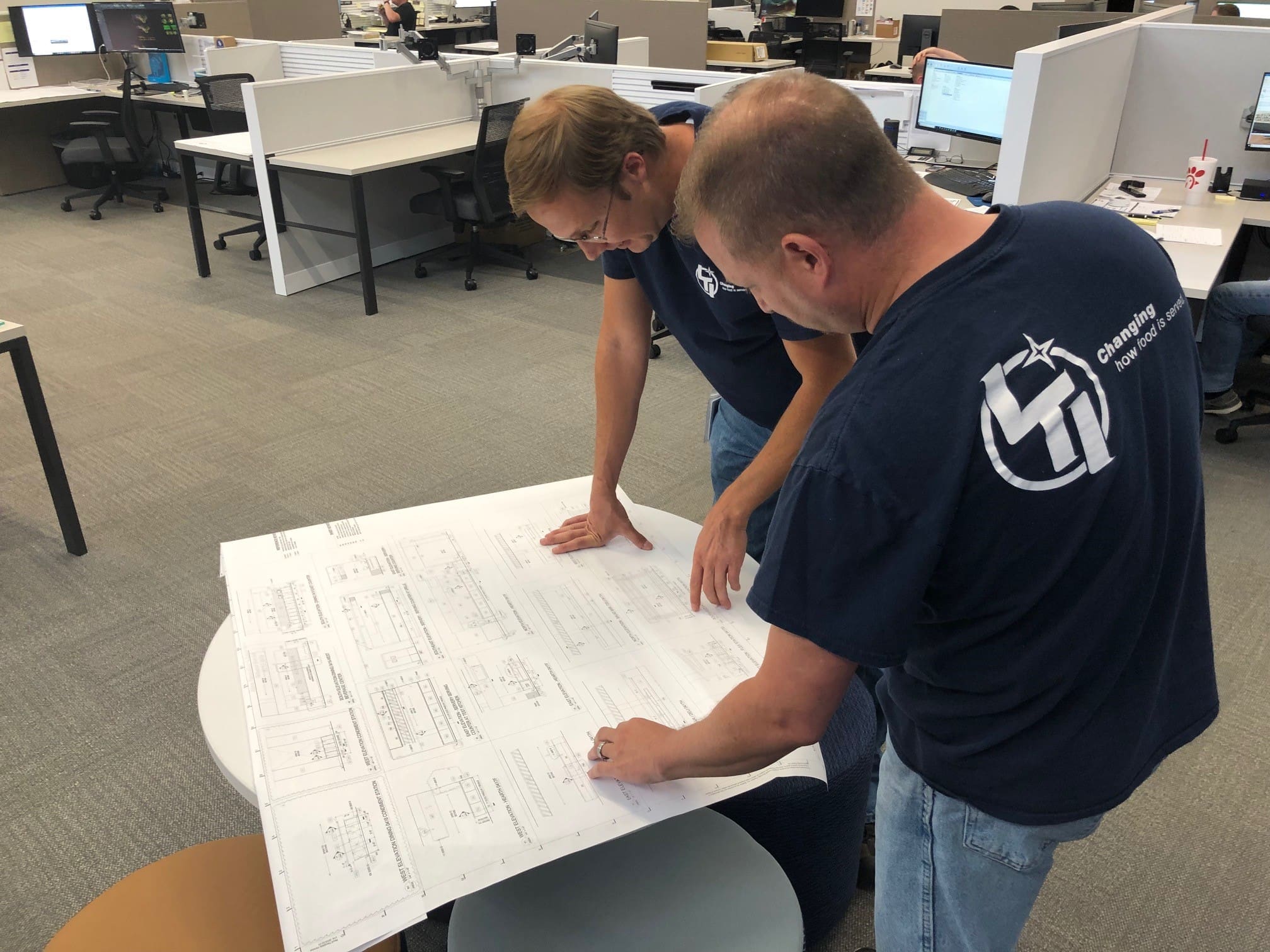 Foodservice consultants are entrusted with creating a vision for their clients. The closer they can come to replicating that vision in real life, the better their business will do. However, turning vision into reality is no small matter.
When we receive a foodservice project design package from a consultant — typically including the foodservice design drawings and project specifications — the first step towards making that design come to life is for us (LTI) to draft a shop drawing. This shop drawing will be used by dealers, architects, fabricators, the purchasing department, inventory control and installers to build the design. This makes the detail of the design drawings paramount.
Matt McEwen, drafting trainer at LTI, weighed in on the importance of accurate details in a consultant's design drawings and the repercussions of missing details. He also provided some tips on how consultants can come to the table with complete drawings to increase the likelihood of a smooth and successful project.
Why do we need detailed design drawings and what information is included?
Design drawings should include necessary plans, elevation, and section views required to clearly depict how the product is to be made, how it will work, and what it will look like.  The consultant's "standard details" should be front and center and made very clear and should include any specific details that are required to meet the consultant's style. This could include door, drawer and hardware styles, counter edge profiles, areas of hi-polish and finish details such as preferred materials, thicknesses, and reveals/transitions. Buy-out items such as undercounter refrigerators, food protectors, and merchandisers should be called out with specific model numbers and electrical requirements. Other important details to include are:
Metal types
Metal thicknesses
Model numbers
Electrical voltages and amperages
Shelving type (fixed, removable, or adjustable)
Refrigerants
Overall rough dimensions
Plumbing and electrical rough in locations
What are the major implications of ill-prepared consultant drawings?
Vague or inconsistent drawings slow the process down. The shop drawing drafter will be forced to make design assumptions that may not be acceptable to the consultant. If the drafter makes the shop drawings vague with the intention of filling in the missing information later, there is a greater chance the information will never be added — leaving the drawings incomplete and less useful.  This can lead to fabrication problems once the project hits the shop floor. 
What are some of the most common mistakes made in a consultant's design drawing?
The most common mistakes are inconsistencies between the plan, elevation, and section views. As stated above, when this happens the shop drafter is forced to make a decision that may not be correct or he may have to submit a 'request for information' to the consultant, which can waste valuable time.  The same happens when the design drawings do not match the written specs.  Other common mistakes include conflicts between buy-out equipment and LTI equipment or details that conflict with NSF or ADA standards.
Where in their drawings should consultants focus on providing the most detail possible?
If a consultant has specific, custom details they want incorporated, they should furnish those details in their design drawings. Those standard details help create the look and feel of the project, which helps set consultants apart from one another. Finer detail should also be included concerning counter front finishes and how those finishes flow in elevation changes and transitions to other finishes.
What benefits will a detailed consultant drawing provide?
A detailed drawing will answer questions before they arise, and they will call out any pertinent information needed to build and install the project. It will call attention to design or fabrication challenges before they come up in the shop or the job site.
Are there any best practices that help consultants clearly communicate the details of their drawing?
Consistency is king. When the various views and details on the design drawings match and support each other, and those drawings match the written specifications, the project has a very good chance of being a seamless success. Snafus will continue to occur in the shop and the jobsite, but having accurate and clear shop drawings, created from complete and well put together design drawings will go far in guaranteeing a successful project that is installed on schedule and on budget.
To find out how LTI works with consultants on continuing education, take a look at a recap of our most recent FCSI education session hosted here at LTI and be sure to look out for more information on our next session coming this fall.
[custom-related-posts]