Resources
|
Blog
|
News
|
Will delivery and takeout be the new norm? Here's how to get your kitchen ready
Will delivery and takeout be the new norm? Here's how to get your kitchen ready
May 29, 2020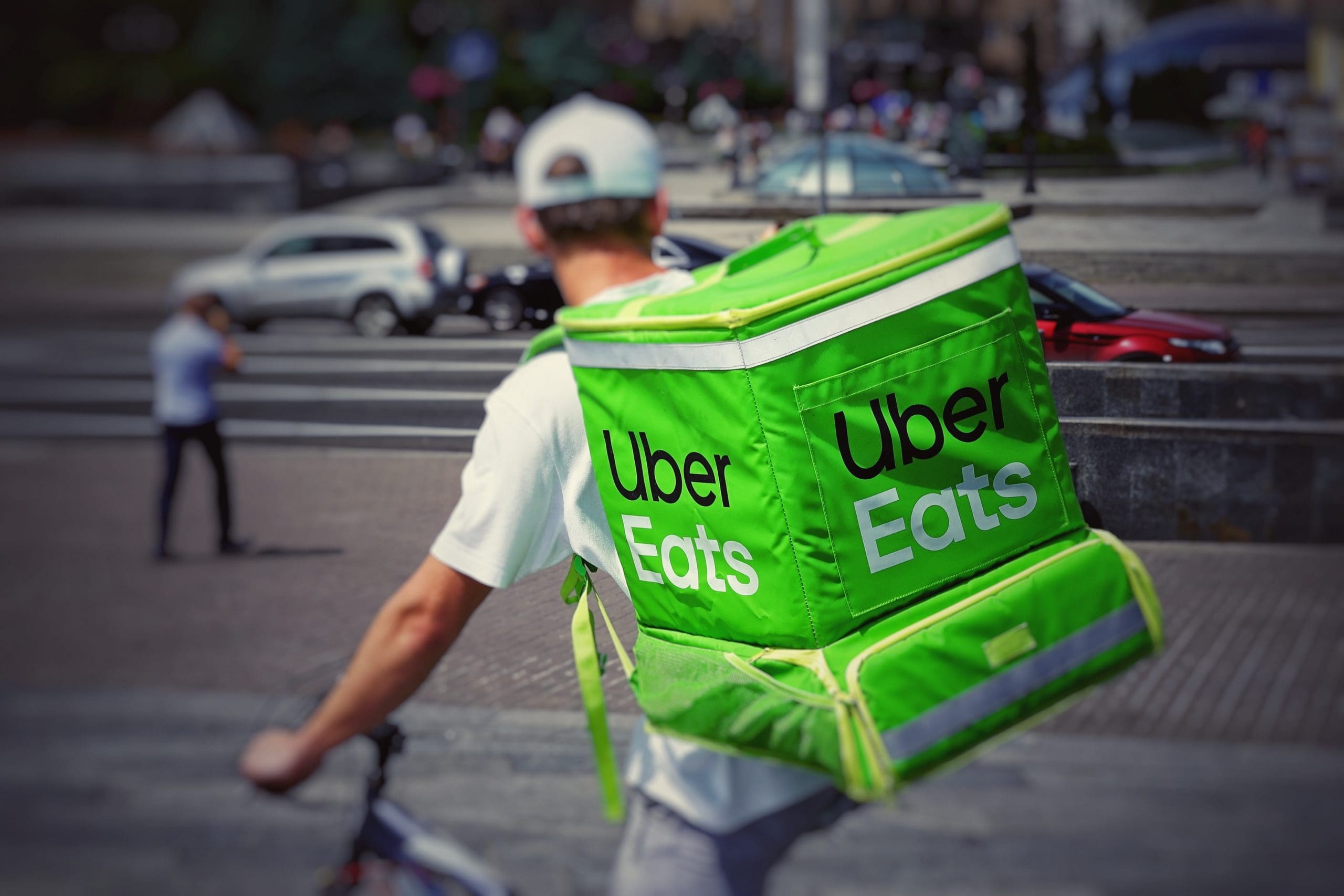 Even before the coronavirus pandemic, the restaurant industry was already experiencing a steady and growing rise in the popularity of meal delivery and takeout.
With the arrival of COVID-19 and the public restrictions imposed to try to slow its spread — including a nearly nationwide shutdown of in-person dining — many restaurants turned to off-premises dining as the only available source of revenue.
Restaurants adapted quickly and dramatically to keep their doors open, and many consumers responded by getting their first taste of various digital options, including online ordering and third-party delivery services.
"People who weren't comfortable as a delivery consumer are now becoming comfortable, so it becomes the new norm," said Greg Oplinger of Helix Solutions Group.
A lasting change
States have begun loosening restrictions, but guidelines for restaurant reopening often include dining room capacity limits in order to maintain safe social distancing. In these cases, off-premises dining may continue to be a crucial piece of the operational and financial puzzle.
Even when restrictions are eventually eased, potentially months down the road, restaurants may find that a chunk of their customer base has permanently moved away from sitting down at a table to pulling up an app when they want to grab a bite "out." Many experts anticipate that the coronavirus response will hasten and amplify the previous trend toward delivery.
This change may necessitate some lasting adjustments from restaurants in order to support an increase in off-premises dining while balancing the return of in-person dining.
Here are a few ways restaurants can adapt to better serve customers, no matter how they choose to dine:
Introducing a second make line
With restaurants needing to juggle the in-person experience with the off-premises one, they may find they need a new arrangement to adequately serve both audiences.
A second make line dedicated to takeout and delivery prevents clogging up the primary line with take-out orders and makes fulfillment easier and smoother.
"Dining rooms are going to shrink, but you may need two cooklines to accommodate off-premises without compromising the experience of the customers in the dining room," said Chuck Day, president of Manning Brothers, an Athens, Georgia-based dealership, in a story for Foodservice Equipment & Supplies about the post-coronavirus future for restaurants.
Oplinger cited Chipotle as an example of an operation that made a similar move recently in order to streamline order fulfillment for both to-go orders (mostly submitted online) and in-store customers.
(With the ability to hold hot and cold foods side-by-side — and to switch between temperatures in an hour or less — LTI's patented QuickSwitch is a great option for this kind of addition. Learn more here.)
Rearranging restaurant access
As off-premises dining increases and mingles with the gradual return of in-person dining, many restaurants may find they'll want to modify or add restaurant access points.
Delivery drivers or diners picking up to-go orders can have a dedicated entrance so they don't have to brush shoulders with in-person customers waiting for a table.
Outback Steakhouse made a similar move several years ago to create a separate restaurant entrance for to-go orders at many of its locations, keeping that traffic away from their main dining area.
A change could also mean installing locker box-style equipment, like Little Caesar's introduced, to enable zero-contact food pick up.
Going virtual
Restaurants, particularly the kind of full-service operations that rely on the dining experience to draw in patrons, may find it'll be a while before their dining rooms are bustling again, if ever.
"When carryout becomes a larger portion of their business, the whole dining room scenario, which is very expensive, is going to be minimal," Oplinger said.
With excess capacity in their kitchen, these restaurants can potentially increase sales by creating a digital-only, delivery-forward brand — operated from the same physical space but reaching a whole new audience. This kind of "virtual" or "ghost" kitchen allows restaurants to more fully utilize their space and labor without altering or cannibalizing the existing brand.
Leaning in to this transition may help restaurants be more profitable in the future by reducing front of house labor and potentially streamlining operations with limited menus and reduced dining space.
Innovating
"Anytime you have a major shift, it's the Wild West," Oplinger said. "There's an opportunity to become relevant, to create a new you in this new market space if you innovate and act fast enough."
One restaurant demonstrating this kind of innovative spirit is Jeff Ruby's, a steakhouse chain with locations in Ohio, Tennessee and Kentucky. They introduced curbside family meal kits during the coronavirus shutdown. These kits came with all the trappings of a family meal, along with instructions for the final steps of cooking, for those who wanted the convenience and flavor of dining out with the family feel of home cooking.
"No matter the approach, creative marketing will be key to getting your offerings in front of customers when there's less reliance on foot traffic," Oplinger said.
Learn more about how LTI can help support the changing needs of restaurants with our advanced serving technology.
[custom-related-posts]