What We Heard at NAFEM
February 18, 2019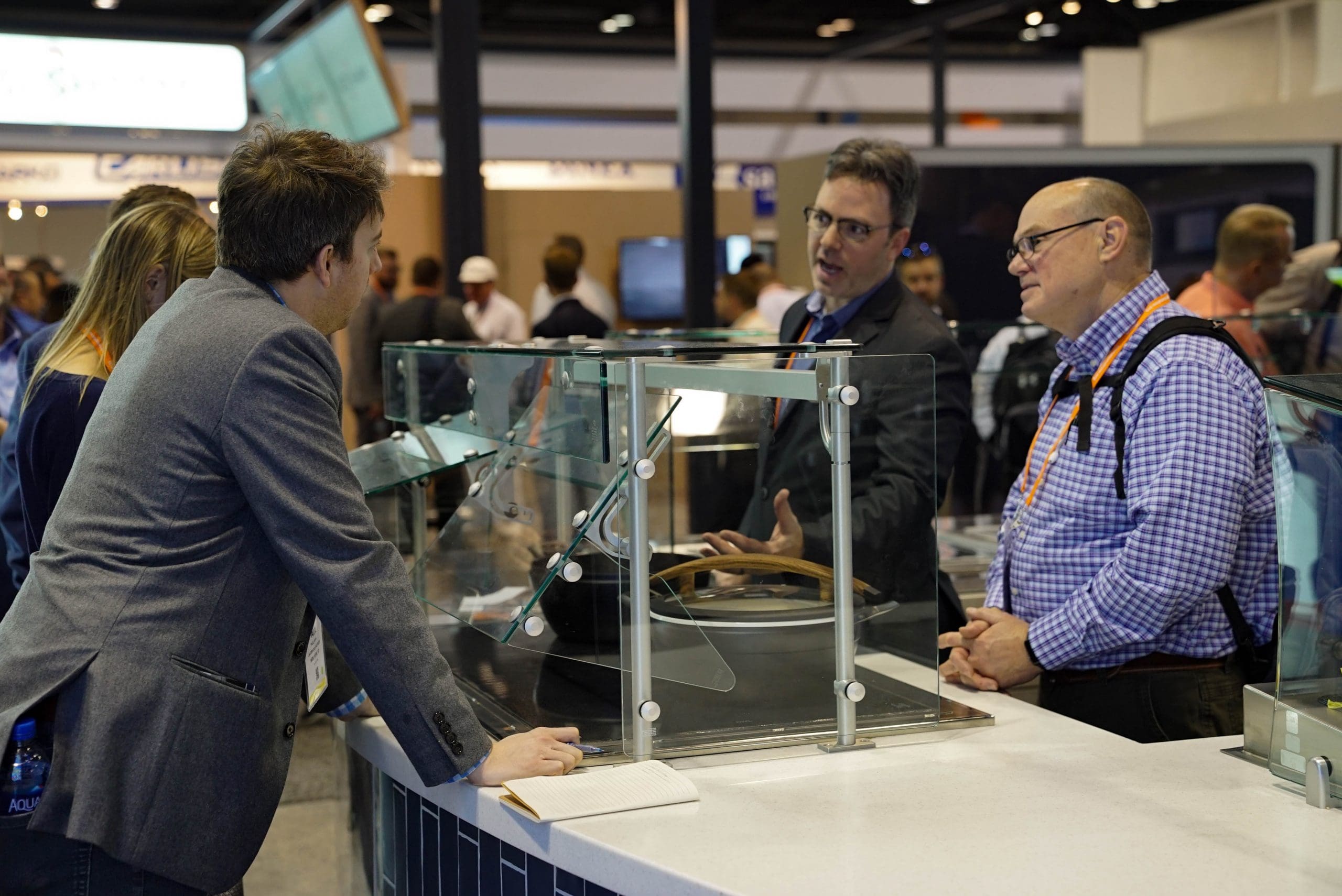 Just last week, at the 2019 NAFEM Show, we introduced our FlexLine modular line of serving counters and our ThermalWell heating technology. This year we wanted to do more than just get feedback on these new products — we also wanted to share that feedback with the public. We want to show that we listen to your ideas and we're going to do our best to incorporate them to provide the best products in the industry.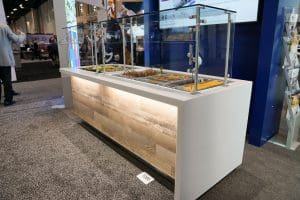 Our new FlexLine counters are a high-end answer to modular serving needs. The nearly seamless design is built around an all welded, heavy duty steel frame and offers enhanced aesthetic benefits while still meeting modular versatility demands. So, what did our NAFEM visitors think? These were some of our top takeaways:
The front (customer-facing) removable panels, which appear almost seamless, are an extremely appreciated feature. These panels can be removed and reattached easily — via a hook-and-loop application — which makes equipment maintenance incredibly simple.
Visitors appreciated the open area around the equipment's compressor. It was noted that this design feature would allow the equipment to breath better and be well ventilated.
Visitors liked how securely the cabinet pieces were locked together but then could be easily separated for cleaning or maintenance purposes.
Where visitors did note a concern was with the silicone undermounting between the Corian® counter tops and the stainless-steel cabinet. We were asked several times if this material would be prone to wearing away. While we don't have an exact answer regarding the lifespan of the adhesive in this application, we are taking the concern to heart and are considering alternative undermounting solutions.
Our enhanced ThermalWell heating system is a 580-watt (208V) hot well that provides incredible energy-efficiency and savings and can be operated wet or dry. The top comments on ThermalWell were:
The unique construction of the equipment makes it easy to understand how ThermalWell provides 50 percent savings in energy usage over the hot wells currently available from other manufacturers.
California operators saw it as a tremendous advantage that ThermalWell can run dry and requires no drain. By avoiding the presence of a drain, operators are relieved from plumbing their equipment to a floor drain — a state requirement whether the equipment is running with or without water.
We look forward to learning more of your thoughts on our products at shows throughout the year. You'll find us next at the National Grocers Association Show at the San Diego Convention Center, booth #1614. Can't make it to the show? You can see our complete lineup of serving counters and products that support them at www.lowtempind.com/product/serving-counters/.
[custom-related-posts]