TempestAir™ Cold Wells Now Available in 12-unit Drop-ins
January 8, 2020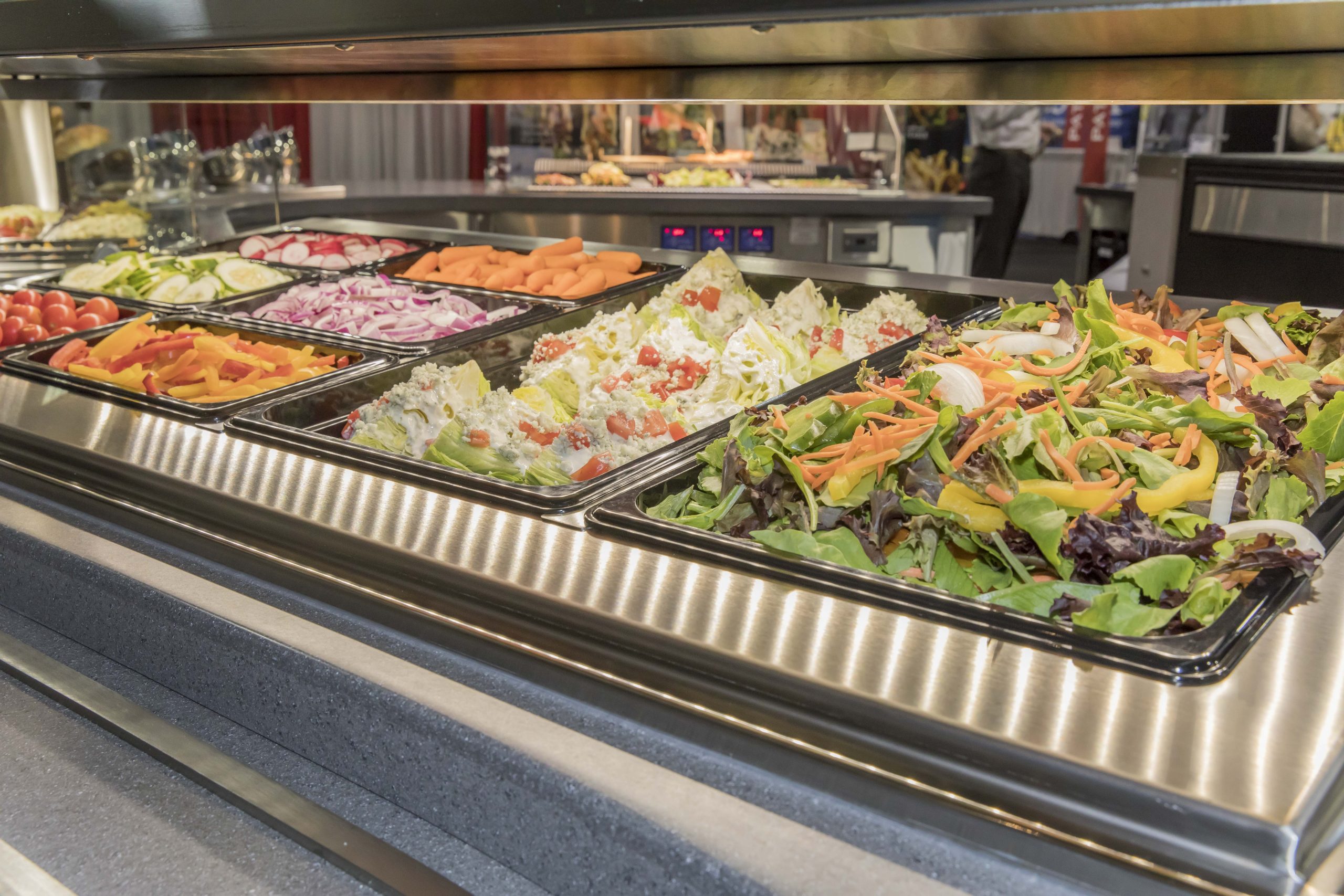 As operators expand their serving operations, they may find themselves in the following situation:
An increased number of customers has forced a business to make a decision: offer more of the same food or widen the selection of menu items. Regardless of the chosen path to success, the current number of cold well drop-ins won't be sufficient and more will be required. This wouldn't be a problem except that with the current configuration the operation can't add any new drop-in units without also adding new electrical and plumbing connections required to run a second six-well unit with its own compressor. If only a continuous 12-unit drop-in cold well unit existed that could operate on a single compressor and one plumbing connection was available…
Well, we've worked hard to offer a solution to issues like this.
The 12-pan TempestAir™ Cold Food Well Drop-In has been in the works with construction and testing for almost two years and is now available. The decision to engineer and offer countertop-flush cold wells with up to 12 drop-ins came based on the requests of the retail serving market. Previously, two compressors were required to run two six-well units, despite all 12 wells running in the same place at the same time. This, or similar configurations, require double the power, double the outlets, two separate plumbing attachments and twice the cost for preventative maintenance and installation.
Moving to a single compressor unit for 10, 11 or 12-well units eliminates those redundancies, while also creating additional cabinet storage space. Also, when comparing a 12-well unit to two six-well units in terms of cost, the new, consolidated 12-well unit comes with a lower price tag. And because we offer standard model numbers for one to 12 pan units, TempestAir™ can easily be specified for your next project and is readily available up in up to 12-wells.
While the retail world sparked our ingenuity to offer this equipment, the K-12, College and University and other non-commercial markets will enjoy the same benefits of our extended quantity TempestAir™ drop-ins. For more technical information on all TempestAir™ units, review the spec sheet or contact your local LTI sales representative.
[gpimb-btn-addto label="Add to Mood Book" ifnew="Add to Mood Book"]
[gpimb-btn-view label="View Mood Book" ifnew="View Mood Book"]