Resources
|
Blog
|
News
|
Phantom rising: Ghost kitchens may take a leading role in post-COVID restaurant industry
Phantom rising: Ghost kitchens may take a leading role in post-COVID restaurant industry
June 5, 2020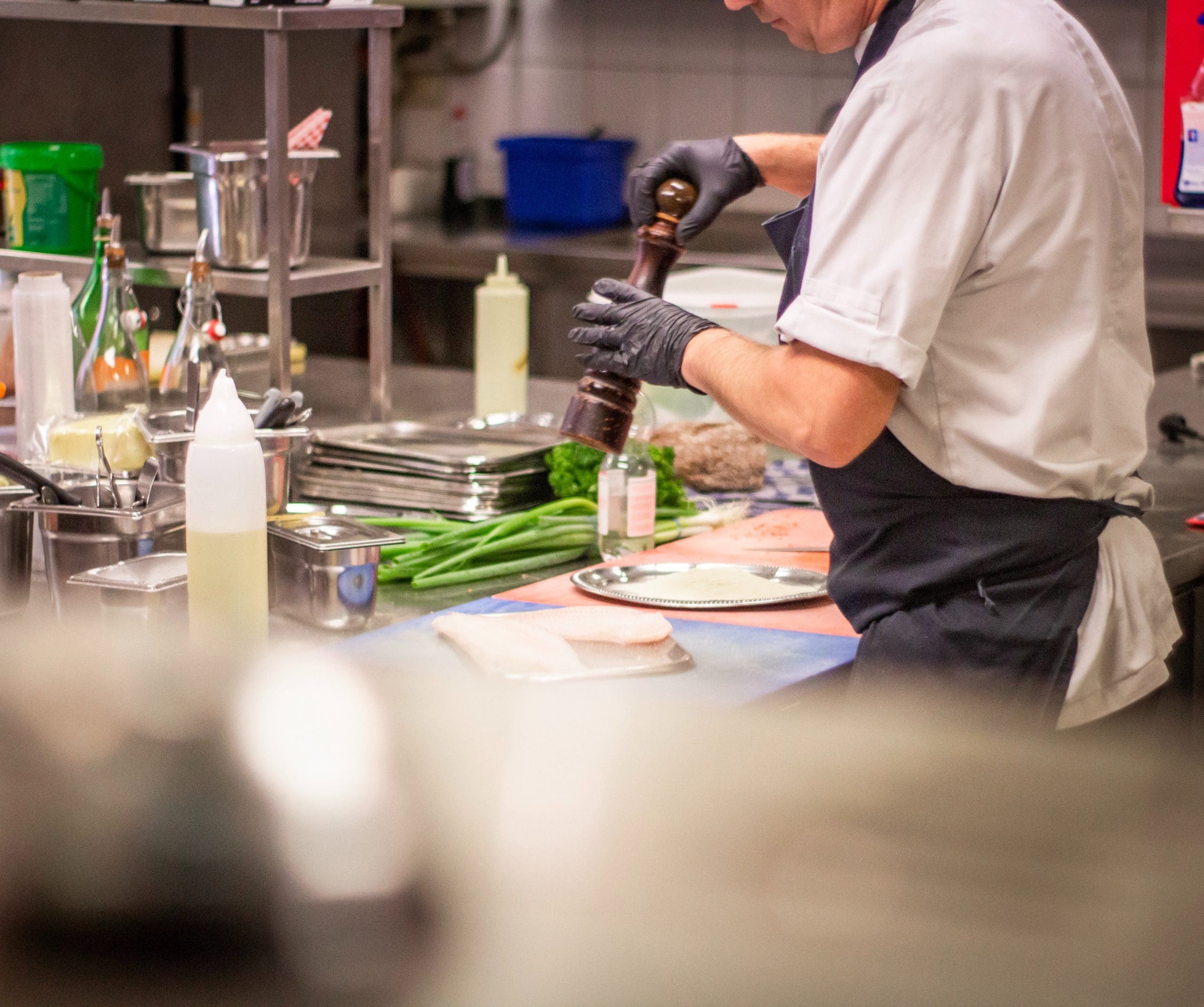 COVID-19 turned many a restaurant into a ghost town nearly overnight as states quickly moved to limit the spread of the virus in public gathering spots.
And while those restrictions are being gradually eased, there's expected to be long-term impact to the restaurant industry. The innovations and adaptations that allowed many operations to stay afloat during the weeks and months of lockdown may change the dining experience for good.
One of those adaptations is ghost kitchens.
Defining the ghost kitchen
Before we explore further, it's important to understand what the term "ghost kitchen" means.
Ghost kitchens — also known as cloud kitchens, virtual kitchens, dark kitchens or just "not visible to the street" kitchens — refers to one of a few arrangements in which a kitchen is being used to serve customers other than the ones in a traditional dining room on the other side of the wall.
Ghost as commissary
Ghost kitchen may refer to a commissary-style operation where an existing restaurant chain creates a kitchen separate from its dining spaces. These are often positioned outside of the dense, high-traffic, high-rent areas where restaurants are ideally suited.
These central kitchens generate food for multiple locations and send it to the restaurants for final prep and serving or to their proprietary catering arm.
Ghost as bonus kitchen
A ghost kitchen can also refer to the use of an existing kitchen for an additional purpose. A restaurant taps into available capacity in their space and equipment and uses it to prepare food for a digital-only brand (or two) that is available exclusively via delivery.
This kind of ghost arrangement allows existing restaurants to add revenue without cannibalizing from its storefront brand.
Ghost as standalone
The final version of a ghost kitchen is a standalone operation from which multiple brands typically operate, either as delivery-centric or food truck-style restaurants. They are not tied to a traditional dine-in location.
The kitchen owner may act as a concierge to the tenant brands — managing receiving, packaging, passing of food to delivery drivers, and potentially even dishwashing and cold storage.
The future of ghost kitchens
Ghost kitchens have grown in popularity in recent years thanks primarily to the increase in delivery options and technology that allows for online interaction with "restaurants." Industry watchers were already noting the skyrocketing growth of digital ordering and delivery, which has grown 300% faster than dine-in traffic since 2014.
The disruption to the restaurant industry caused by COVID-19 may provide further fuel for the growth of ghost kitchens and the virtual brands they support.
"It's going to be some time before the general public is ready to sit in a big restaurant again shoulder to shoulder," said Jim DeZutter, a Boston-based foodservice consultant.
But if diners aren't yet comfortable visiting their favorite restaurants, operators may still be able to drive revenue by converting some or all of their operations to ghost kitchens.
Restaurateurs may also find a bittersweet opportunity to create a ghost kitchen in the shell of a closed restaurant. Barely a month into the shutdown, Umami Burger's parent company was able to start using shuttered restaurants as ghost kitchens to support five delivery-only brands.
Converting an existing space into a ghost kitchen may require some retrofitting to improve efficiency — like removing or downsizing front-of-house dining areas and installing additional make lines to serve as dedicated packing space.
These changes have the advantage of allowing operators to be more focused in their labor costs — reducing more costly front-of-house expenses and directing funds to back-of-house production to increase volume.
Equipping the ghost kitchen
Equipment needs for ghost kitchens are similar to those for traditional restaurants, but some technology innovations can make them easier and more efficient to operate.
Ghost kitchens can benefit from the growth of ventless technology. Installing a hood is costly and time-consuming, so ventless versions of pizza ovens, grills and other cooking equipment make establishing a kitchen more cost-effective and opens up more location options.
Likewise, digital tech advancements like app-based ordering and delivery via contactless pick-up stations will be invaluable for the ghost kitchen of the future.
"If you put locker-style pick-up stations right inside the door, you can cut out some of that face-to-face interaction," DeZutter said. "We can make it a lot more comfortable for the customers to have that social distancing."
LTI's QuickSwitch serving technology — in which wells can switch between hot, cold and frozen in an hour and can hold different temperature foods side by side — enables operators to expand menus without changing equipment.
"With traditional equipment, there's a sense that if we have a hot well but need a cold well tomorrow, what are we going to do"? DeZutter said. "QuickSwitch lets kitchens easily switch between dayparts. Two cold, two hot wells at one meal and three hot and one ambient the next and so on. It makes it easy to offer a broader variety of foods from the same physical space."
Visit the QuickSwitch product page to learn more about how LTI can support kitchens of any kind.
[custom-related-posts]