LTI Participates in School Nutrition Association's Annual National Conference (SNA ANC) in Denver
July 24, 2023
LTI was pleased to be a part of the School Nutrition Association's Annual National Conference (SNA ANC) in Denver, CO July 10-11, 2023. The conference drew 3,700 operators and over 2,900 exhibitors resulting in over 6,600 total attendees who came to learn about the latest products and trends in the foodservice industry.
We had a prime location – a booth directly inside a main entrance – and lots of great traffic over the two days. LTI showcased its newest counter series, Simplicity, which utilizes in-stock, ready-to-release components offering a quicker turnaround time. These counters are available with all the innovative technologies LTI is known for, including QuickSwitch, QuickSwitch Glass, TempestAir and ThermalWell.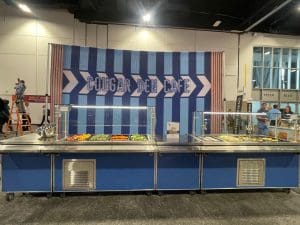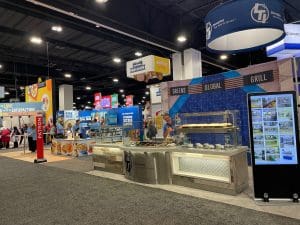 To drum up even more excitement in the booth – and to demonstrate the company's tagline of "Changing how food is served" – LTI cooked and sampled the hottest menu items from local districts, Jeffco and Aurora Colorado School Nutrition. Menu item A (and highest score) was the Mashed potato bowl with corn, popcorn chicken and white pepper gravy. Menu item B was Honey lemon chicken with herbs and spices served with yellow rice. Menu item C was a Green hatch chili penne pasta.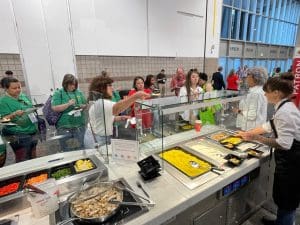 LTI has been a proud sponsor of this organization for several decades. We believe in what they're doing, and we're able to be a trusted resource for school foodservice professionals. LTI looks forward to participating in next year's conference in Boston.
[gpimb-btn-addto label="Add to Mood Book" ifnew="Add to Mood Book"]
[gpimb-btn-view label="View Mood Book" ifnew="View Mood Book"]