LTI Demonstrates Commitment to Community as Part of #NAFEMFightingHunger Initiative
September 19, 2023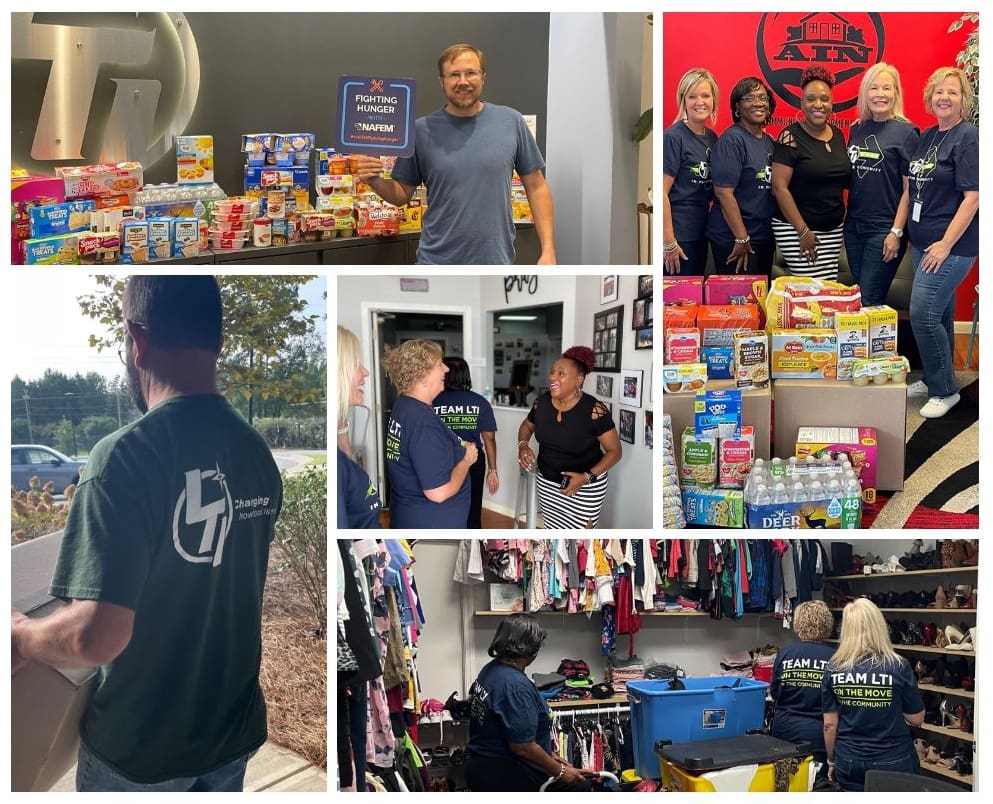 LTI has taken a significant step toward fighting hunger in the Clayton County, Georgia, area by generously donating hundreds of essential food items to the Area in Need Missionary House (AINMH). This charitable initiative is part of the broader #NAFEMFightingHunger campaign, which aims to combat food insecurity in communities across the nation.
LTI has always been dedicated to innovation and excellence, not only in their products but also in their commitment to social responsibility. Their recent donation to AINMH exemplifies this commitment, as they strive to make a positive impact on the communities they serve.
Area in Need Missionary House, a local non-profit organization, has been tirelessly working toward the noble cause of alleviating hunger in Clayton County. AINMH's "Because We Care" closets, located in local high schools, provide a lifeline to students and staff who may be facing food insecurity.
The donated food items from LTI will significantly bolster the stock at these essential food closets, ensuring students and staff in need have access to nutritious food options. This initiative not only helps combat hunger but also fosters a sense of care and solidarity within the community.
"We are thrilled to be part of the #NAFEMFightingHunger initiative and to collaborate with Area in Need Missionary House," said Barbara Casey Lane, President at LTI. "At LTI, we believe in the power of community and in extending a helping hand to those in need. This donation is a reflection of our commitment to making a difference in our community right here in Georgia."
Learn more about LTI and its commitment to community initiatives.
[gpimb-btn-addto label="Add to Mood Book" ifnew="Add to Mood Book"]
[gpimb-btn-view label="View Mood Book" ifnew="View Mood Book"]