Resources
|
Blog
|
News
|
LTI recognizes Luci McDuffie and United Community Bank as Supplier of the Year  
LTI recognizes Luci McDuffie and United Community Bank as Supplier of the Year  
January 5, 2021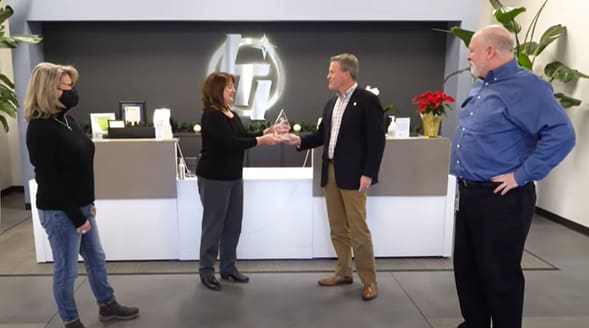 LTI was pleased to recognize United Community Bank commercial lender Luci McDuffie as Supplier of the Year. Luci was presented with the Supplier of the Year award for her commitment to supporting LTI, particularly amid the challenges of 2020.
"Beyond just partnering with us from a banking standpoint, Luci sought to truly understand our business and the difficulties we may have faced and to find ways to help us continue to thrive," said Ben Casey, LTI's President and CEO. "We're grateful to be part of the local business community and proud to have a great financial partner like United Community Bank along the way."
Each year LTI recognizes a business supplier that demonstrates true partnership, creative support and a commitment to mutual success.
[custom-related-posts]