Longtime LTI employee honored with William E. Casey Leadership Award
February 7, 2022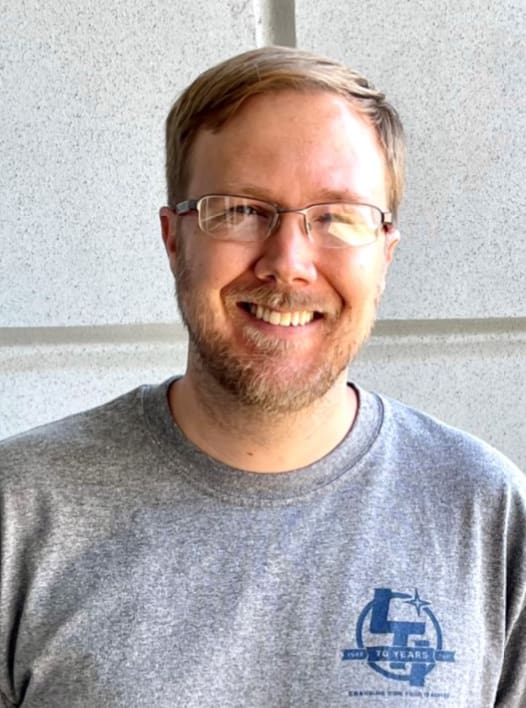 LTI drafting manager Matt McEwen was awarded the William E. Casey Leadership Award in recognition of his commitment to leadership and LTI values.
The William E. Casey Leadership Award, named in honor of the former company president and CEO who led LTI from 1994-2007, recognizes an LTI team member who embodies leadership qualities and models LTI's guiding principles and values. The recipient of the William E. Casey Leadership Award is chosen by the LTI president and CEO.
"This is a well-earned recognition for Matt, whose commitment to excellence supports the LTI team and our customers and inspires those around him," said Ben Casey, LTI president and CEO. "Matt is an asset in all he does. He lives out our values system each day by acting with honesty and integrity, operating with a strong work ethic, and focusing on long-standing relationships."
McEwen first joined the LTI team in 2012 as a drafter and was promoted to drafting manager in 2021. In his role, McEwen works closely with LTI customers to address unique challenges, identifying and crafting the equipment solutions that will meet their needs.
"As Matt celebrates a decade with LTI this year, we're grateful and proud that we and our customers have continued to benefit from his knowledge, expertise and enthusiasm," Casey added.
[gpimb-btn-addto label="Add to Mood Book" ifnew="Add to Mood Book"]
[gpimb-btn-view label="View Mood Book" ifnew="View Mood Book"]