High-quality 3D Renderings Are Worth the Investment
April 16, 2019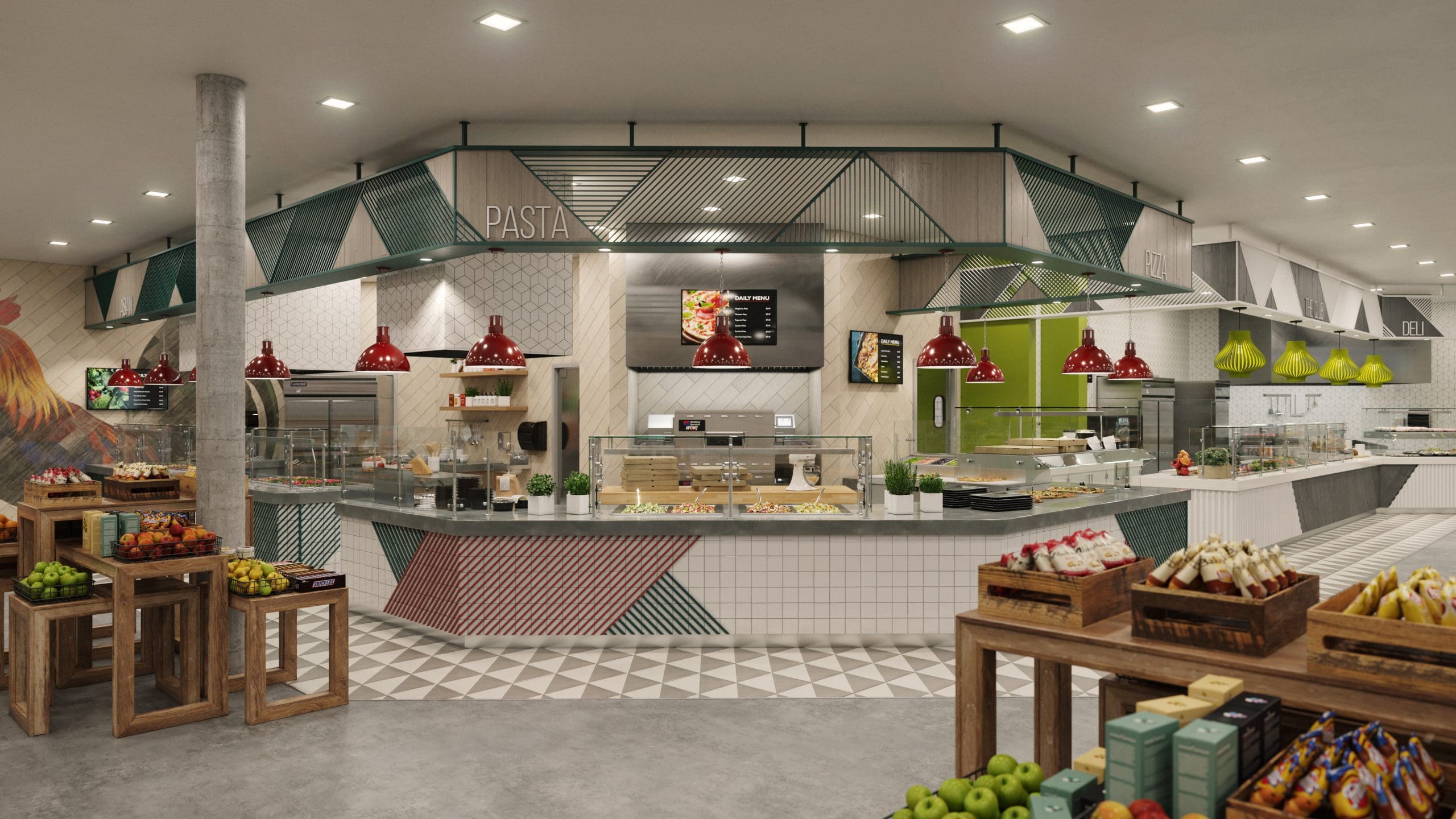 What is this project going to look like?
It's a common and completely legitimate question to ask if you are building a brand new servery or in the early stages of renovating one. Understanding what the final product will look like can go a long way in building confidence that this major investment is the right choice.
But how much detail does your rendering need in order for you to gain that confidence? Ranging from two-dimensional blueprint to a full-fledged three-dimensional, virtual reality (VR) walking tour, there are varying levels of detailed options, but to establish the utmost confidence in your project plan — the more detail, the better.
To help understand the importance of a quality rendering, we spoke with Adrian Sutherland of VisionBuilders in Charlotte, North Carolina. Having helped conceptualize plans for foodservice directors all over the country, from single rooms to entire multi-floored buildings, VisionBuilders creates high-end graphic renderings that include intricate detail and have also saved customers thousands of dollars.
A Cost Saving Measure
If nothing else, a high-quality rendering that covers the most miniscule details will tell you exactly what you do and don't want in your final product. Having examples of the fit and finish of specific equipment and materials in high-definition gives buyers a greater sense of a project's aesthetics. Seeing the accurate details of a rendering in advance of construction can save buyers from making costly mistakes. A quality rendering can save you from buying materials that don't look good together or building to dimensions that might look good on paper but either don't work or don't look right in real life. This is where a VR rendering can tell you even more about the way a space is designed that a drawing on paper simply cannot. When building a facility that is worth millions of dollars, it's worth a few thousand dollars to ensure the finished product is one a buyer feels good about…before it's finished.
A Tool for Community Buy-in
Multi-million-dollar projects rarely come without their share of objectors. The idea of spending such large amounts of money (especially when public money is involved) without fully understanding what the completed product will look like can make it hard to earn stakeholder buy-in. Investing in high-quality renderings that showcase the finished project can help give vision and purpose to a project. High-def, highly-detailed 3D images can create a buzz of excitement about a project, rather than the skeptical pessimism common with stakeholders who don't know exactly what they are getting.
A Team Building Activity
Developing a rendering or VR experience that is so detail oriented requires an incredible amount of communication. Between bringing project inspiration to the table and several rounds of revisions, putting together a high-quality rendering will require cooperation and team work. Through these practices this will keep the buyer engaged and help earn them a sense of ownership in the project. This back-and-forth will help eliminate miscommunication and keep the entire team — buyer, consultant, architect and manufacturer — all on the same page.
Looking for serving equipment to include in an upcoming dining hall project and design? Be sure to visit the LTI products page.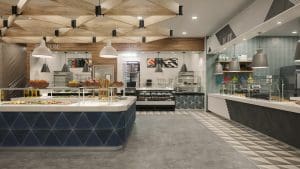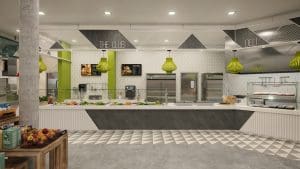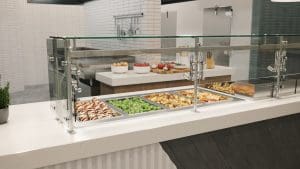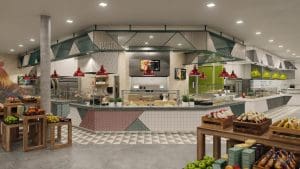 [custom-related-posts]