Fueling Success: Common Problems and Solutions in School Lunches
September 22, 2023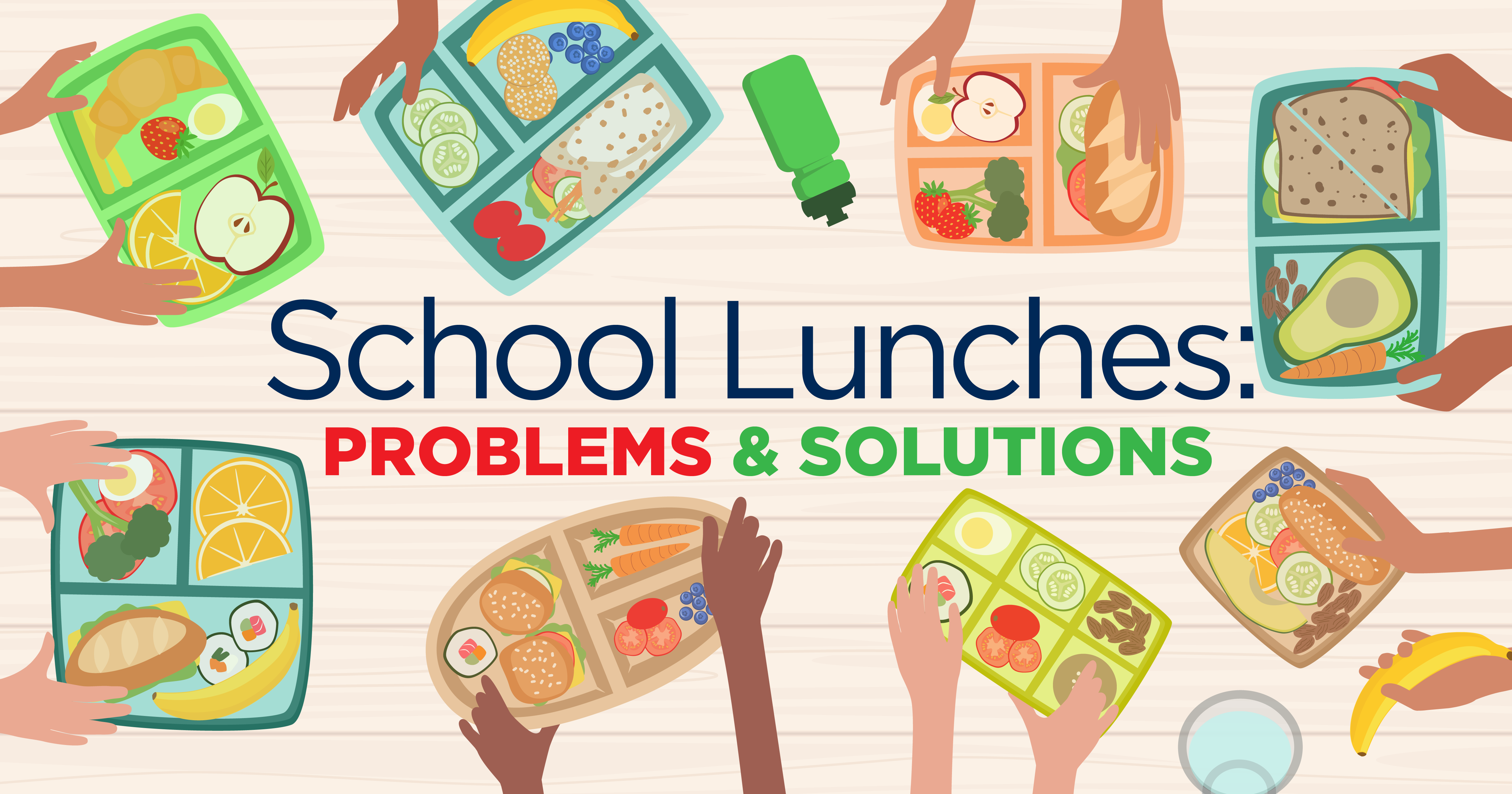 The lost magic
Twenty years ago, if you asked any group of students what their favorite part of school was, by far the most dominant answer was always "lunch." After all, it was a welcome break in the day when students could sit back and laugh with their friends as they nourished their bodies before starting back in for the afternoon.
Over the years, however, lunchtimes have gotten shorter and shorter as student enrollment has continued to grow, and other complications have crept in. Today, it's not uncommon for students in many schools to eat in unsociable silence as staff urge them to quickly eat their meals and make room for other students.
So, what's changed, exactly? Why has everything come down to a hurried affair, and is there any way to make lunch enjoyable again?
Hitting the limit on variety
Cafeterias everywhere are up against challenges no one's ever seen before, and when it comes to menus, they're running out of options. Here's what's causing the pinch:
Rising costs and supply chain issues. While budgetary constraints have always been a major factor in meal planning, today's higher cost of ingredients coupled with supply chain issues are narrowing the menu even further. Some districts are forced to make choices, such as removing meal options or swapping out unavailable or suddenly high-priced ingredients. Other districts cut corners by eliminating flavor enhancements, such as sauces or condiments.

Lack of proper equipment. Without the right equipment to prepare and cook food, staff members must either come up with creative solutions to improvise or serve the same few items over and over.
Labor shortage. From bringing students behind the line to serve meals to eliminating hot food service, administrators are scrambling to work around the lack of available kitchen staff.
Incompatible infrastructure. When a school outgrows its original size or a building is repurposed into a school, the existing structure can create logistic challenges. Instead of a smooth and easy workflow, kitchen workers may need to take extra steps to get items or put them back in storage. Or they just may not have the space needed to store ingredients or prepare certain foods.
"In most of my buildings I knew I couldn't offer pizza one day and chicken the next because there weren't enough sheet pans available for both serving and prep."
-Nadine Doetterl, Principal at NMD School Food Service
The road to burnout
No matter the cause of a limited menu, menu fatigue is usually the result. Day after day even the most inspiring dishes can drive students to lose interest and get bored with meals.
While this may not impact the variety and nutritional balance of planned meals, it could lead to fiscal deficits if students start avoiding great foods they don't want to eat out of boredom. 
How flavor affects consumption
Obviously, students are less likely to consume unappetizing or poor-tasting food, but having less-than-craveable cuisine can have an even bigger effect than you might expect. It can also impact:
Income from school meals. If students start bringing meals from home, schools will have less spending power going forward.
Your reputation. Word gets out about poor quality or taste — especially in small communities.
Student health. Students who opt to skip out on meals altogether or seek junk food can miss out on crucial nutrition during this time of peak growth.
The time crunch
And food quality is only half of the equation. To get a full picture of the challenges affecting food service, you also need to consider time constraints.
Every second counts
Students' lunch times are staggered to make the best use of available space and resources. But when it comes to serving a large number of students, small inefficiencies can really add up. If you have a short time for lunch and many students to feed, students at the end of the line may not have enough time to eat.
Schools with outdated cafeteria designs often have inefficient layouts with cramped spaces and poor signage, which can slow service by causing bottlenecks and poor flow. Inadequate serving line equipment can also increase wait times, frustrating students and shortening the time they have to refresh and recharge with healthy meal choices.
"Lunchtime needs to be a time for students to decompress, enjoy a meal and maybe have some socialization. If they have a compressed time frame, they may have to choose just one of those things to do."
– Nadine Doetterl, Principal at NMD School Food Service
The impact of rushed meals
When students have less time to eat, they miss out on the enjoyment of mealtimes and are more likely to overeat or make less nutritious choices than they would have otherwise.
Compressed lunch periods can also spike levels of the stress hormone cortisol in the body, leading to less efficient digestion, increased food waste and reduced opportunities for meaningful social interactions.
The far-reaching effects of school lunches
Because relaxation and good nutrition help set students up for good mental health and academic success, forcing shorter lunch periods — or skipping lunch altogether to get more social time — can have the opposite effect.
Studies show exposure to diverse, healthy foods helps promote lifelong well-being. In fact, the USDA found students increased their intake of fruits and vegetables since the Healthier Hungrier Free Kids Act was implemented in 2014.
Not having enough time to make healthy lunch choices at school can continue to impact students' health for many years to come.
The way out
Fortunately, the team at LTI has been hard at work engineering solutions to the problems you face every day.
One way you can increase participation and diversify a limited menu is by adding healthy cold options to your offerings with an LTI Grab and Go Cart. Offering healthy cold options helps speed up service and increase the number of students served while reducing demand on your hot line staff.
Want to bring more interest, nutrition and flexibility to your serving line? Take advantage of cutting-edge food service technology, such as LTI's QuickSwitchTM. With QuickSwitch, independently-controlled wells can change between hot, cold, and frozen in 60 minutes or less, allowing you to incorporate more fresh fruits, vegetables and whole grains into your menu.
Presentation really is everything when it comes to food. If you're interested in increasing participation, creating visually appealing food displays with cutting-edge products such as LTI's QuickSwitch Glass is the best way to attract students' attention. These independently-controlled shelves can convert from hot to cold or frozen with the flip of a switch. You can also try incorporating themed events to add some excitement to mealtimes.
And when you're ready to invest in a more substantial change, LTI can even help you upgrade your existing infrastructure. With LTI's VisionDesign service, designers can create a modern cafeteria design for your space that helps optimize efficiency, improve flow, create an inviting atmosphere, and reclaim valuable recharge time for your students. Your serving areas can be completely transformed by the addition of paint, signs and other elements.
Find out how Twin Lakes Academy Middle School and Westside High School revitalized their old-fashioned and slow-moving cafeterias to increase throughput and promote school spirit.
Your choices make a difference
Even with the increased challenges today's economic and social climate brings, choosing a forward-thinking, innovative partner like LTI to help you find the best solutions to your food service challenges can make a tremendous impact on your students' health and well-being.
Contact LTI today and get started on the road to a better student experience.
[custom-related-posts]