University of Maine Hilltop Commons
July 12, 2019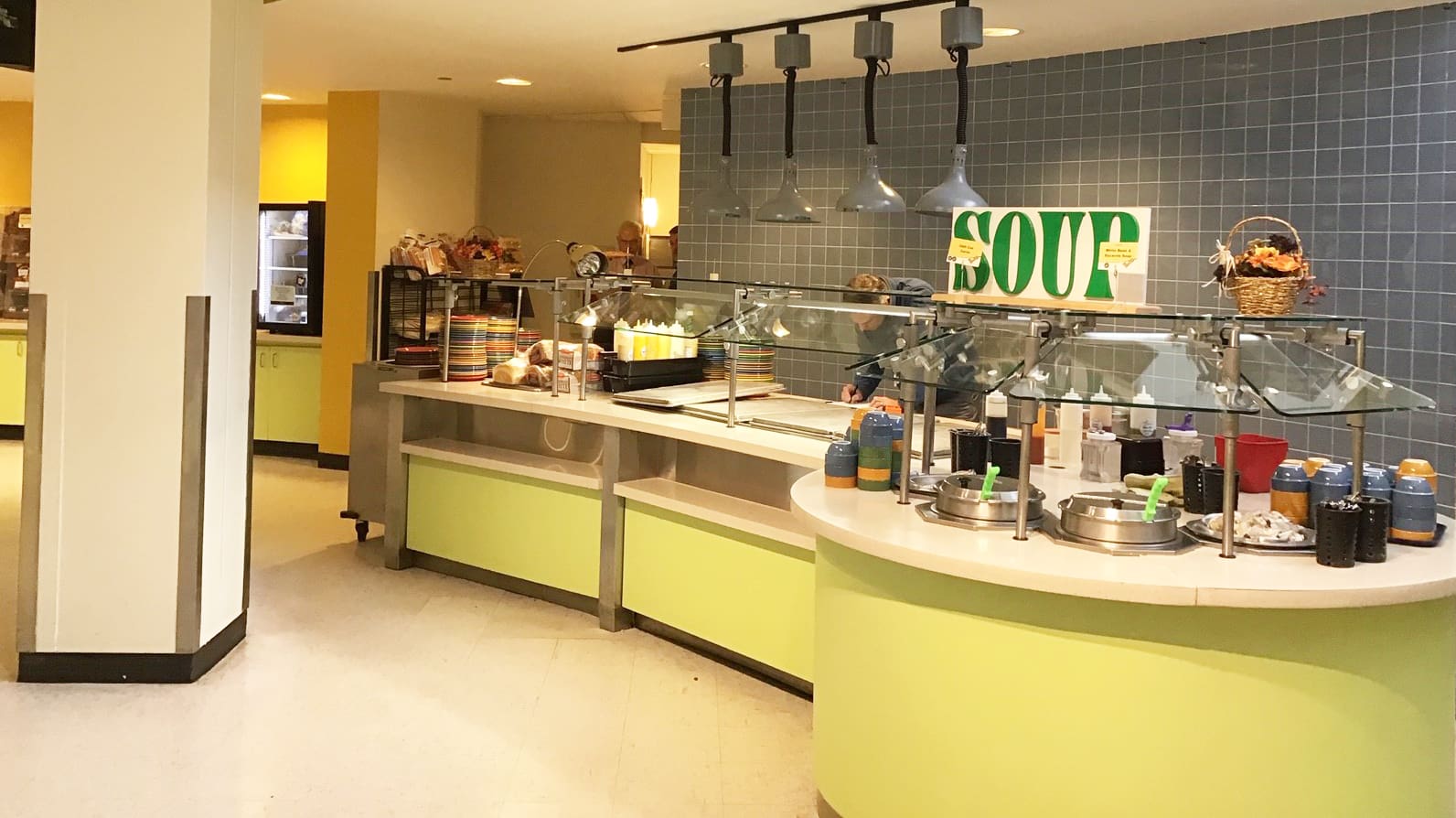 LTI was selected as the fabricator by the University of Maine to play a major role in the renovation of the university's Hilltop Commons. The scope of the project includes a complete refresh of the resident dining hall while not undergoing a total demolition — a decision based on fiscal responsibility.
The main counters in the Hilltop Commons dining hall were built 10 years prior but were constructed around a steel frame. Many of the ancillary counters were pure millwork and needed to be replaced. Among the new counters that U-Maine is building include a salad bar, deli and soup station and a new beverage counter.
The renovation began by working on the existing steel framed counters. These counters were stripped of the front laminated millwork panels, the food shields and drop-ins removed and all of the quartz countertops removed and discarded. Crews then repositioned the existing drop-ins and added two new QuickSwitch drop-ins, both of which required the steel framework to be modified by cutting out and adding in some stainless-steel tubing. In order to ensure that the relocation of the drop-ins would be accurate, plywood templates were created to lay over the framework to mimic the new quartz.
For the new servery to be ready to serve students by the August 15 deadline, coordination and planning are proving to be an essential aspect of the project. In addition to the refurbishing work to the counters, a new paint scheme and additional décor enhancements are also a part of the renovation. All of which require specific scheduling and communication to avoid crews getting in each other's way.
This project is currently in progress. Once it's complete, we'll provide an update about the impact it has on the first group of students to experience the space this academic year.
Foodservice consulting provided by Tom McArdle-TJM Consulting
[custom-related-posts]