Products
QuickSwitch
LTI's patented QuickSwitch is the only hot/cold/frozen convertible well in the industry – providing the ultimate in menu flexibility and merchandising options.
With QUICKSWITCH, each countertop serving well is independently controlled to be hot, cold or frozen. So whether it's pasta, soup, made-to-order salad or anything your latest menu calls for, LTI makes all your offerings easily visible and accessible.
Each well is independently controlled and can switch from hot, cold, and frozen in an hour or less
High tech digital controller allows you to choose your well setting: Hot: run it wet or dry,  Cold: 3 settings range between 25° and 41°, Freeze: well will hold 10°F
1-4 well units available
2-year parts and labor warranty
Available in slim line configuration
Patent Awarded in 2012; 8,307,761
Yes, please have a product rep contact me about LTI's patented serving technology.


NEW! QuickSwitch Order Assembly Table
These counters can be the heart of your off-premises assembly order line. With QuickSwitch, independently controlled wells let you serve hot and cold items right next to each other. Placing hot and cold sandwiches, salads, wings, or whatever your menu requires makes for speedy assembly.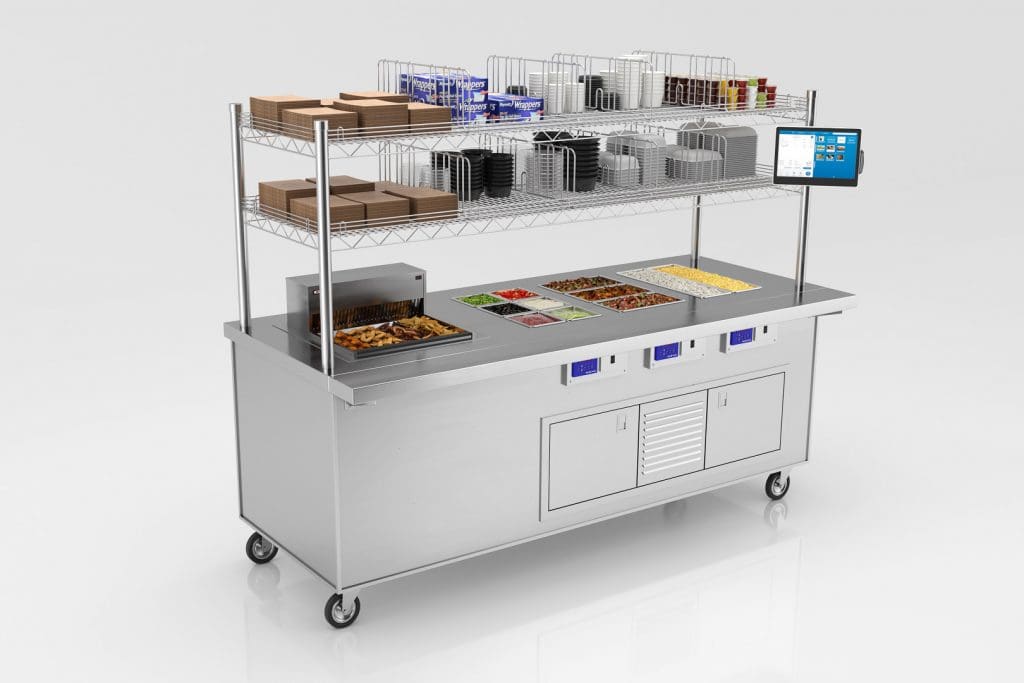 Details & Installations