Peter Kiriakos Joins LTI as VP of Chain Accounts
May 22, 2019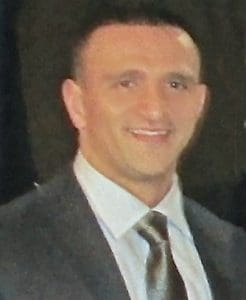 LTI, Inc. has named Peter Kiriakos its new Vice President of Chain Accounts. Kiriakos will be responsible for growing LTI's footprint in the chain account and convenient store verticals, which will support a portion of the business's strategic initiatives.
Kiriakos joins LTI with 20 years of diverse work history in both the private and public sectors where he has worked with the architect and design community as well as equipment distribution channels. He brings experience supporting direct end-users and provided support to leadership roles in both the construction and software-as-a-service industries.
"As LTI moves forward with executing our strategic initiatives and expanding our reach into national and regional chain restaurants and C-Stores, we've searched for a sales professional to lead the way," said LTI Vice President of Sales and Marketing, Mike Purcell. "With the addition of Peter, and his knowledge and experience, LTI will successfully penetrate these segments with the industry's most innovative and highly-valued products."
Kiriakos most recently held roles in the fuel services and transportation industries as a sales manager, focusing on strategic growth within convenience store and enterprise accounts.
[custom-related-posts]