Resources
|
Blog
|
News
|
LTI's Autumn Davis named Clayton County Chamber of Commerce Ambassador of the Year
LTI's Autumn Davis named Clayton County Chamber of Commerce Ambassador of the Year
April 6, 2021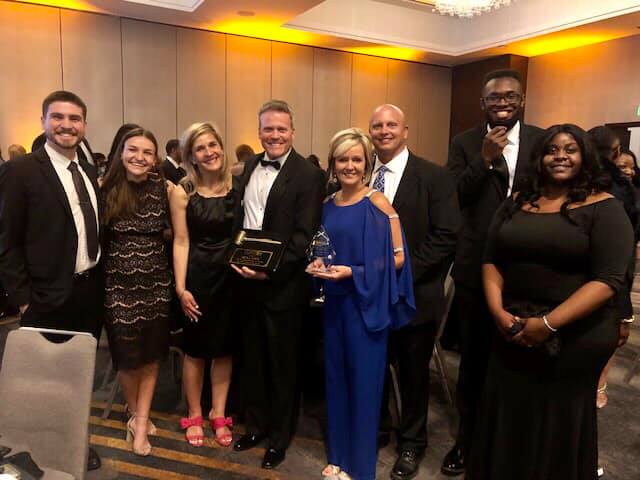 Autumn Davis, LTI's marketing and communications specialist, was named the Clayton County Chamber of Commerce Ambassador of the Year. The award was presented during the organization's annual gala on March 27.
Davis has been a vocal advocate for the Clayton County Chamber over the past year, supporting its mission to promote business growth and enhance quality of life in the county. Her work included serving on multiple committees, volunteering at Chamber events, assisting with membership initiatives and promoting local businesses. Davis is also a member of the Leadership Clayton class of 2021.
Davis' involvement with the Clayton County Chamber is echoed in her role at LTI where, in addition to her regular job responsibilities, she serves as the company's community involvement advocate, liaison and coordinator, supporting organizations such as Mundy's Mill Middle School.
"I am passionate about helping out in the Clayton County community, especially in our local schools with children who need a little extra love in their lives," Davis said. "It's an honor to receive this award and a privilege to work alongside a team that believes in the power of an engaged community."
The gala also marked the transition of the Chamber board leadership from Ben Casey, LTI president and CEO, to Charisse Braxton.
"As an organization, LTI believes in committing to our community. Autumn has long been a leader on that front, helping to advocate for the people and businesses of Clayton County," Casey said. "Personally, I have been honored to serve and help the Chamber promote Clayton County's businesses and continue to be a catalyst for collaboration."
[custom-related-posts]