LTI Promotes Tracy Bennett to Vice President of Manufacturing
October 20, 2022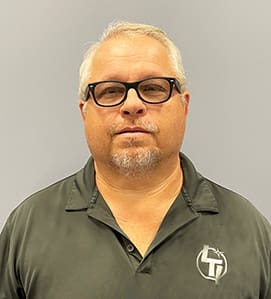 Low Temp Industries (LTI), Inc., a leading manufacturer and designer of modular and custom serving counters, fabrication, and advanced serving technologies, recently announced the promotion of Tracy Bennett to vice president of manufacturing. Bennett has been with LTI since 1998 and has the distinction of being the youngest supervisor in the history of LTI. 
In his new role, Bennett will lead efforts in improving capacity and production efficiency to meet customer demand and uphold LTI's mission to provide the highest-caliber product delivered reliably on time. LTI's manufacturing leads, production scheduling, maintenance, shipping/receiving and takedown will now report to Bennett. 
"Tracy's keen sense of talent management and knowledge of lean training will only help improve LTI's process and drive forward change," said Barbara Casey Lane, president of LTI. "He has consistently taken on more advanced roles and is the epitome of what we stand for here at LTI."
Bennett received specialized training in 1999 to become a certified programmer on Bystronic laser equipment and became certified in Six Sigma Lean in 2019. As a member of the 'Move Team' for the LTI's new building, Bennett designed the workflow and shop floor layout that the organization is currently using in their new facility.
[gpimb-btn-addto label="Add to Mood Book" ifnew="Add to Mood Book"]
[gpimb-btn-view label="View Mood Book" ifnew="View Mood Book"]