SNA ANC in Atlanta is a Success
July 20, 2017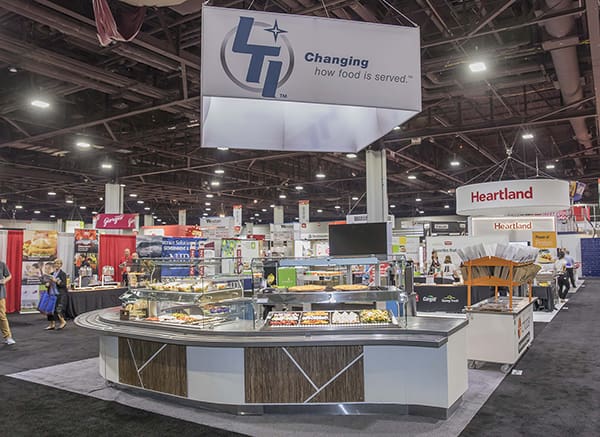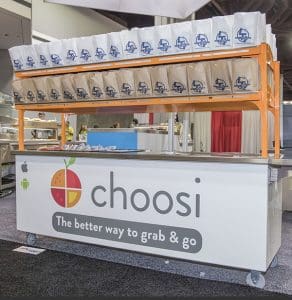 LTI was pleased to be a part of the School Nutrition Association's Annual National Conference (SNA ANC) in our hometown of Atlanta July 10-12. The conference drew 7,000 attendees who were able to visit more than 850 booths made up of 300 companies to learn about the latest products and trends in the foodservice industry. We had a superb location – a booth directly inside a main entrance – and lots of great traffic throughout the three days. We partnered with inTEAM Associates to showcase a Choosi Grab 'N Go cart, which can be coupled with an online application that allows students to easily pre-order meals.
LTI also featured a unique curved counter that will go to Walter Pownall Services Center, as well as a trendy Java & Juice Hut coffee and smoothie bar that will be a part of Newburgh Free Academy's new equipment line-up this year.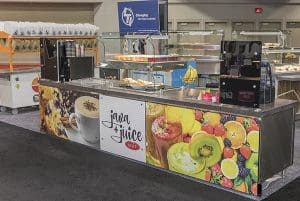 LTI is a proud sponsor of  this organization; we believe in what they're doing, and we're able to be a trusted resource for school foodservice professionals. We're looking forward to participating in next year's conference in Las Vegas July 9-12.
[gpimb-btn-addto label="Add to Mood Book" ifnew="Add to Mood Book"]
[gpimb-btn-view label="View Mood Book" ifnew="View Mood Book"]