LTI is On the Move at Brown Elementary School in Clayton County
July 31, 2018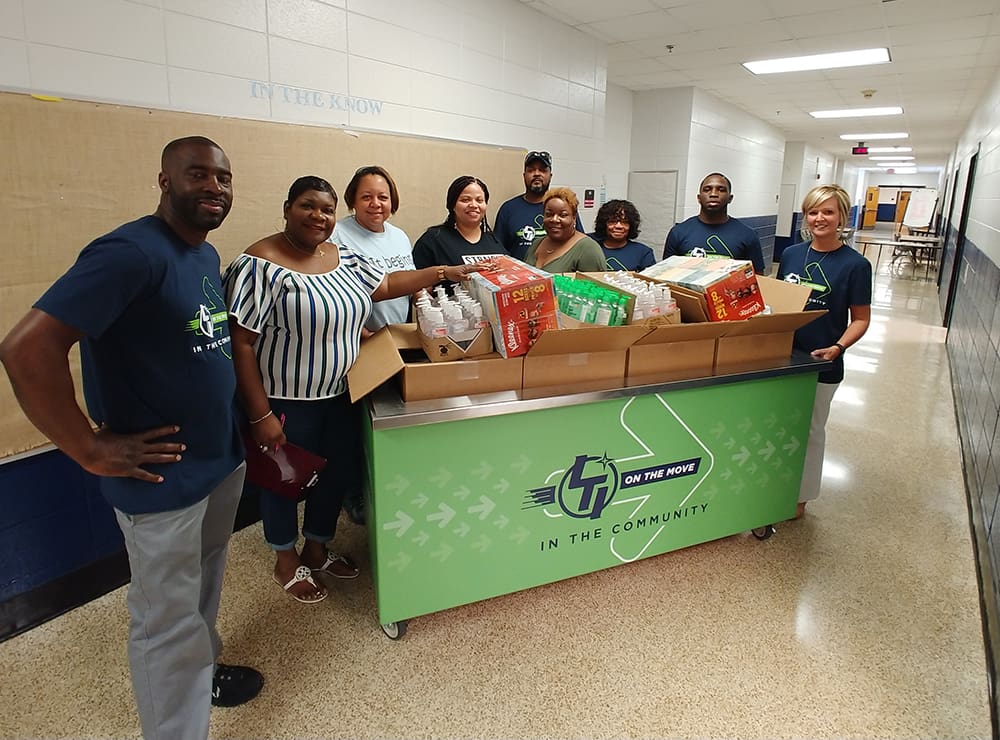 LTI employees along with local partners, including Charles Pace and Associates, Staples and Bobby Gassmann, rang in the new school year by donating 997 much-needed supplies to the students and staff of Brown Elementary School. Items ranged from glue sticks and uniforms – to everything in between that K-5 students need this year.
Team LTI was so excited for the opportunity to help with this local school, which is located about a mile from our office. Brown Elementary is a Title 1 school with more than 800 students. Counselor, Mrs. Vanesia Jester-McGahee said, "There will be some children who come to Open House hanging their shoulders low who will now be able to get the items they need." She and Principal, Mrs. Trina Reaves, Asst. Principal, Mrs. Joane McDonald, and Parent Liaison, Olivia Fuller took the LTI team on a tour of the school store, which is one of the ways they're teaching students real-life skills and needs vs. wants. Based on behavior and academics, students are able to earn a form of money to buy household items, cleaning supplies, clothing and toys from the store for their family (and themselves).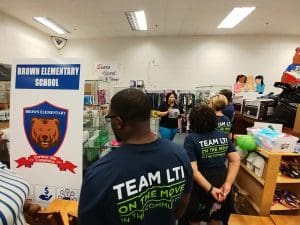 LTI has been located in Clayton County for over 70 years and is a strong supporter of the community. We are honored to partner with the staff at Brown Elementary to help provide a bright future for the children in this great county.
[gpimb-btn-addto label="Add to Mood Book" ifnew="Add to Mood Book"]
[gpimb-btn-view label="View Mood Book" ifnew="View Mood Book"]