LTI Donation Supports Breakfast at School Program
June 13, 2021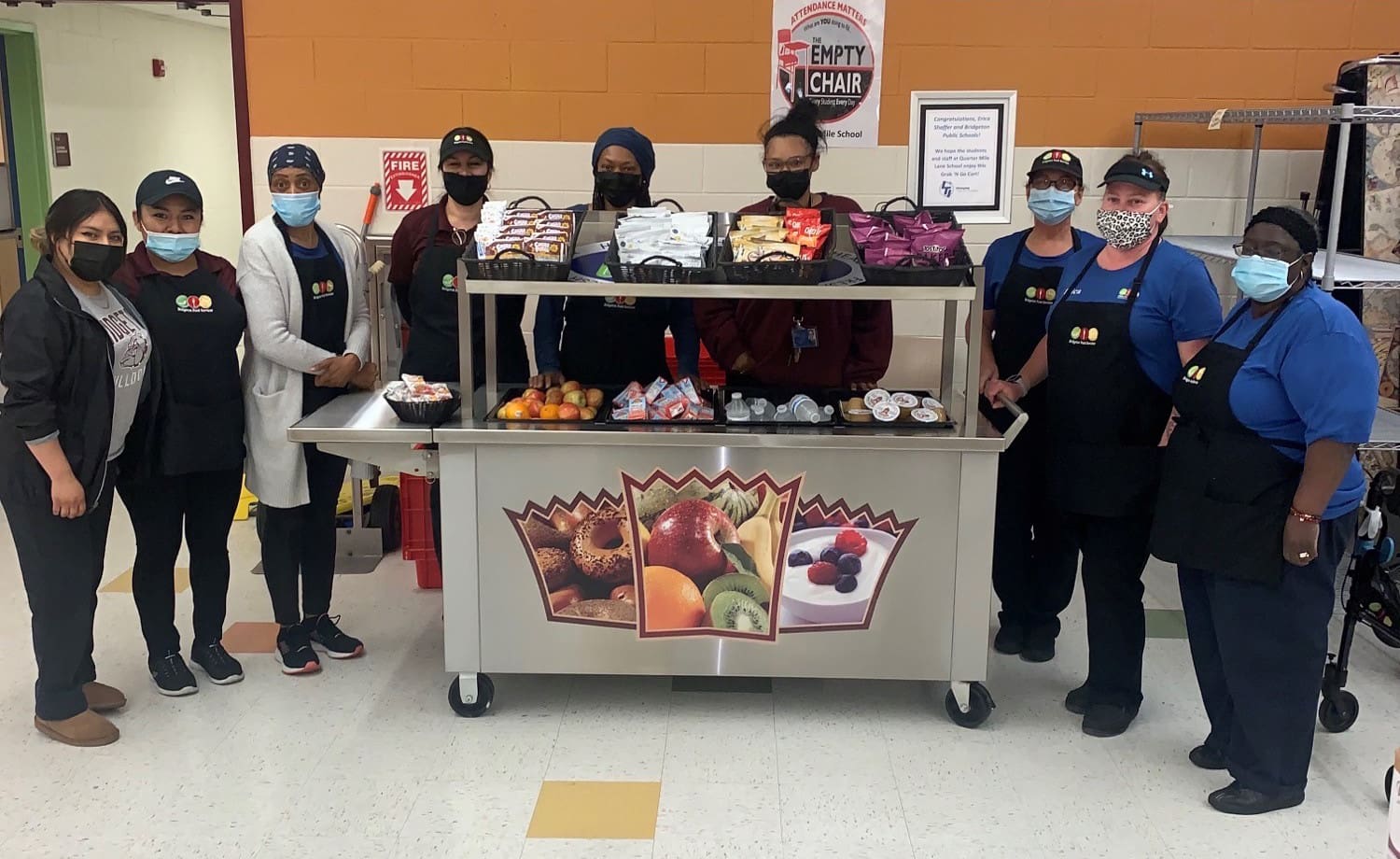 The school lunch specialists at LTI recently donated a Grab 'N Go cart to a New Jersey public school, helping support convenient access to healthy school meals.
The Grab 'N Go Lite cart was offered as a prize during the From the Show Floor virtual show, presented by NxtGen Innovators and the New York School Nutrition Association (NYSNA).
"I am excited to be the new owner of this awesome Grab 'N Go cart here in the Quarter Mile Lane School kitchen," said Erica Shaffer, food service manager with Bridgeton Public Schools. "This is going to be a great addition to our new school year and help us reach more students."
Quarter Mile Lane School serves approximately 800 students in pre-kindergarten through eighth grade in Bridgeton, New Jersey.
Shaffer said she plans to use the mobile cart to target the school's older students — seventh and eighth graders who tend to be "too cool" to visit the cafe for breakfast.
"With this cart in the hallway, they may be more encouraged to grab some breakfast as they pass on the way to class," Shaffer said. "We appreciate LTI giving us this opportunity."
Shaffer's approach at Quarter Mile Lane School aligns with recommendations from education leaders about the importance of school breakfast.
Students who eat breakfast at school — closer to class and test-taking time — perform better on standardized tests than those who skip breakfast or eat breakfast at home, reports the Food Research and Action Center. And research has shown other physical, mental and emotional health benefits to healthy breakfast.
Schools that implement a grab-and-go serving model see an average of 64% of students eat breakfast, compared with 50% when breakfast is served in the cafeteria before school, according to No Kid Hungry.
Click to learn more about the options for grab-and-go serving.
[custom-related-posts]