LTI Announces Additional Resource to Support Organization Growth
May 18, 2016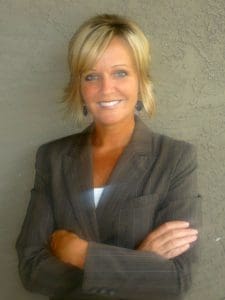 Jonesboro, GA, May 18, 2016 – LTI, one of the country's premier foodservice equipment manufacturers and custom fabricators, is pleased to announce the addition of Autumn Davis as Marketing and Communications Specialist. In this role, Autumn will support LTI's VP of Sales, Mike Purcell and his team with a primary focus on customer communication.
"As LTI continues to grow, we are strengthening our commitment of providing frequent and consistent messages of 'Changing How Food is Served' to our customers and partners," said Purcell. "Autumn will be valuable in driving awareness of our highquality product offerings and innovations through reps, consultants, end-users and dealers across the country. In addition, Autumn will be working closely with me on creation of the new website and creative selling tools. We are extremely excited to have Autumn on board."
Autumn brings more than 17 years of experience in marketing and communications to LTI. She was previously employed with Delta Air Lines, where she worked 16 years at the airline's credit union, Delta Community Credit Union, and a year and a half in the cargo division. She holds a BBA in Marketing from the University of West Georgia. Autumn and her family live in Peachtree City, GA.
[custom-related-posts]