Breakfast cart lead turns into a full Cafeteria Rescue
December 18, 2013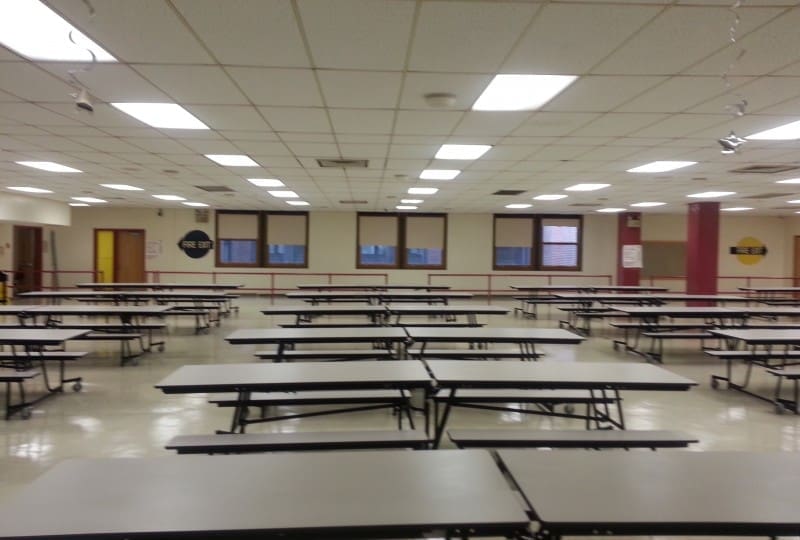 During the summer, Adam Kaufmann of Kaufmann Associates followed up on a lead for a breakfast cart at a suburban school district in New Jersey. Adam visited with the Food Service Director (FSD) at the school site and presented some ideas on a mobile cart for the high school. He then asked the director if he had any serving counter needs. The director said, "now that you mention it…I actually do."
The two of them traveled to one of the elementary schools where a couple of our competitors had already presented mobile counters to replace the old custom stainless serving line. Adam took pictures and measurements and fed the information to Mike Purcell, VP of Sales at LTI. With the information that Adam provided, Mike drew a basic layout of a serving counter that would hopefully address the particular needs of the school.
A GoToMeeting with the FSD, Mike, Willis Smith (Visions Project Manager), and Adam then took place on August 1st. After the meeting to review the serving line was complete, Purcell then asked if the school had any interest in enhancing the cafeteria and the servery with interior décor elements (Visions). We displayed on the screen the picture of the display booth at SNA's ANC in Kansas City. The director immediately loved it and said, "That's it, that's the look I want!"
Over the course of the next several months, the process continued by including design presentation, revisions and pricing. On Tuesday, December 10, 2013, the school board approved the purchase of a Cafeteria Rescue for the amount of $132,000. The school board also approved the design of two more schools to be done by LTI for future rescues. Not only is this a great success story on how a $5,000 lead can pay off in a big way, the school district has agreed to allow us to film an episode of Cafeteria Rescue during the process. This project is currently scheduled for installation over Presidents' Day weekend.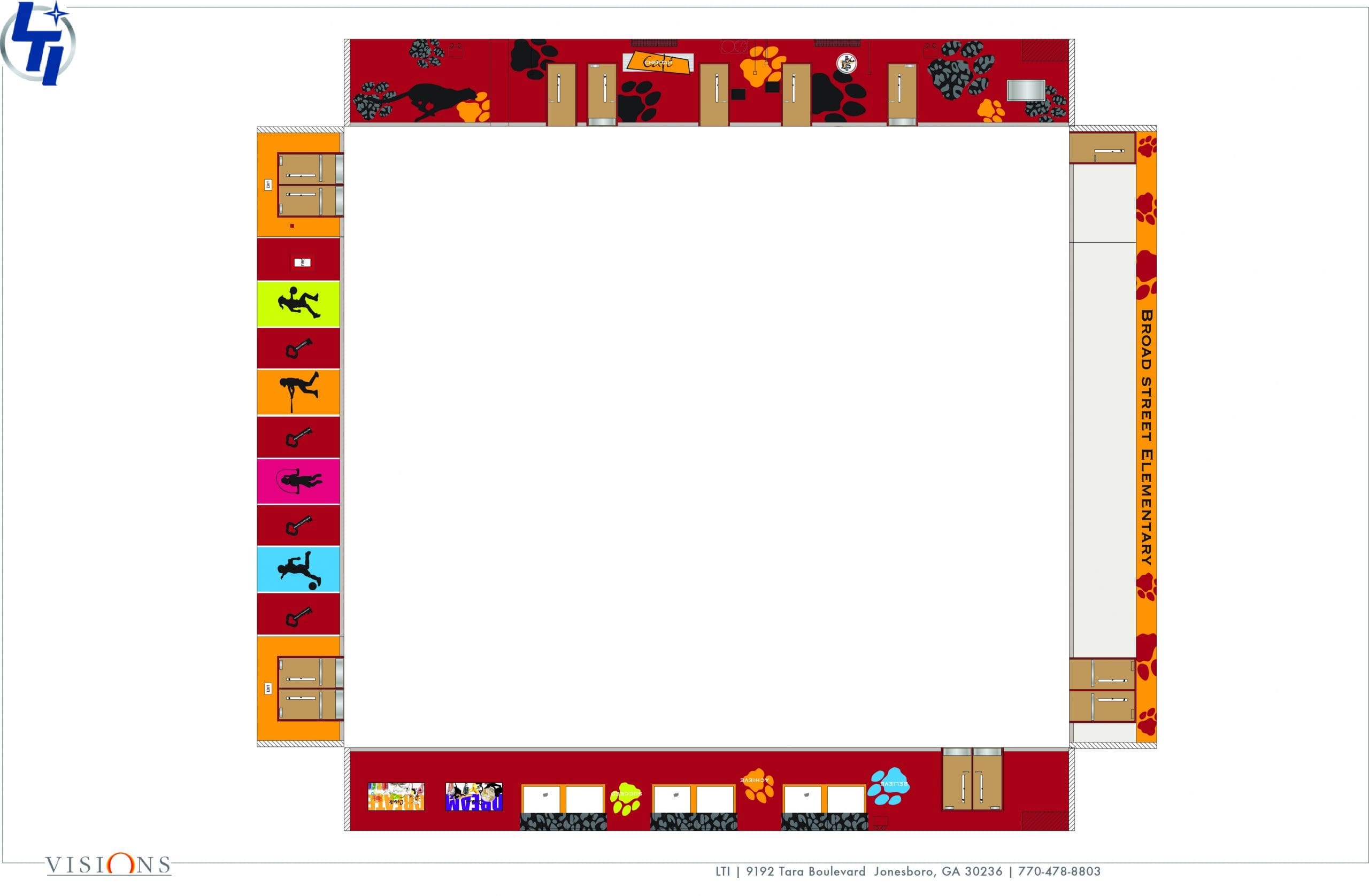 [gpimb-btn-addto label="Add to Mood Book" ifnew="Add to Mood Book"]
[gpimb-btn-view label="View Mood Book" ifnew="View Mood Book"]