About LTI
Company History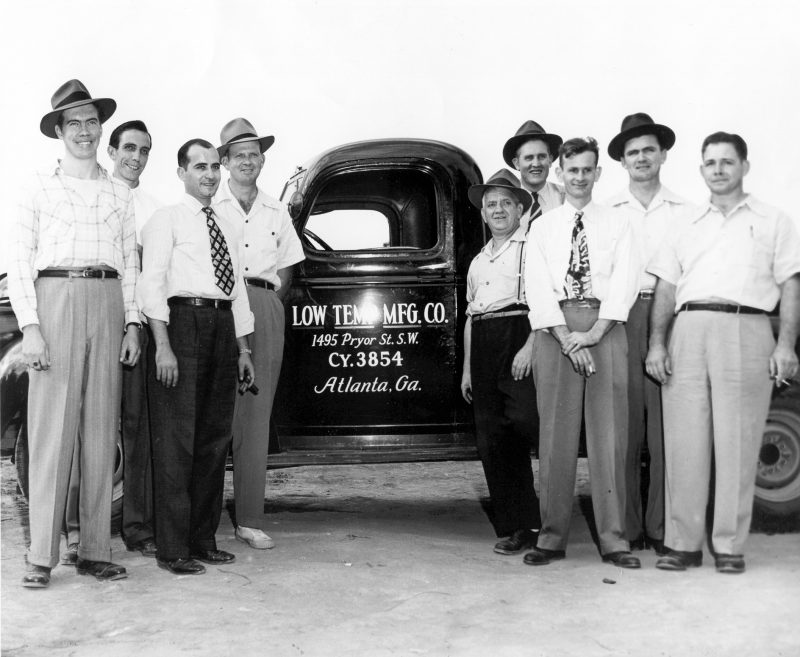 74 years and growing. In 1947, Low Temp Manufacturing Company was co-founded by William B. Casey, a North Carolinian, who elected to leave the family sawmill to try his hand at a different business. Casey joined his brother-in-law Ed Rawls and sister Polly, owner of the Refrigeration Exchange Company in Atlanta, Georgia. Along with Casey's sister, Bertha Casey Hammonds, Low Temp Manufacturing Company was founded. The first year of operation, Low Temp had five employees and turned a profit of $51.52. After being in business for a short time, Low Temp relocated from the Pryor Street location in downtown Atlanta to its permanent home in Jonesboro.
In 1958, A fire destroyed the plant, nearly ending our growing company. Nevertheless, operations continued with a reduced workforce consisting of family members and a handful of loyal employees. Working out of the basement of a downtown Jonesboro grocery store, the company survived.
In 1959, Low Temp Manufacturing constructed and moved into its new facility at 9192 Tara Boulevard. Shortly after, William B. Casey became the
President & CEO and remained so until his death in 1994. In the 60s, Low Temp began working with the United States Military, securing consistent business, including steam tables and back-of-the-house fabrication. We were awarded our first government job to build mail carts for the United States Postal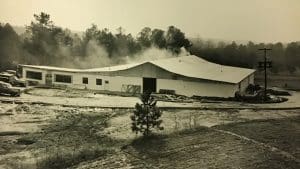 Service. Late in this decade, Cara Products was formed, creating a pathway to more diverse restaurant equipment, including woodwork and booth seating.
In the 70s, we were highly focused on stainless steel construction, building our first aircraft carrier equipment for the United States Navy as well as our first soiled dish conveyor system. In 1994, upon the passing of his father William B. Casey, William E. (Bill) Casey was elected as President & CEO and Chairman of the Board. In 1995, Temp-est Aire technology was invented by Casey Hammonds and Ben Shackelford and was awarded a U.S. patent. This technology allows air flow to circulate below pans, preventing food and product from drying out. This created a huge advantage for Low Temp in the foodservice world.
In 1996, we embarked on an initiative to expand coverage in virtually every state by going nationwide with a network of Sales Representatives. These reps would sell on behalf of Low Temp in industries all over the country. In 1999, Bill and Sue Casey and family became sole stakeholders and made a commitment to grow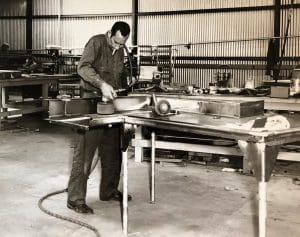 the company. During the new millennium, we began to invest in more innovative technology to create efficiencies throughout the organization. We purchased our first laser machine, which allowed us to digitally program the shaping of metal. Prior to this date, layouts were hand-drawn for production. Also, this same year, Enterprise Resource Planning (ERP) data management was launched, providing a way to inventory parts and become more organized for future growth of the company. In 2005, VisionDesign was introduced, expanding our offering to an array of design elements, including signage, graphic art, paint, window treatments and seating options. In 2007,  Benjamin E. Casey, son of William E. (Bill) Casey, grandson of William B. Casey was appointed as President & CEO of the company.
On November 13, 2012, QuickSwitch technology, which was invented and designed by Ben Shackelford, was patented with the United States. This technology was the first of its kind, enabling food wells to switch from hot to cold to frozen in an hour or less. This was a gamechanger for foodservice operators, truly differentiating Low Temp from the competition.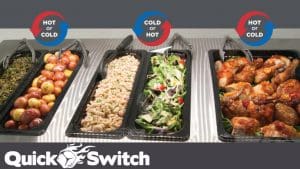 In 2017, we celebrated 70 strong years and announced plans to build a new company headquarters. This signified the company's commitment to further grow the business. We broke ground on the new headquarters facility in March and opened the new doors in November 2018.
On April 11, 2019, the building was dedicated to past and present employees in recognition and sincere gratitude for their commitment to our purpose of enriching lives through leadership in food serving solutions. Take a behind-the-scenes tour and meet the team of experts who build our foodservice equipment and technology.
LTI continues to invest in technology to ensure high-quality work with increased productivity for our customers. Some of the new equipment we've invested in to help with efficiencies includes a state-of-the-art laser machine, a CNC router and a graphics printer to produce VisionDesign signage in-house.
LTI believes in giving back to our local community. We've been deeply rooted in Clayton County for 70+ years, and it's very important to us to serve others. We're active in our community and support schools, the Clayton County Chamber of Commerce and other organizations.
Today we're stronger than ever and are fully committed to our purpose of enriching lives through leadership in food serving solutions.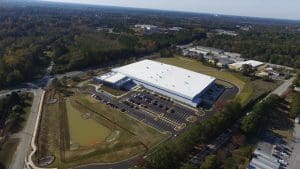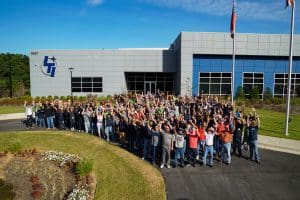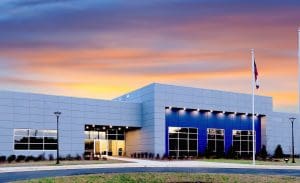 Next: Meet LTI's Leadership Team
[gpimb-btn-addto label="Add to Mood Book" ifnew="Add to Mood Book"]
[gpimb-btn-view label="View Mood Book" ifnew="View Mood Book"]