LTI Names Rep and Dealer of the Year
February 16, 2017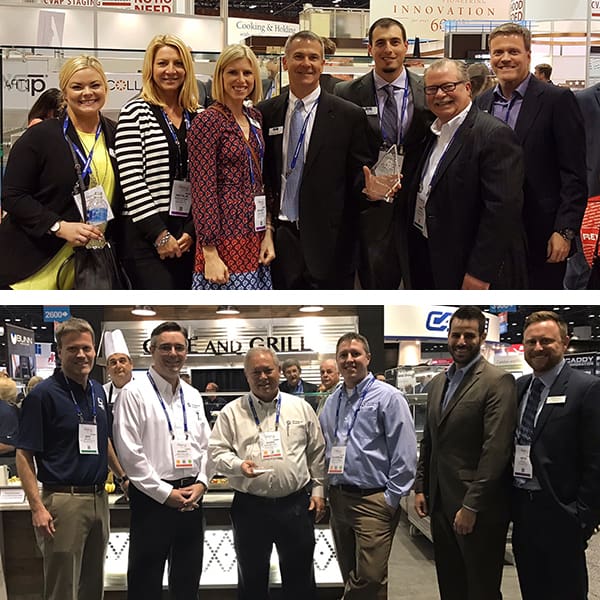 LTI is pleased to announce BWA, Inc. has been awarded Rep of the Year for 2016. Brad Waller and his team are located in Mansfield, Texas and serve Oklahoma and Texas territories. They've represented LTI for more than 10 years. "Although Texas is a big state with a lots of opportunity, it is a very tough territory to crack, but 2015 and 2016 have been exceptional for BWA. We are very proud of how they've rebranded themselves, made investments in their company and have had great progress in a challenging territory. As reported in our year-end rep newsletter, BWA has far surpassed the $1M threshold for the last two years and is poised to go beyond in 2017. Congratulations on a job well done," said Mike Purcell, LTI's VP of Sales and Marketing.
Also last week, LTI recognized C&T Design and Equipment Co. as Dealer of the Year. C&T is located in Indianapolis and assists LTI's clients with their consulting and design needs. Notable projects this past year include new counters at Abraham Lincoln Elementary School in Kentucky and back-of-the-house work at the Cincinnati Music Hall. We've been collaborating for over three decades and look forward to many more years of serving the foodservice needs of our customers together.
We're so fortunate to work with great business partners such as BWA, Inc. and C&T Design and Equipment Co.
[custom-related-posts]