Fig Tree Cafe Opens, Part of Revitalization in Clayton County
September 20, 2018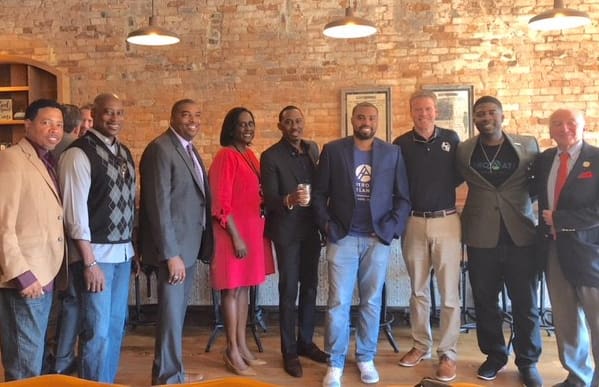 LTI congratulates the Fig Tree Cafe on opening its doors this week! Several key businessmen and women in the community (including LTI President & CEO, Ben Casey, and COO, Barbara Lane) gathered at the Fig Tree Café in support of their new venture. "We've been located here in Clayton County for over 70 years, and we couldn't be more excited to see revitalization happening in our community." said Barbara Lane.

The restaurant offers delicious coffees, sandwiches and salads served in an inviting atmosphere with lots of beautiful finishes, brick accents and industrial-style decor (some of the back-of-house items were provided by LTI).
Make the Fig Tree Café a new lunch staple – and help strengthen our local economy.
Learn about other plans for reviving Jonesboro in an article previously published by the Atlanta Journal Constitution.
[custom-related-posts]