About LTI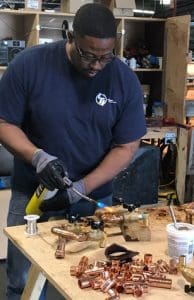 At LTI, we've been helping operators transform the way food is served for nearly 75 years. Backed by our knowledgeable staff and family-driven leadership, we offer a broad range of customizable serving solutions. But it's not just our products that define us. We're here to work closely with every customer – listening, collaborating and growing together – because we're not satisfied until you are.
We have strong strategic partnerships within the industry and representatives all over the country that help make us the success story we are today. We're here to help you meet your foodservice needs and goals. We're here to serve you.
Check out this video to learn more about LTI.
Our Purpose
To enrich lives through leadership in food serving solutions
Our Values
We are committed to the health and safety of our employees
We act with honesty and integrity
We are inspired by quality
We promote shared respect
We operate with a strong work ethic
We focus on long-standing relationships
Our products have been proudly manufactured in the USA since 1947.
---
Next: LTI. More than 70 Years and Growing…
[gpimb-btn-addto label="Add to Mood Book" ifnew="Add to Mood Book"]
[gpimb-btn-view label="View Mood Book" ifnew="View Mood Book"]