Tanisha Coy Joins LTI as HR Director
October 9, 2017
Today LTI, Inc. announces Tanisha Coy as HR Director, replacing Faye Marion who is set to retire at the end of 2017. Tanisha will be responsible for leading the overall people strategy for the 70-year-old family owned and operated company.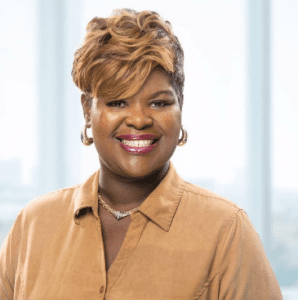 Tanisha brings more than 18 years of Human Resources, Training, Quality, and Organizational Development experience. Prior to joining LTI, Inc., she held Director level positions with Fortune 500 organizations including MetLife, GE, and Toyota. Tanisha has a true passion for people and is driven to ensure that they are safe, engaged, and valued.
"I am extremely excited to welcome Tanisha Coy to our team.  Her expertise and energy level are contagious, and I look forward to her sharing her diverse experiences and business acumen to our business and our people," said Ben Casey, President & CEO of LTI.
Tanisha commented, "I am thrilled to continue the progression of Human Resources at LTI.  We have outstanding employees who are driven to provide the very best products and services to our loyal customers.  The long tenure of LTI employees is a tribute to the company's Culture, Leadership, and Strategic Direction.  HR was built on a strong foundation that will allow us to take our people strategies to even greater heights."
Tanisha holds a Bachelor of Science in Business Management, a Six Sigma Black Belt, a Scaled Agilest certification, and is trained in Kaizen Lean process improvement implementation.   Originally from Detroit, MI, Tanisha is a newlywed who has relocated to Georgia to join her husband Marc.  She enjoys traveling, attending church services, and spending time with her family.